5 Franchise Trends to Watch Out in 2020
As far as franchise trends are concerned, every New Year is marked with new beginnings and possibilities. If you are ready to set out on your entrepreneurial journey in 2020, going the franchising route can prove to be highly beneficial. Since a majority of start-ups fail within the first five years and franchises are proven to have a higher success rate, it's considered a more effective way to start and run a business in volatile economies. This is largely due to the fact that start-up owners have to work out how to run their business successfully along the way, whereas franchisors pass on their experience, expertise, and know-how of optimizing business operations to their franchisees.
The constant shift in consumer trends, coupled with technological advances, is making the Indian franchise industry push boundaries. A lot of credit for this unparalleled evolution across the industry goes to the fact that the economy is on the upswing. Along with this, the internet is changing business practices, and multi-unit franchising is on the rise. Before choosing or finalizing the prospective franchisors, have a look at the trends that are going to influence the franchise industry in 2020.
The Sustained Rise of F&B
Indians are eating out at least once a month and appear to have an excellent preference for Indian food as well as fusion and international cuisines. Hence, the F&B sector has always stayed ahead of its expected growth rate in the Indian franchise industry.
Subway, for example, has proven to be one of the most successful food franchises across the globe over the years. In India, mainly, Subway has gained a massive fan-following by presenting its healthy and affordable items that are tailored to suit the Indian palate. From the perspective of franchising, Subway has shown its potential as a low-risk and high return model, owing to its strong client base.
In 2020, too, the industry will witness an unprecedented number and variety of F&B franchise opportunities all over India. This will be an excellent growth opportunity for entrepreneurs willing to diversify their existing business or to invest in a franchise.
The Expansion of International Brands
India is all set to become the second-largest market for Taco Bell after the US. Ohio-based burger chain Wendy's is rolling out over 300 outlets in the next few years. Starbucks sees India as one of its fastest-growing emerging markets in the world. These stats show that international brands see immense potential in the Indian economy as well as consumers and will continue to put their faith even in 2020.
Apart from this, various renowned brands from the US, UK, Europe, Russia, Australia, GCC & Asia Pacific are expected to start franchising in 2020. Extending a brand internationally by the method of franchising involves low risk, requires minimal capital, and provides tremendous potential for the scalability of the company. From a franchisees' point of view, it could be an excellent way to tap a new market. That's because international brands have a wider audience, they offer more stability, and involve low risk; all this while allowing you to be associated with a brand of international repute.
Global vs. Indian Brands
Although international brands have been able to woo Indian consumers and luxury brands like Tiffany's are expected to tap the Indian market in 2020, it will still be a good year to grow for Indian brands too. In a multi-ethnic country like India, franchising a local brand involves a minimum investment with more revenue.
Since local brands are curated, keeping Indian preferences, tastes, and mindsets in mind, they see rapid growth too. Indian consumers love the 'Make-in-India' and 'Made-in-India' brands, for they offer better value for money and hold emotional significance for them.
For example, restaurant brand Xero Degrees has a menu tailored for Indian tastes and preferences and prices, keeping the Indian demographics in mind. It is thus expected to do much better than a Dunkin Donuts franchise, which had to rebrand its strategies extensively in India.
Apart from that, there are brands like McDonald's that are continually staying amidst controversies, are also slowly losing business owing to tainted brand reputation and market saturation. The same goes for Sbarro India, which had to redefine its business strategy in India and shift to QSR and other small sizes for franchising in India.
The Rise of 'Dollar Stores'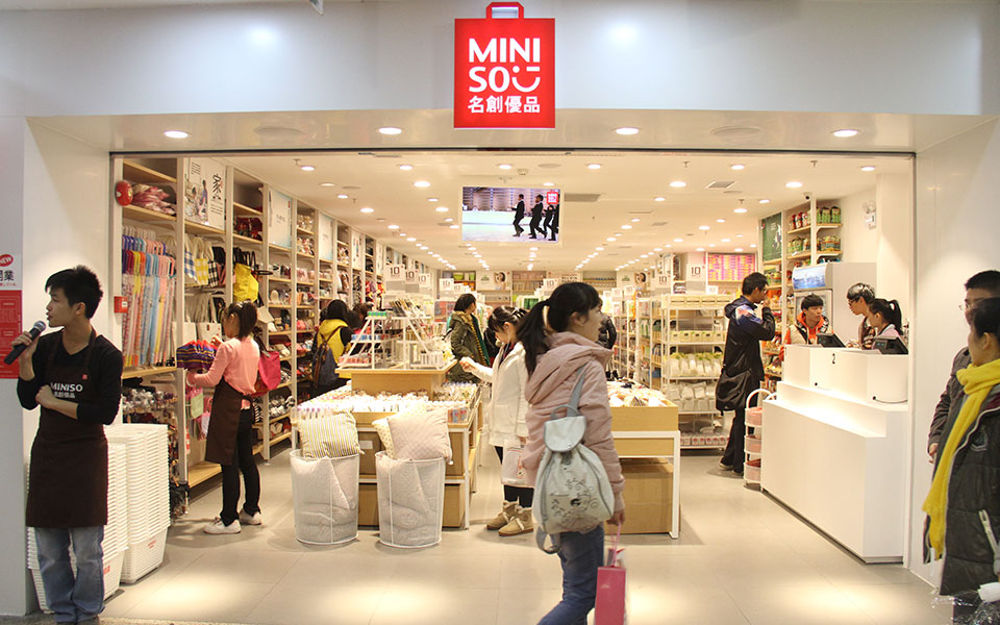 Asia-Pacific countries are trying to open new avenues by creating a dollar store image among Indian consumers. The rapidly growing organized retail infrastructure and mall culture have turned India into a magnet for Asian retail chains. Brands like Miniso, Ximi Vogue, Beccos, and Muji have already opened 1000 stores in just a couple of years. In fact, Miniso alone is expected to open over 800 stores by 2020 all over India. It is expanding its presence in India through both company-owned model and franchise partners as of now.
The reasons are clear; I,.e. the impact of US trade conflict on China and the growing franchise trends among young shoppers in India. Asian innovation and offering the right item at the right price, these brands have gained overnight popularity.
Shift Franchise Models of Big Market Players
Big market players like Haldiram's and KFC that used to expand following the FOFO (Franchise Owned Franchise Operated) or FOCO (Franchise Owned Company Operated) model are now shifting towards COCO (Company Owned Company Operated). This means, instead of giving away their franchises, they are leasing out properties and opening their own stores.
Although it might seem counterintuitive to the concept of franchising, it will actually facilitate the growth of many brands in the year 2020. Indian brands, as well as international ones, will now be able to penetrate the market owing to lesser competition from these market leaders.
In Conclusion
All in all, 2020 is not only a good but an excellent time to enter the franchise market. With so many options for franchise industries, there is an opportunity for everyone. The industry is booming and will continue progressing in an upward direction. A thorough examination of your available capital and the nature of the franchise will help you shortlist the franchisors. Apart from that, do careful studies of the business plan potentially with the help of a business consultant before taking any big leap, especially if you are a franchise beginner. Take the franchisor's training, support, and advice, and integrate it all into your business to ensure maximum success. To know more about franchise business opportunities in India, please get in touch with us.
Share it on Social Media: