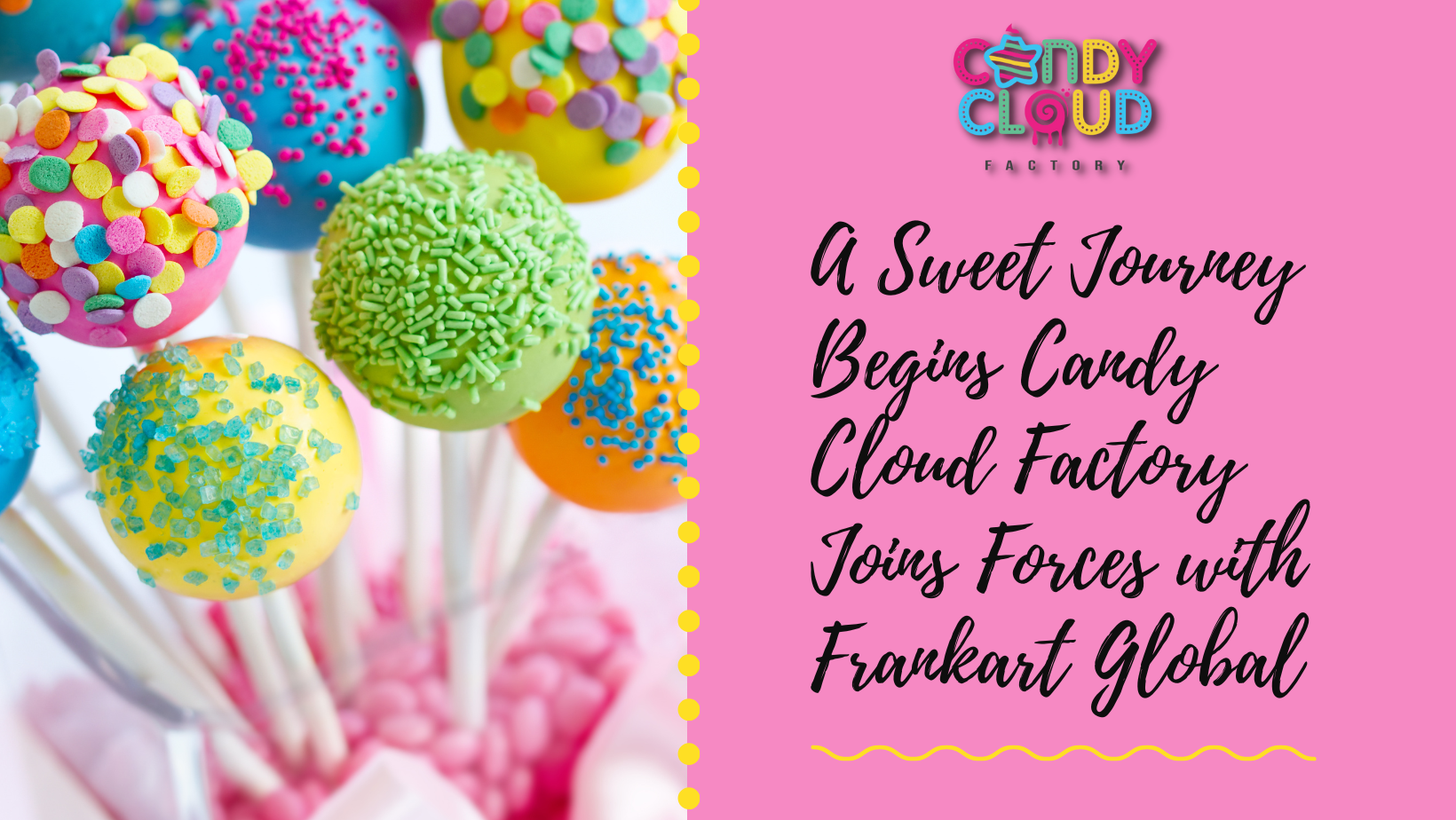 A Sweet Journey Begins: Candy Cloud Factory Joins Forces with Frankart Global
Greetings, candy lovers! It is with great pleasure and excitement that I share this special announcement with all of you today. Candy Cloud Factory, the beloved cotton candy cafe that has delighted the taste buds and brought smiles to the faces of Bangaloreans, has embarked on a thrilling new chapter in its journey. We are thrilled to announce that Candy Cloud Factory has been acquired by Frankart Global Private Limited, a leading player in the food and beverage industry.
Under the skilled leadership of Karan Makan, the new director of Candy Cloud Factory, we are confident that this partnership will take our brand to new heights, spreading the joy of cotton candy throughout Bangalore and beyond.
A Tale of Sweet Success:
Candy Cloud Factory began its journey several years ago, when a group of passionate entrepreneurs came together to create a unique cafe experience centered around the art of cotton candy. Our dream was to craft a whimsical wonderland where people of all ages could relish the magic of sugar spun into delicate clouds of sweetness.
From the very beginning, our commitment to quality and innovation set us apart. We painstakingly sourced the finest ingredients and experimented tirelessly to develop tantalizing flavors and vibrant colors that would capture the imagination. Our cotton candy creations quickly became a hit, enchanting customers with their delightful appearance and delectable taste.
Joining Forces with Frankart Global:
As Candy Cloud Factory grew in popularity and reputation, we recognized the need for a partner who could provide the resources and expertise to take our brand to the next level. That's when Frankart Global Private Limited entered the picture, and we instantly knew that this was the perfect match.
Frankart Global's reputation as an industry leader in the food and beverage sector is well-known. Their commitment to excellence, customer satisfaction, and innovation aligns perfectly with our own values. With their extensive network, operational expertise, and deep understanding of the market, we are confident that this partnership will pave the way for tremendous growth and success.
Karan Makan: The Visionary Leader:
At the helm of this exciting new venture is Karan Makan, a seasoned professional with an impeccable track record in the food and beverage industry. Karan's deep passion for creating exceptional experiences and his unwavering commitment to quality make him the perfect director to steer Candy Cloud Factory towards a brighter future.
Karan's vision for Candy Cloud Factory is simple yet profound: to create an oasis of joy and happiness, where every visit is a celebration of life's sweetest moments. His expertise in managing successful F&B ventures and his innovative approach will undoubtedly drive Candy Cloud Factory to new horizons.
What's in Store for the Future:
With the backing of Frankart Global and the leadership of Karan Makan, Candy Cloud Factory is poised for remarkable growth. We will continue to delight our patrons with our signature cotton candy creations while introducing exciting new flavors and experiences. Our commitment to excellence and our unwavering dedication to customer satisfaction remain unchanged.
Furthermore, we plan to expand our presence beyond Bangalore, spreading our enchanting cotton candy experience to other cities and towns, captivating the hearts and taste buds of people across the nation.
Conclusion:
As we embark on this exhilarating new chapter, we express our heartfelt gratitude to all the customers, supporters, and team members who have been a part of the Candy Cloud Factory journey so far. Your unwavering support and love have fueled our passion and inspired us to reach new heights.
Join us as we continue to spin the magic of Candy Cloud Factory, now proudly owned by Frankart Global Private Limited. With the extensive resources, expertise, and vision of Frankart Global, we are confident that Candy Cloud Factory will soar to even greater heights, spreading the joy of cotton candy far and wide.
Stay tuned for the sweet surprises that await you at Candy Cloud Factory, as we embark on this exciting new chapter under the ownership of Frankart Global Private Limited!
Share it on Social Media: