Franchise Mistakes: Don't Do That!
When it comes to franchise mistakes, there is not a lot of them, as Investors and entrepreneurs take franchising quite seriously. To them, it is not a fad. Au contraire, it is a promising business opportunity, which could prove to be better than startups in volatile markets like India. Over the decades, the franchise industry has flourished beautifully, especially the recession-proof sectors like beauty and F&B.
The search for the right franchise opportunities begins with homework, i.e., research. Ideally, every new franchisee must dedicate time to researching about the trends in the industry and prospective franchisors. This is an excellent way to set out on your journey as a new entrepreneur as it gets you a chance to learn about the challenges, payback details, sources for the procurement of funding, etc.
However, at times, there are some common mistakes that many of us tend to make, which could lead to severe setbacks in the future. So, if you want a smooth transition from an amateur to a seasoned entrepreneur, learn about these three common mistakes, why you should avoid making them, and how to move on.
Common Mistakes that Most First-Time Franchisees Tend to Make
Assuming franchising is a foolproof business plan
While we cannot argue that buying a franchise is a better bet than starting your own company from scratch, it's also true that not every franchise turns out to be a success story. The reputation of the brand brings along a set customer base and tried-and-tested products to lure them, yet several external factors could make or mar your outlet.
To give an instance, when you buy a salon franchise, you gain access to operate under its name or probably sell exclusive products. But, its success will highly be dependent on the location, the expertise of your hairstylists, your customer service skills, etc.
Instead of assuming that your franchise outlet, however popular it might be, will work out on its own, invest your heart and soul into the business. Try to stay in touch with the franchisor continually, and learn from their feedback, invest in training of your staff, and keep enhancing your business knowledge.
Considering Yourself the Boss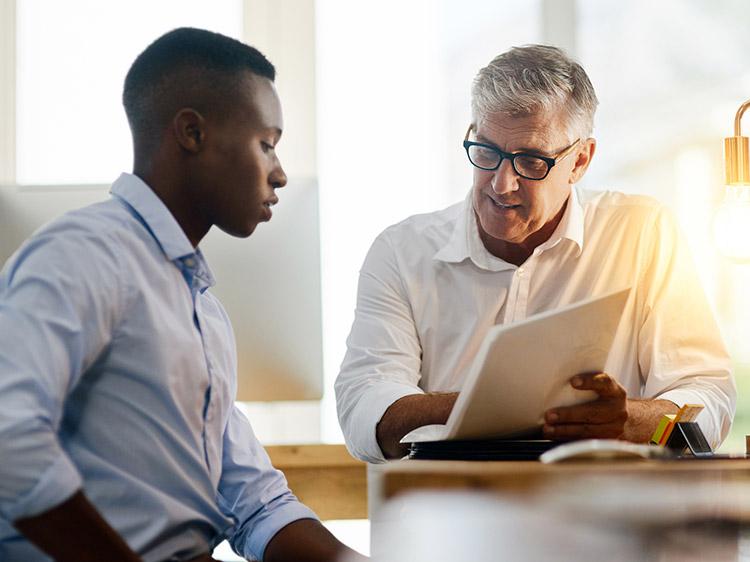 It's thrilling to see your entrepreneurial dreams come true, but sadly, buying a franchise does not make you the boss. Sure, you get to hire your staff and manage your outlet, but, at the same time, you have to rely majorly on the franchisor for most decision making. When a franchise mistakes itself as the owner of their outlet, it creates a problem.
This could come as a shock for creative individuals who always wanted to start their own brand – and work on their terms. That's because instead of getting a chance to showcase your creativity, you are supposed to stick to the plan, follow set guidelines, and be answerable to the franchisor.
Added to that, you even have to pay fees and share profits with the franchisor in exchange. We'd advise all first-time franchisees to be prepared to follow the system and processes and gain business insight from the franchisor. Owning and managing a franchise will help you gain knowledge and experience, which could help you form a successful startup in the future.
Not Thinking Your Financial Situation Through
In many instances, budding entrepreneurs forget to evaluate their financial situation hitherto. They focus primarily on procuring the initial capital amount or some extra funds assuming they will become rich in no time.
This lack of preparation could lead to significant losses and stress later on. To not fall into this pit, ensure you do your research thoroughly. Evaluate the amount of investment required, including startup costs, fees, charges, and working capital.
Franchisors always help to figure out the finances and create a solid plan in advance so that the franchisees do not end up down and out. Spend a reasonable amount of time, compare numbers, and clear all your finance related doubts before moving forward. If you do not have enough knowledge, you could also seek out the help of a professional.
Final Word
Franchise business is no cakewalk, but it surely can be a promising way to satisfy your entrepreneurial spirit. Apart from helping you earn, it also enables you to develop a strong understanding of business with the guidance of industry stalwarts, viz your franchisor.
If you are a first-time franchisee, make sure you do proper research before finalizing the franchisor and dipping your toes by keeping the pointers mentioned above in mind. Avoiding these mistakes can help you understand the business better, hone your skills, and make you a better entrepreneur from the get-go. Don't haste into franchise mistakes considering it to be quick money. Find out everything about the franchisor, talk to existing franchisees, study how long it takes to break even, and then settle on a plan of action.
Share it on Social Media: