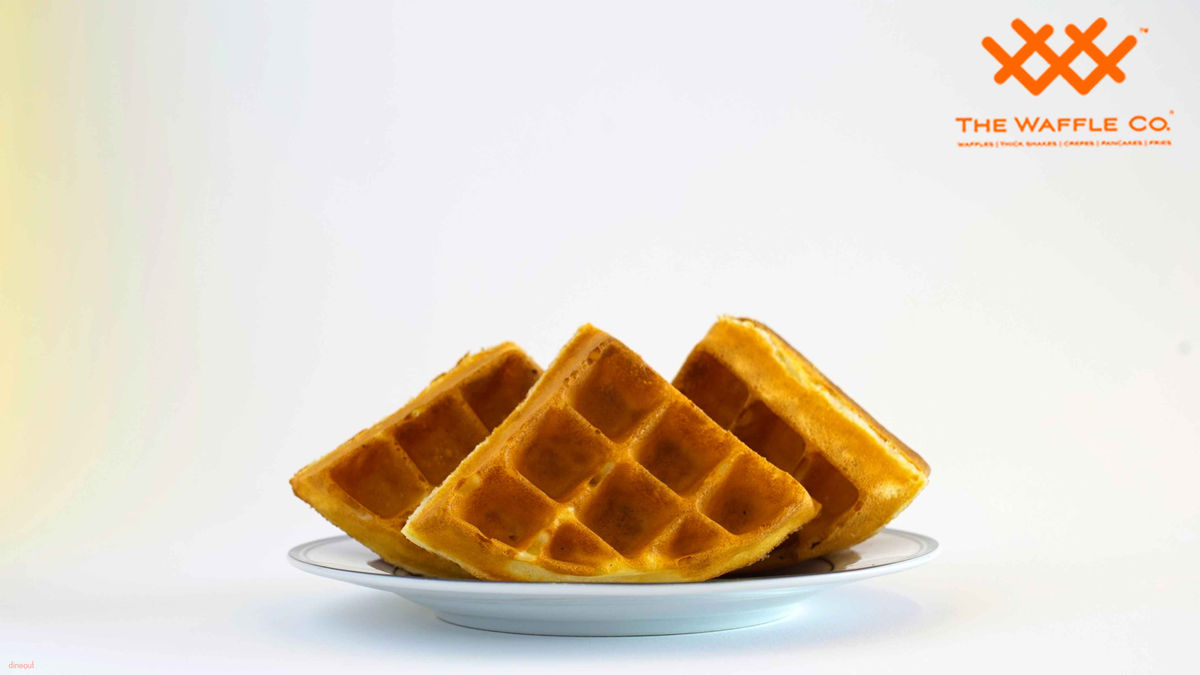 Founder Speaks: The Waffle Co.
The Waffle Co.
Having a sweet tooth is definitely not a crime and with the spur in the food and beverage industry, we have so many options to choose from. Sweet with a combination of crunch is the perfect way to satiate that craving! Waffles are not of Indian origin but have in recent years become our beloved favorite. When it comes to lip-smacking waffles the only name to count on is The Waffle Co. Having successfully established 15 stores across Delhi- NCR the brand is set to conquer Pan – India with sweetness. In a one-on-one conversation with the founders, let us get an insight in the delicious world of The Waffle Co.
The journey of Mr. Anand Singh and Mr. Amar Singh & how he started a waffle restaurant chain?
Well, I feel fortune smiled on me early and I struck gold at the initial stage of my 'Waffle' journey. There was massive boom a while back in the market – a sudden love for waffles in Delhi. Every locality had a new waffle store sprouting every 2 weeks. I saw a sea of opportunity in front of my eyes. The huge asset of experience I inherited from Giani's was a great motivation for me even further to dive in. In no time we jumped to the 3rd store that popped in GK-2, New Delhi and BANG!!! The journey has uphill since then and there is no looking back. The love and trust we garnered owing to our quality has given us a much needed boost.
What does it take to make a mark in the F&B industry?
I feel there is no fun playing small and the very reason I want to expand PAN INDIA is because I'm very confident in what The Waffle Co. has to offer. Since our inception, we have always focused on becoming a dessert brand with an extensive and versatile menu, ranging from Waffles, Pancakes to Thick Shakes and assorted fries for the salty cravings. Our stores are designed keeping in mind a contemporary theme, with a seating capacity of 10-12 people at a time, and not to forget the excellent hygiene & ambient lighting to set the right mood. With each product, we promise to serve the same taste & quality with the super friendly brand experience.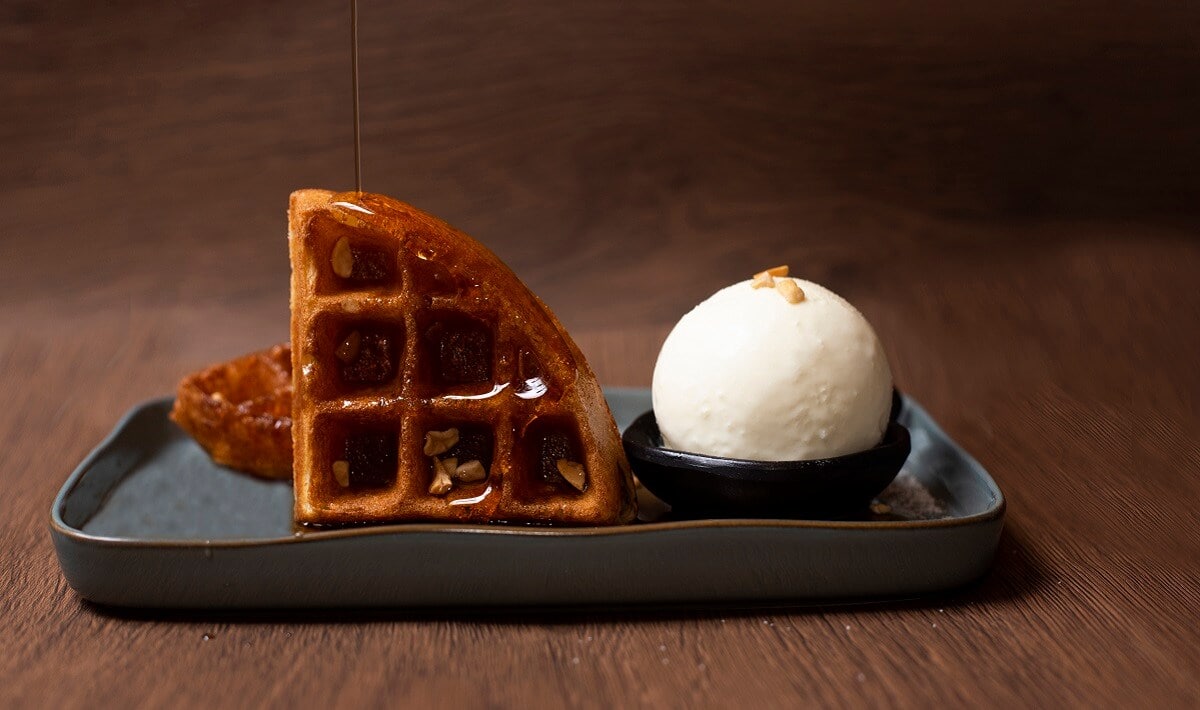 How to decide a location and format based on the target audience.
When it comes to deciding on the location catering to expansion, we usually target the high traffic pattern areas, areas in closed proximity to some colleges/schools, markets, offices. This particularly defines the age group we are looking at. This provides a large ambit of audience who would like to spend some time with friends or catch up relaxed time during office break hours. Visibility is a very definite clause and plays a very significant role in enhancing brand value and customer influx. We intend to take the brand to the public eyes and familiarize, but doing so at the low-cost options to ensure sustainability.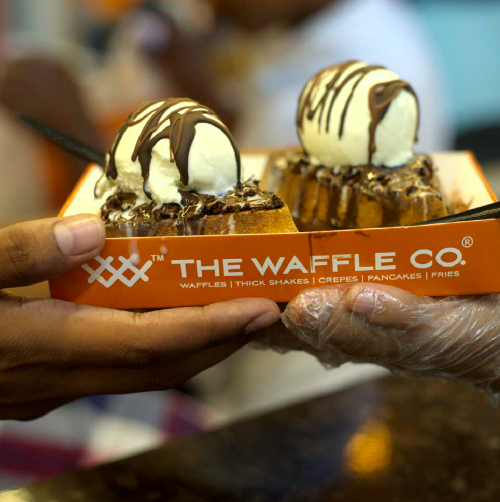 How many stores are you operating currently?
We are currently operating 15 stores, spread across 5 cities. However, the majority of our stores are in Delhi/ NCR as of now. We are targeting a Pan India expansion soon and are open to suitable franchisors.
How has been your franchising journey?
The journey so far has been quite eventful. We have set our foot in some parts of Northern India and Hyderabad in south to be precise. However, Delhi NCR has the maximum no of outlets. We stand at a total of 15 outlets as of now, which is a sign of our acceptance and success. We have carved out a niche in the hearts of people in a very short span of time which is a rewarding feeling. An enquiry converts into a franchisee only after assessing the potential of a brand and I feel it is very important to happily steer this route with your franchisee partner because ultimately it is for your brand all the efforts are being made for. We are happy with our partners who share the mutual feeling of making the brand a household name while keeping its originality intact.
Next regions and areas that are part of your franchise expansion plan.
The Waffle Co., today is one of the most loved and preferred brand when it comes to desserts. The variety of Waffles, Shakes & Pancakes is just tantalizing and is sure to make you come for more. We intend to grow the The Waffle Co. family farther more and aim at having around 50 stores by the end of 2020 PAN INDIA. This is a very ambitious dream but it will soon be a reality by our hard work, unique taste and superior quality.  We also have some interesting additions in the menu coming up soon to serve the customers to make sure they never get enough of us!
How do you manage a Franchisor-Franchisee relationship?
Wearing the hat of the franchisor is not an easy task, it involves monitoring the performance, matching the brand image, training the staff & successfully running the franchisee system. It is a symbiotic dependent relationship. We have our team members monitoring these things, resolving their problems and having regular audits to keep a check. The idea is to ensure seamless operations to enhance work.
You have expanded rapidly. How do you maintain the food standards and consistency across all your outlets?
As mentioned earlier, since our inception we have always focused on our key ingredient –Taste & Quality. We definitely wish to expand further without compromising on our commitment of delivering quality and mouthwatering delicacies in the form of waffles, shakes, pancakes and more. Expansion is easier said than done, but risk is important to sustain and when the customers supports you, there is nothing better.  We operate on a master kitchen model. The secret recipe was originally found by us in our kitchen itself. Every store is supplied with the premix timely and then taken over by our trained staff. This ensures same taste and quality every time you order you favorite shake or dessert at any outlet.
Furthermore, every ingredient that goes in making that piece of dessert of your choice is procured house from the chocolate sauce to brownies to the batter! And, the variety is endless! Maintaining the food standards and consistency across all the stores is our prime concern and we have a dedicated team assigned team who does regular audits and monitor the performances of all the stores, thus achieving the much required balance.
Share it on Social Media: