For Rs 500 Crore Hindustan Unilever Limited the leading FCMG In talks to take over Indulekha Hair oil
Leading FMCG firm Hindustan Unilever Limited (HUL) is in advance level conversation with Mosons Extractions Pvt Ltd to purchase Indulekha hair oil and re-enter the lucrative hair grooming oils market.
Leading FMCG major Hindustan Unilever Limited in talks to acquire Indulekha hair oils for Rs 500 Crore
FMCG major Hindustan Unilever Ltd (HUL) is all set to acquire the Indulekha brand of hair care products, including an Ayurvedic hair grooming oil and shampoo for about Rs 500 crore. Reportedly, HUL is in advanced level conversation with the Mosons Extractions Pvt Ltd, the parent company of the Indulekha brand.
Significantly, HUL has defeated several other big companies like Wipro Consumer Care & Lighting, L Capital Asia Advisors Plc, which is an Asian PE fund sponsored by Moët Hennessy Louis Vuitton SA, to acquire Indulekha citing valuation-related concerns.
PauseUnmute
Fullscreen
VDO.AI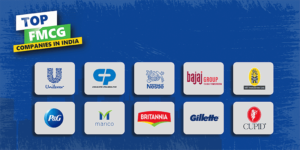 The owners of Mosons Extractions wanted Rs 600 crore for the brand, but the deal closed at Rs 500.
The purchase of Indulekha will help HUL, the local unit of Anglo-Dutch consumer goods maker Unilever Plc., to re-enter the lucrative market of hair grooming oils.
The company exited the business in 2006 by selling its coconut oil brand Nihar to Marico Ltd.
Earlier in the month, smaller rival Emami Ltd, the maker of Emami Navratna hair oil, strengthened its position in the Ayurvedic hair oil business with the purchase of Kesh King brand for about Rs1,650 crore earlier this month.
The FMCG major HUL is awaited to announce or confirm the acquisition reports officially.
Thank you for visiting Frankart Global, to read more such informative blogs- kindly visit our website.
Share it on Social Media: