Why Food Franchise in India Works
Indians are incredibly passionate about food. In fact, it won't be wrong to imply that our country not only consumes food for the body but to satiate the soul too. This is one of the prime reasons why the rendezvous of food with business has proven to be a successful model over and over again. In India, particularly, food businesses have been flourishing, giving franchise-enthusiasts a reason to rejoice.
Franchising, in general, is considered a better model to invest rather than starting your own business. There are various reasons behind it, such as the fact that franchising is a proven business model. Which means, it is based on a business idea that is quite likely to succeed. Another reason why entrepreneurs prefer franchising is because they can avail and study number well in advance. This gives them a chance to understand the funding that goes into a particular business, its RoI and other related numbers.
It also gives new and amateur entrepreneurs a chance to experience the nuances of business, which can be empowering and insightful. And, another reason why franchising is an excellent business model is that it provides a learning experience, regardless of one's age, gender, background or even budget. Hence, anyone from a college pass-out to a retired army officer with an entrepreneurial dream can buy and run a successful franchise.
It goes without saying that this mixture of food and franchising can be a fruitful venture that's evergreen and work for a wide variety of personalities. If you are thinking about starting your own business venture by means of franchising, the food and beverage sector can provide you with unprecedented success. Here we list down the main reasons why food franchising works so well in India and why you must consider this sector to expand your horizons.
Recession-proof sector

While it's true that recession or an economic slowdown could disrupt many sectors we cannot deny that there are quite a few sectors that remain relatively unscathed. The food and beverage sector belongs to this category. No matter what happens to the economy, people could not stop consuming food even if they wanted. Apart from the staples, such as grocery, urban consumers keep aside a part of their monthly budget to eat out as well. While disruption in the economy could affect the frequency of their habit of eating out, it's quite unlikely that they would ever completely give it up.
Dynamic food industry

India is a country of many cultures, classes, tastes, preferences. All this diversity affects the food and taste buds throughout the nation. This makes the industry quite dynamic with a special place for all types of cuisines – for all kinds of budgets – to sell well. India's love for food facilitates its people to not just eat local cuisines but also relish food from other cultures from time to time. This dynamic nature of the industry also expedites the growth of new brands every now and then.
Population is willing to experiment
Indian consumers love their food wholeheartedly and unconditionally. This is one of the reasons why restaurants and other types of food joints across India are able to perform so well. While Indian consumers stick to their roots, they are also open to experiment and tantalise their taste buds. As a result, they not only welcome cuisines from various Indian states but also have developed a palate for international cuisines. Along with that, they do not mind fusion food or experimental cooking, which gives many unique brands a chance to leave a mark in the market.
Something for everyone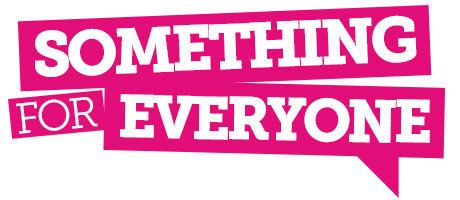 Whether you are a sattvic food lover or cannot do without spices that leave you teary-eyed, you can easily find a suitable dish for yourself. Indian restaurants and cafes ensure that they curate a menu that caters to the tastes and preferences of a large audience. They also ensure to add a fusion item or items tweaked as per Indian tastes. Apart from flavours and dishes, Indian F&B industry boasts of eateries that cater to all price ranges without compromising on quality.
International players
Globalisation is promoting more and more international brands to establish their food franchises in India and serve consumers. In the present time, it won't be wrong to say that many iconic international food brands have become a part of Indian food culture. Although acceptance in the Indian market requires extensive market study and customisation of the menu, it's not impossible. McDonald's, for example, eliminated its beef-based items, keeping the religious sentiments of Indian in consideration. More recently, the brand has introduced a Masala Dosa burger too.
More disposable income

Higher disposable income is driving more and more consumers to spend on food – not just as a necessity but as a luxury too. The middle class in India particularly is not shying away from socialising and eating out. Apart from the middle class, the growth of semi-urban areas and tier III cities is also facilitating more sales in the F&B sector. Add to that, the increased number of Millenials and Gen Zers who already lead a high-quality lifestyle.
The above-mentioned pointers are reasons enough why food franchise has been delivering promising outcomes to various types of franchisees. The industry is not only recession-proof but also quite dynamic to cater to the needs of various demographics all over India. This sector is also a way for international players to let Indian taste some uniqueness.
With growing disposable income and abundance of the workforce, the industry has taken off quite well. Yet, we cannot emphasise enough on the fact that the success of your franchise relies a lot on your personal contribution – such as dedication, hard work, involvement, etc. It also gets affected by how well you handle your finances and are ready to stay within the system. Once you have overcome the prerequisites and started following the SOP provided by the franchisor stringently, running your franchise outlet – a food franchise in this case – would be a smooth sail.
Share it on Social Media: