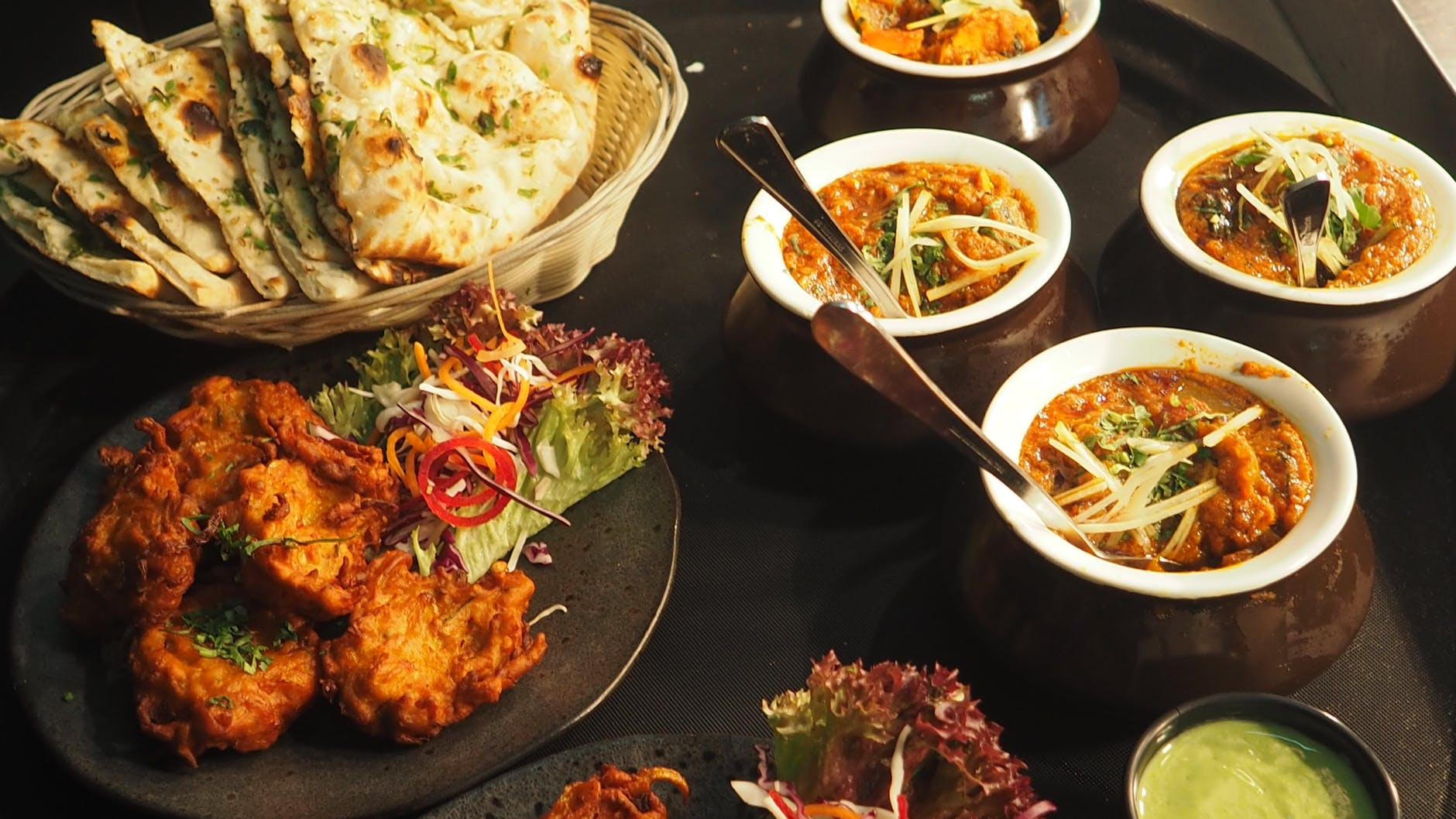 5 Best Food Franchises in India and How Much They Cost 
India is a nation of passionate people and biggest passions have given birth to some of the biggest industries in the country. Take cricket and cinema; both these industries are driven only on people's willingness to invest their time, money, and resources in something that goes beyond their immediate lives. Another industry that thrives entirely on people's passion is the food industry.
Featuring an ensemble of both Indian and International brands, the food and beverage industry has become one of the most profitable industries for both first-time entrepreneurs and seasoned investors. And one of the safest ways to enter the industry is through the many franchise business opportunities in India.
5 Best Food Franchises In India And How Much They Cost 
Burger King Franchise in India
Subway Franchise in India
Kathi Junction Franchise in India
Starbucks Franchise in India
Sankalp Restaurant Franchise in India
Here's a look at some of the best food franchises in India and how much they cost: 
Burger King Franchise in India 
Particularly famous for being the 'Home of the Whopper,' Burger King is the second-largest chain of burgers in the world. Appeasing the appetites of 11 million-plus customers worldwide daily, it has become one of the biggest success stories in the Quick Service Restaurant industry. It was founded in 1954, with an aim to provide high-quality food that was not heavy on the pocket. Although it was inspired by McDonald's, its popularity quickly rose and Burger King became an immensely brand in its own right.
When Burger King came into the Indian market (its 100th market), the company did something it has never done before: give the master franchisee complete authority to alter the menu. The new vegetarian menu designed for the Indian palate was such a big hit that Burger King is keen to replicate it globally. Today its outlets can be seen in every significant mall, market and metro stations in Delhi-NCR and Mumbai, in addition to featuring a host of stores in tier 2 cities as well. Opening a Burger King franchise requires a space of 750-1500 sq. feet, with initial capital starting from INR 2.5 crore. One of the best food franchises in India.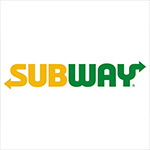 Slowly, but surely, Indian customers are gravitating towards healthier food items, but at the same time, are unwilling to let go of the charm of a big brand. And that is where Subway franchise comes into play. Founded by the unlikely duo of nuclear physicist Dr. Peter Buck and a first-year college student Fred DeLuca in 1965, Subway holds the enviable record of being at the top of the 500 most profitable franchises list for the maximum years. With more than 41,000 outlets in 111 countries, Subway is the fastest-growing global food franchise.
The key to Subway's success lies in their passion for delighting customers by serving fresh and delicious sandwiches made-to-order right in front of them. The requirements for a Subway franchise outlet are a space between 600-1000 sq. ft, an initial investment starting at INR 35 Lakhs; they charge a royalty of 8%. Although it has hit some turbulence globally in recent times, the brand's prospects look bright in India. One of the best food franchises in India.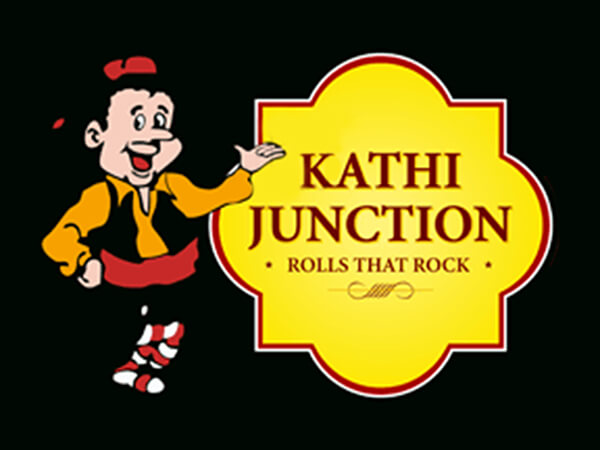 Navneet Sajwan combined his two passions – food and business – and it resulted in the birth of a haven for hardcore fans of experimental Indian food, Kathi Junction. Fundamentally revolving around a particular product, i.e., kathi rolls, it is an example of niche franchising in the F&B industry. Kathi Junction franchise outlets have quickly spanned across the nation, and the presence of 150+ outlets in 25 different states have turned it from just another QSR into a reputed brand of its own. More importantly, it has established itself as a household name.
Kathi Junction is among the few franchises that share the same level of adulation from both customers and franchise owners. Their extremely investor-friendly franchise model, which offers chef support, combined with a dynamic menu that can be customized based on the preference of the local community, makes Kathi Junction stand out. The basic franchise express model, ideally a kiosk, starts from INR 7 Lacs, and the royalty is 4% of net sale Value. One of the best food franchises in India.
Starbucks food Franchises in India 
The last two decades have witnessed an unexpected rise in coffee consumption in India. The advent of the coffee culture saw Indian brands like Barista and Café Coffee Day striking success, making it inevitable for the biggest coffee chain in the world to stay away. Starbucks was founded by a trio of college teachers Jerry Baldwin, Zev Siegl, and Gordon Bowker, in 1971. As a brand, Starbucks' roots lie in the literature from the mythical seas, as is evident from their popular logo, a siren (twin-tailed mermaid from Greek mythology). Also, the original name of the coffee chain was Starbuck, after Captain Ahab's first mate from 'Moby Dick.' It was later when they ventured into franchising that an extra 's' was added to the name; the company went public in 1990. 
The USP of Starbucks is their dedication towards getting every cup of coffee perfect. With a "Love your beverage or let us know, we'll make it right" policy, the claim of 'premium quality coffee' does bode well. Aptly called the 'Second wave coffee,' it has popularized artisanal coffee of the dark roasted variety. As of 2019, Starbucks is the world's largest coffee chain, with 157 outlets in India and over 22,000 locations worldwide. Starbucks requires you to invest about INR 1.5-3.5 crore to open a franchise, in addition to a relatively larger space, i.e., 1000-4500 sq. ft. One of the best food franchises in India.
Sankalp Restaurant Food Franchises in India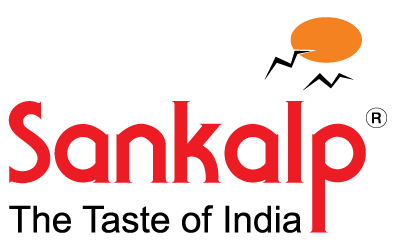 The only niche Indian restaurant to feature in the Guinness Book of World Records twice, Sankalp Restaurant, is already established international success story. The record in question is the world's longest dosa. Ever since opening its first outlet in Ahmedabad, Sankalp has been serving the best South Indian cuisine. An authentic culinary experience, an ethnic table layout, and excellent service add to the USP of this restaurant.
By regularly introducing unique dishes like Kura Mura Dosa, Kaikari Biryani, Telangana Aloo, Three Barrel Dosa, and Idiyappam, Sankalp has stayed true to its ethnic roots, while at the same time not fearing to experiment as well. Currently, the chain has more than 150 restaurants in seven countries. A Sankalp franchise requires a carpeted space between 1000 to 2500 square feet and an investment ranging between INR 40 Lacs and INR 1 Crore.
These are just five popular Indian food franchise opportunities and information. There are thousands of more brands looking for investors in the Indian market, which means that there is an opportunity for everyone to grow and succeed. If you are looking for some low-cost franchise business opportunities in India, get in touch with us by filling this form to know more.
Share it on Social Media: