5 Things to Pay Attention to in the Franchise Disclosure Document
Franchise Disclosure Document
It pays to be an educated franchise. Who would argue the detailed analysis of all the choices and making educated business decisions do not cause any harm after all! Many times, franchisees consider their job once they have finalised the franchisor. However, your responsibility does not end with the selection of franchisor; this is where the new phase actually begins.
Once you have finalised the franchisor and panned out a plan for funding, comes the monumental moment of sealing the deal. This is where the Franchise Disclosure Document or FDD comes into the picture. For starters, an Franchise Disclosure Document is a legal document that outlines the detailed information about the roles and duties of both parties – the franchisor and the franchisee.
The document features 23 different 'items' that set the tone of your business relationship with the franchisor. The prime job of this document is to help the potential franchisee make an informed decision. It clarifies all information, clauses and rules regarding history and background of the franchise, fees, charges, legal status, obligations etc.
While it is important to thoroughly read, understand and accept each item there are some crucial pointers that you just cannot afford to miss. So, here we enlist the top five factors that no franchisee should ever overlook in the Franchise Disclosure Document.
Experience and Leadership

Items in Focus: 1, 2, and 11
When reading an Franchise Disclosure Document, every franchisee must focus on the experience of the franchisor and their leadership style. In an Franchise Disclosure Document, the franchisor provides the details pertaining to all top executives and their respective responsibilities. The franchisor's management style and quality of manpower – especially those with specialisation in business, management and operations – could help hone your skills as well. Focus on this point and try to determine how open they are to conflict resolution, how they intend to help out with grievances and how their experience could help you grow as an entrepreneur.
Litigation Information

Item in Focus: 3
It's a no brainer that you must be aware of the legal status of your business partner. This section clarifies the same. It basically enlists the lawsuits the franchisor has been involved in the course of the past ten years. While it is common for most businesses, especially established ones, to be convicted of to a certain amount, you should still pay close attention to every case. Hence, read about each case regardless of its volume or nature and ask questions until you are satisfied. Get alarmed if you see a pattern or repeated claims or penalties. As a rule of thumb, investigate each and every warning sign you see in this area. If the franchisor avoids answering or fails to give a satisfying explanation, you must reconsider.
Territory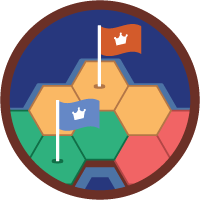 Items in Focus: Item 12
As a franchisee, you must be very well aware of your territory, i.e. the exclusive area that is granted to you. You need clarification regarding the same in order to avoid conflict with other franchisees. This will ensure that you are in the radius of a profitable location and would not end up in close competition with fellow franchisees. To avoid this conflict, make sure you understand if you could receive an exclusive territory, how far it could extend, and how to lure more customers in your territory. Lack of awareness in this area could end up in conflicts with the franchisor as well as franchisees in the long run. This item also helps the franchisees know more about the business restrictions that come with their territory.
Financial Aspects

Items in Focus: 10, 19, 21
Finance is one of the biggest factors in every business deal, and the same is applicable for franchising as well. As a franchisee, you must understand that many franchisors would want to skip or hide the complete picture regarding the finances. If you receive incomplete information, your first step should be to ask the franchisor for clarification. If you do not get a satisfying answer, you reach out to existing franchisees to discuss finances, how they perform, what to expect etc. Once you get a franchise owner to open up about the finances, you can receive the best possible information, especially regarding the balance sheet. You can also use this opportunity to cross-check the accuracy of financial figures them. Since money and investment are serious issues, make sure you consult an expert if you do not understand them fully; an accountant or financial advisor could guide you best in such cases.
Fees and Obligations

Items in Focus: 5, 6, and 9
Every franchisor charges a certain amount of fee although the amount might differ. As a franchisee, these items help you understand about these fees so that you can arrange and utilise your funds accordingly. You should know these many times franchisors are open to haggling when it comes to certain fees. Apart from that, it's important to know the exact amount you'd be expected to pay where a range – and not the exact amount – is mentioned. Apart from the fees, you should also know about your obligations towards the franchisor as a franchisee. This could mean details about financial obligations as well as the obligation to participate in business operations.
Franchise Disclosure Documents are detailed and lengthy; they are also formal and intimidating, especially if you're new to the industry. However, these standardised documents could facilitate you to make the right decision. While an Franchise Disclosure Document cannot predict the success rate of the franchise business you're planning to start, it surely can help you understand all aspects about the franchisor's business model.
Whether it's a business operation, financial statement or legal formalities, an Franchise Disclosure Document can provide you with transparency, which you could use as a tool to decide your next action. Ensure you read it well and consult with an expert if the need arises. Remember: the more you know what to look for, the better business decision you can take.
Share it on Social Media: