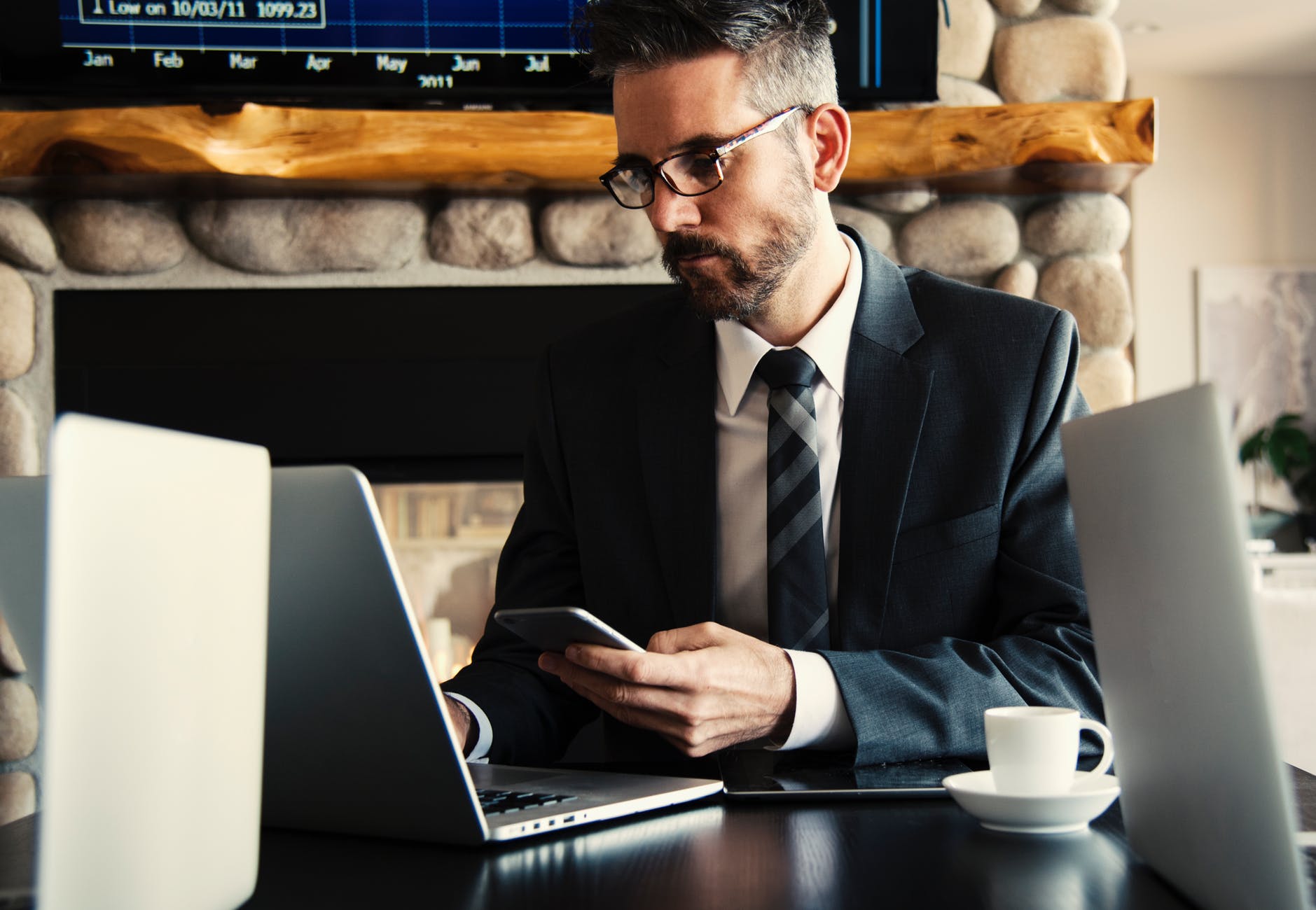 8 Habits of Successful People Who Became Millionaires by 30
"Winners don't do different things. They do things differently."
Age-old wisdom? Clichéd? Yes. But clichés exist for a reason, and this one is no different. Successful business people who struck gold at a young age are aplenty, and in different industries as well.
But there are a few traits that are surprisingly common to them, and shockingly easy to follow. These are the traits that set them apart from the millions of other people and make them unique.
8 Habits of Successful People Who Became Millionaires by 30
Set a target
Be honest about your strengths and weaknesses
Trust your instincts
Invest what you earn
Imitation can only take you so far
Keep learning
Embrace failure
Value Time
If you harbor dreams of becoming successful someday, it would be in your best interests to keep these eight traits in mind before starting any new venture or business. 
Unless you count the lottery, all success stories begin with a dream; usually a big and audacious dream. Having the end-goal in mind is critical to instil motivation and help you stay on your journey. Remember, Howard Schultz (CEO of Starbucks) was the son of a truck driver and Harold Hamm (CEO of Continental Oil Company) worked in cotton fields as a child; Oprah Winfrey was born into extreme poverty.
Many other big names started without a single penny to their names. But the one trait they all shared was that they dared to dream big. If you wish to break out of your current situation, you need a dream to fuel your appetite. 
Be honest about your strengths and weaknesses
Being a jack of all trades is complicated, overrated, and usually inefficient. Instead, if you focus on mastering one skill and doing it better than others, you have a much better shot at success. Aspiring businessmen should have complete knowledge of their strengths and weaknesses and should work accordingly to attain success. Don't drain your energy and time into something that you're not good at.
If you know how to build that skill, go for it, but don't keep on doing something poorly. Harland Sanders (KFC's Colonel Sanders), was a railroad worker, gas station attendant, and a country lawyer before he found KFC in 1962. The kindling spirit of entrepreneurship never let him excel at anything else, and look where that took him.
Creative hunch, gut feeling, a shot in the dark; whatever you may choose to call it, but the fact remains that when it comes to business, intuition serves you as much as rationality does. If you have a strong feeling about something, it's your heart wanting to take you someplace, and you should dismiss it in the face of data and numbers. Jeff Bezos had a typical corporate job before starting Amazon. If he had not trusted his gut instinct and decided to venture into e-commerce, the world would be a very different place today.
However, that does not mean jumping headfirst into anything. Be thorough with your process, but at the same time, fuse your instincts in your decision-making. 
No matter how much you earn, make sure you make the best use of it. Most successful people understand the importance of continually investing their money in new business opportunities to get good returns. Keeping money in your savings account is one of the worst things that you can do. Be it Warren Buffet or Rupert Murdoch, they kept investing whatever they earned into new businesses and franchise business opportunities.
Look for relevant franchise business opportunities in India and begin small if you do not have the required knowledge and experience. In addition to appreciating in value over time, a franchise business can also provide you with a significant supplement income. 
Imitation can only take you so far 
Your destination might be known, but the path is not. Instead of following in someone's footsteps, create your path. The road to success is not easy, and no one will pave the way for you. Shawn Corey Carter's father left him when he was 11. He was raised by his single mother, in a slum where every kid used to do, and later, sell drugs. He could've done the same, but he chose a different path for himself.
Today, he has sold over 50 million albums, has 14 Grammy Awards to his name, owns a clothing line and a record company. He's known as Jay-Z and is arguably among the greatest rappers of all time. The point is, choose your way forward very carefully. Do not replicate others in the hope of striking gold blindly, for you might miss the target altogether. 
While a traditional high education degree might not be a compulsion for aspiring successful entrepreneurs, a thirst for knowledge most definitely is. As the adage goes, experience and knowledge is power. If you want to achieve success, inculcate a habit of reading every day, even if only for half an hour.
Mark Zuckerberg reads a book every fortnight, Bill Gates reads a book a week, Mike Cuban reads 3 hours a day, and Warren Buffet spends 80% of his work duration reading. In addition to keeping your neurons buzzing and mind active, reading regularly will also act as a catalyst for your creative ideas to develop. Choose between a variety of books, journals, and study material that helps you increase your knowledge. 
Elvis Presley flunked his music class. Michael Jordan was dropped from his high school basketball team. Thomas Edison, in his own words, found 10,000 ways that didn't work. Abraham Lincoln lost eight elections before being elected to the highest office in the world. Harrison Ford, Oprah Winfrey, and Amitabh Bachchan were all told they were not fit for their first jobs.
Success is not a gift but a reward and you have to earn it. Every time you fail, you gain experience and learn what not to do. And that is what comes into play in the end. If you never lose, you will never realize the real value of winning. Being afraid of failure makes you over-cautious, and that will be a significant hindrance to your goal. Taking calculated risks is what can make all the difference, and learning from your failures is the key to succeeding in the long-term. 
Last, but not least, you must learn to value your time. Every passing moment of your life is a second that is never coming back. Successful people realize that time is their most valuable commodity and investing it in the right way will deliver the best returns. And the chances of becoming successful at any age are pretty slim if you're not well versed in time management.
The road to success is not difficult to tread. It is simply too difficult to imagine and find in the first place. Surely, it is littered with obstacles, studded with distractions, and filled with short-term accompaniments. But if you want to make it big, clear your head, find your purpose and stick to your guns. If you want to know more about business investment opportunities in India and explore new-age business ideas, get in touch with us by filling out this form.
Share it on Social Media: