Everything You Need to Know About Starting a Beauty and Wellness Business in India
The Indian beauty market is expected to exceed the value of $20 Billion by 2025. This means that in the coming years, beauty and wellness businesses in India will continue to grow. Beauty businesses are earning better profits even from Indians, whose buying habits are considered volatile; this may be an impact of the growing young generation and increased disposable income of the middle class. Therefore, now is the best time to start a beauty business in India, which used to be a daunting prospect earlier. 
If you have the passion and drive for this field, you can easily become a successful entrepreneur. Before we disclose the requisites to start a successful business as well as promising business ideas in the Indian beauty and wellness industry, let us first take a look at its position in the country.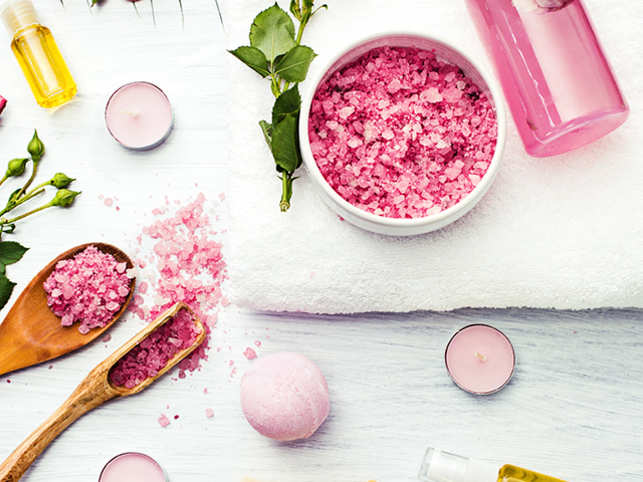 An Overview of the Beauty and Wellness Industry in India
The Indian economy, as well as the consumer market in the country, has been showing a steady growth rate for years now. As a result, the Indian beauty and wellness industry, too, is growing twice as fast as the markets of the United States and Europe. All the sectors in the industry, be it beauty salons, spas, beauty products, are experiencing a never-seen-before demand. 
Starting a business in the beauty and wellness sector could prove to be a profitable proposition, but every entrepreneur should be aware of the levers that drive these businesses. To make your business profitable, you must start by focusing on adopting a balanced approach to scaling up, such as franchising. You could also consider the multi-brand strategy rather than keeping your product range restricted to a single brand. This business tactic is regarded as a perfect way to penetrate markets with diverse customer segments. 
Another factor that will help you is investing your time and money in building awareness and trust among your customers. You could also consider chalking out a strategy for premiumization once you start understanding the needs of your customers. Last but not least, develop innovative approaches to manage cost pressure.
Key Drivers Behind the Growth of the Beauty and Wellness Industry
The beauty and wellness industry in India is not what it used to be a decade ago. It has grown tremendously and refuses to slow down even during the periods of a global economic slowdown. Here are the key drivers that are responsible for this steady growth:
Rising demand for versatile products

Innovation

Increasing young population

Improved awareness about lifestyle and mental diseases

Societal changes

Rising consumer incomes

Expansion in tier 2 and 3 cities

Accessibility to internet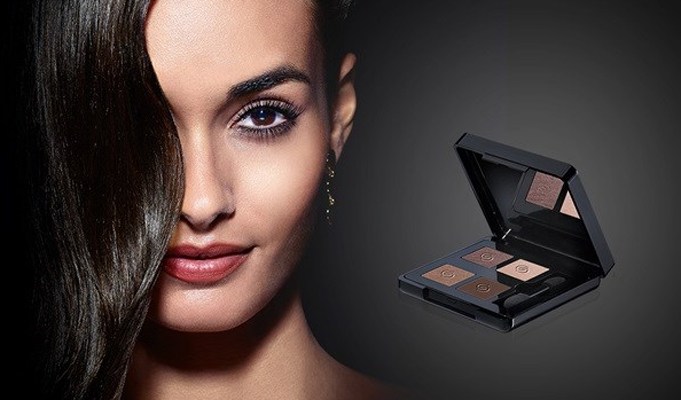 Business Ideas in the Beauty and Wellness Industry
The prospects in this industry are endless, for most of the time, you can start a business based on your passion for beauty and wellness, even if you do not have a formal education in the field. Here are some prospects that can help you create an excellent career:
Beauty blogging

Salon/spa

Makeup and hairstyling

Nail studio

Skin clinic

Manufacturing of beauty products

Weight loss center

Fitness center

Cosmetics store

Yoga studio
How to Start a Beauty and Wellness Business in India from Scratch
Identify your niche: Yes, the industry is evolving, but not all prospects are equally viable for everyone entrepreneur. Just like any other industry, here too, you must do thorough research before taking any big leap. Find out which sector do you wish to venture into and then create a business plan. 
Creating a niche does not mean you will offer only one service or product to your customers. It brings clarity about your brand and its mission. Once you decide the sector and niche, you can start working on ambiance, age groups to target and subculture to create, etc. This will give your brand a unique identity and attract more customers.
Focus on quality over quantity: Most consumers consider beauty and wellness services a luxury and not a necessity. So, it becomes everyone in the industry to provide consumers with the best quality possible. Create a business that focuses on providing excellent services that will help you retain customers. Use high-quality products, equipment, and furniture. Also, focus on keeping your store or spa clean while promoting a relaxing ambiance. 
Know the regulations: The risk of personal injury is quite high in the beauty industry. A burn caused by using the moisturizer from your brand, muscle injury during a deep tissue massage, burned hair during a rebonding treatment – all could cost you your entire business. Plus, it could put severe implications on the customer's health too. To ensure smooth business and safety of your customers, go through all the necessary regulations, and stick to them no matter what. Obtain licenses, get insured, and stay accountable for your actions. 
Have faith in your product: Regardless of the industry, it's believed that nobody else would believe in your product unless you do. Whether you start a business to sell aromatherapy oils or weight loss pill, make sure you believe in your product. Imbibe the same faith in your sales team as well as the rest of your staff. Once you are clear why your product works or how to make it work, running your business will become smoother. Doing a short-term course, gaining more knowledge, and updating your inter-personal skills would give you an added advantage. 
Groom and train your staff: Your staff represents your brand. So, your team must play the part. Who would want to get trained in a gym with unfit fitness coaches or who would buy makeup from a SA with poor makeup skills, after all? 
Train your staff on the art of self-grooming, work on enhancing their communication skills, and provide the maximum knowledge about your products and services. This will create an excellent reputation for your business and persuade consumers to believe in your products/services too.
Open accounts with wholesale suppliers: Wholesalers play a vital role in the inventory management of retail businesses. Before you start your new business, research about wholesalers, their product offerings, and finalize the one that offers the best value to you. Networking is the key here and you'd require it for everything from products to sell, equipment, and other supplies. And even as it goes without saying, you should keep an eye on the quality of the products.
Keep up with changing trends: In the highly saturated and competitive industry, the key to survival is constant innovation. It not only keeps recurring customers interested but helps create a new customer base too. So, ensure you keep an eye on all the latest trends, industry innovations, and new launches. Always keep upgrading your skills and delegate the same information to your staff as well. 
Develop a marketing plan: Even the most innovative products or most sought-after services won't sell until your marketing game is strong. Whether you have to brainstorm 20 hours a day, hire a marketing professional or outsource, ensure you focus on a solid marketing plan.
Here are some marketing trends you must master:
Create online visibility – through websites, ads, social media

Bring prominent influencers on board

Provide user-generated content

Offer localization, customization, personalization

Experiential marketing

Other Ways to Start Your Beauty and Wellness Business
Sign up with an at-home service: On-demand beauty and wellness services run on four Cs: Cost, Convenience, Comfort, and Coupons. This business model is perfect for freelancers, especially if you do not have the funds for a salon or shop. These sign-up services provide training, products, and promotion. They also give you leads for customers who could turn into an opportunity to present your service. 
Franchise: Beauty and wellness franchises are perfect for individuals who do not have a unique product offering as well as for beginners. Franchises are known to be low-risk and high-profit venture as it is based on an established business model that's shown proven success earlier. Especially in the case of beauty and wellness, the chances of success are higher because customers tend to stay loyal to their favorite brands. 
With the collective efforts of the government, regulatory bodies and established businesses, the overall sustained revenue and profit in the industry have grown over the years. The brands are also creating a unique identity by offering innovative concepts to the customers. As per the on-going trends, brands that deal with multiple product lines and sub-brands manage to become top market players. If you are planning to enter the market, ensure you experiment, and create a product mix that satisfies the needs of the consumers to look good and feel better about them. To know more about beauty and wellness franchise businesses in India, please get in touch with us by filling out this form.
Share it on Social Media: