Best Education Franchise in Delhi
We have evolved as a race and we constantly keep evolving as we look ahead to progression. A very unique embodiment of man and his life is knowledge, the sharing of knowledge and how its impacts lives across various age groups, cultures and borders. It would make more sense in this era where so many businesses run and manage on shared knowledge. To put it in simplistic and modern terms, education is one of the greatest assets of man and can make huge impact on national and global scale. This also owes credit to man and his unique ability to communicate.
When business is on our mind but we yet feel what along with the profit and personal growth there is a change that you seek? Well, it indicates a cause. If this is what you have in mind, then investing into an education franchise would be the best option for you. It not only serves as a good option but also helps you serve the cause of education and children in need. Some of the options you may consider when investing in Delhi are: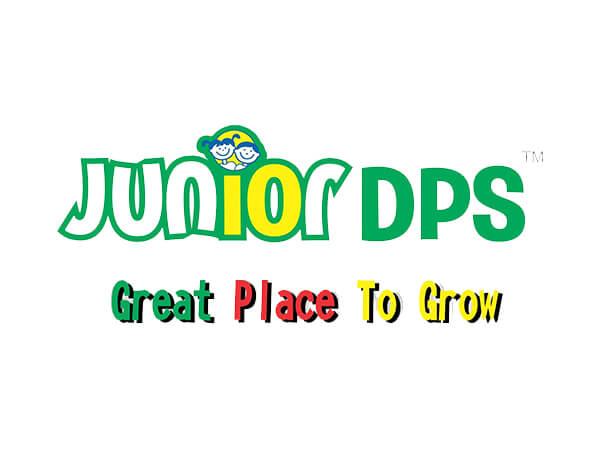 Franchise Model: FOFO
Area Required:1000 – 2000 sq ft
Area for Expansion: PAN India
Min. Investment: INR 18 Lacs
Royalty: 15%
Education starts early, and junior school is an important choice that parents and families alike take to enhance their kid's future. Junior DPS is a highly acclaimed brand in the preschool sector of the nation. They are known for innovative pedagogy that offers a perfect amalgamation of the contemporary approach and Indian values for the grooming of children. Junior DPS takes special care to ensure that the childhood of our gentle minds is beautified in every possible way. With the optimal use of the latest technology in their carefully designed vibrant and dynamic nurturing environment, they aim to make learning enjoyable and retainable to the greatest extent. The brand has over 120 franchises all over India in 16 states and 80 cities, making it the best pre-school franchise in India.
Franchise Model: FOFO
Area Required: 150000 sq ft
Area for Expansion: PAN India
Min. Investment: INR 16 Crore
Royalty: 10- 15%
High school is a very important period for every individual and we sure do have fond memories of ours! It is not only important on the education front but also on the cognitive side. Making sure which institute has a balance is a task with so many options out there. Recognized by the Directorate of Education, Delhi, and affiliated to C.B.S.E., G.D. Goenka Public School is a pioneer in providing quality education through the latest educational aids and equipment and providing some unique amenities and facilities to create the proper ambience for study.  The school boosts of faculty members who are qualified par excellence to accomplish the mission and goals of the institution.
Franchise Model: FOFO
Area Required: 2000 sq ft
Area for Expansion: PAN India
Min. Investment: INR 40 Lacs
Royalty: NA
While junior and high school are important areas which merits focus, whilst discussing education. Another area which is allied to it is coaching franchises. As the world around us are getting competitive, so are the education system and job opportunities. The youth are making their way to prepare for exams which can change their lives forever. KD Campus offers coaching for entrance examination of various competitive examinations like SSC, BANK PO, SSC JE, IBPS SPECIALIST OFFICER, AIRFORCE, SSC (JE), SSC (STATISTICAL INVESTIGATOR), MEDITECH FOUNDATION COURSES, STATE POLICE OFFICER EXAMS, CLAT, LLB ENTRANCE EXAMS with a target to be the best coaching center in Delhi. The center also facilitates the all-round development of the students through expert guidance and unmatched study materials issued from its own publishing house. It also provides the facility of Mobile friendly Android App Test Series to its students so that they can hone their skills anytime they want, which is an added bonus in this tech friendly era.
4. E School IELTS
Franchise Model: FOCO
Area Required: 3500-6000 sq ft
Area for Expansion: PAN India
Min. Investment: INR 30-50 Lacs
Royalty: 20%
We often have doubts about our higher education and also sometimes wish for a course which is best learnt overseas. Whatever the reason may be, it is a viable option to study abroad but has accompanied perks with it. There are some basic requirements and mandates along with a couple of tests, which need to be qualified in order to reach your dream university.
E SCHOOL is an IELTS education institute which provides coaching for PTE, OET, CELPIP, CD IELTS, Basic English, and Spoken English. Our prime focus is to be the definitive voice for all IELTS students in INDIA, providing high-quality education and support students to promote a successful and diverse higher education sector.
Currently, the company has 6 branches out of which 2 are running on FOCO model. The company has secured various awards for being the topmost player in India in this sector, which is why it proves to be a good investment option.

Franchise Model: FOCO
Area Required: 2000 sq ft
Area for Expansion: PAN India
Min. Investment: INR 10-12 Lacs
Royalty:
While investing into a franchise, one often looks at options with an affordable investment, while ensuring returns. The abstraction of pre-schooling developed in India a couple of decades back and has been growing fast in the current scenario. Parents are vigilant and concerned for their kids' future, and spend hefty sum to give the children the best possible education right from preschool levels. Hence, a preschool education franchise could serve as a lucrative option. Eurokids is ranked amongst the top five pre- schools, and is widespread in the network of pre-schools. It guarantees the essentials required for the crucial and fragile pre years which are integral to the overall development of the kid, which is detrimental on the future.
Conclusion: Investing into business is often perceived to be for the money making aspect but it is also about personal growth. Another wonderful aspect caters to working for a cause which is rare but not hard to find. education franchise are a great option to step into the business while making a change, a difference in a pivotal sector like education.
Share it on Social Media: