Big Yellow Door – A Star is Born.
When it comes to delicious food, Big Yellow Door does not need an introduction. With great food that is light on the pocket and served at an ambiance too cozy to miss out, BYD is the talk of the town. It was incepted in 2012 with a unique concept of serving a target audience comprising of youngsters and has never looked back since then. It was the first Café of its kind in Hudson Lane, popularly called the North Campus of Delhi University. The audience that frequents this area comprises mostly of young people. And people have become a fan. The intent and vision of the founder, Udit Khadijow have rightfully paid off, and Big Yellow Door has emerged as a reputed name in the casual dining and quick-service restaurant industry.
The Origin
It all began with a vision. Mr. Udit Khanijow had his heart set on the food industry ever since he was in college. Although, His inclination was more towards making a difference in the healthy food segment. He incorporated this thought process into his curriculum-related projects, aligning his ideas. However, he soon realized that the market and the people were still not ready to accept healthy food as an alternative choice.
"I really wanted to do this for a long time, ever since I was in college. But initially, I was more interested in the healthy foods segment which wasn't prevalent in India then. I did all the research in my college and I took up this as my project as part of my curriculum. Then I realized that the healthy food segment is just for the name. People are not ready to pay for healthy food, they are ready to pay for good food," says Udit.
The Path
He held himself back and decided to study further and gather more industry-related knowledge before he could finally take the plunge. Understanding the importance of primary and secondary research was key to be successful in his venture. He wanted to be fully armed before he set foot in this vicious yet dynamic market segment. The quest took him to Mumbai for his master's degree in Business Administration from Narsee Monjee Institute of Management Studies. He also gained some experience while working at Colgate, and then decided it was time to shape up his dreams.
The Big Yellow Door Concept
The stage was set and dices were about to be rolled. The idea was to create a café that was ideal for the college crowd. The two major challenges were a unique menu and a good location. To implement such a vision was no easy task, as the concept was novel, yet had a lot of rival completion. A lot of research went into understanding the food preferences of the youth while also keep it pocket friendly. For example, the continental cuisine was a privilege, savored at places like Hauz Khas Village or Khan Market, and was usually pretty expensive. Maintaining a standard quality along with the task of not blowing a hole in the customers' pocket was the challenge here.
The other challenge was to pick a location which aptly served the purpose and attracted the target audience. It proved to be an arduous journey for Mr. Khanijow. DU's North Campus was his preference, but Kamla Nagar had legal as well as regulatory concerns over operating a café in that location. This left him with only the option of Hudson Lane, which would cater to the students of North Campus, albeit at one end. The risk was big, as stepping fresh into the market with little knowledge of the locality and the industry could go either way.
Result
The move paid off rather well. Being the only café in the area, such offerings would have been hard to find five years ago. Big Yellow Door was unique in comparison to other existing restaurants as it was the only place with a unique menu at such low prices. Pretty soon, word spread, and students began flocking the cafe, soon turning it into a preferred haunt.
The Café Contouring:
To serve delectable dishes is an art that needs relentless efforts and dedication. The deliciousness of any food is added to by its how aesthetic it is. Where the food is being served how pleasing does it look to the eyes plays a major role in enjoying the best of delicacies. The layout of the space and the ambiance play a crucial role in attracting visitors and imprinting an image, which then ensures a loyal customer base. "I wanted to give the feel and coziness of a cafe in Mumbai because there has been no shortage of space in Delhi. Everything's big here. There are restaurants rising up to two to four floors here. That's why we opened a small outlet which was a risk.", Khandijow said.
The decor aim was to be able to create a place with which visitors could resonate. But this was easier said than done. It is difficult to secure big designers for small projects and Mr. Khandijow was not happy with the ones that were willing to work with his budget. So he decided to handcraft the place with his own creativity. Accompanied by his wife, an interior designer, he set to decorating the place himself. The idea behind the name came from the design of the door itself. The irregularly shaped entrance to the cafe had already been designed, and it just clicked. Needless to say, the name stuck.
The Food
The food served at the Big yellow door features many delicacies, like the mouth-watering rainbow cheese nachos, the super-duper Bomb burgers or divine chicken Singapore noodles. All the dishes leave you satisfied but also ensure that your taste buds crave for more. There are also drinks to quench your thirst and sweet delights to satiate your sweet tooth cravings. The economical prices, the lively environment, and a carefully curated menu are factors that has led Big Yellow Door to emerge as a brand amongst millennials.
Franchising their way up: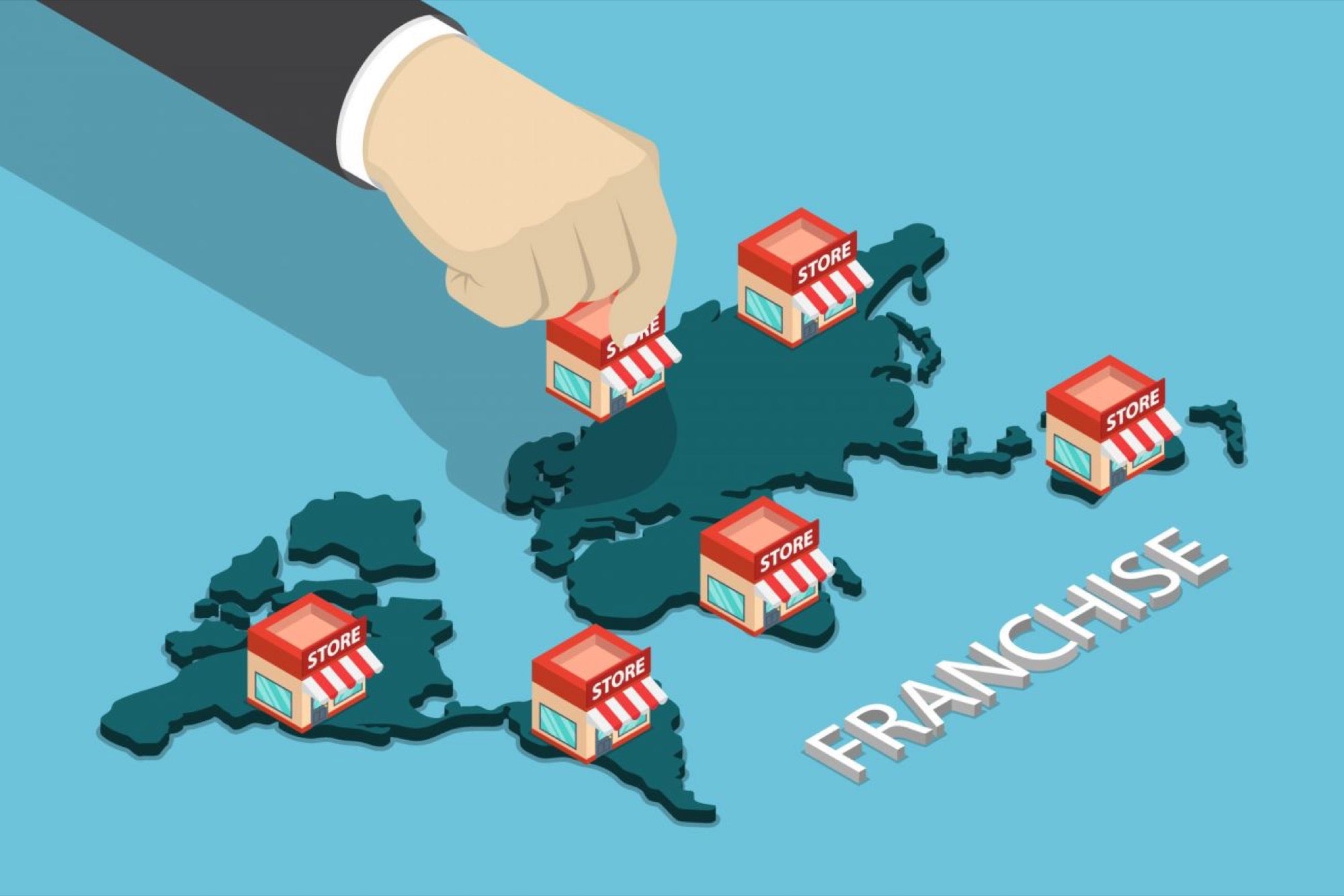 Soon after it struck a chord with the audience, Mr. Khandijow opened another couple of company owned outlets in Delhi. Although he was initially skeptical of it, he decided he was ready for the franchising of the brand, having received such an overwhelming response. This was also an excellent opportunity for those willing to invest in the domain with a known brand. Big Yellow Door recently opened two more outlets with the aid of franchising, in Punjabi Bagh and Dwarka. Both of these outlets were company owned franchises. While the brand is getting more popular than ever, food lovers cannot stop gushing over it. The brand is now looking at a pan India expansion, which will enable the founder to reach many more hearts with his simple yet different concept.
Franchising not only enables the investors to pool in resources at low risk but also is tremendously use full for the brand. They get a proliferation of their name while increasing their brand value while enabling the owner to focus on other aspects of development. For being part of a successful venture like Big Yellow Door, feel free to contact us.
Share it on Social Media: