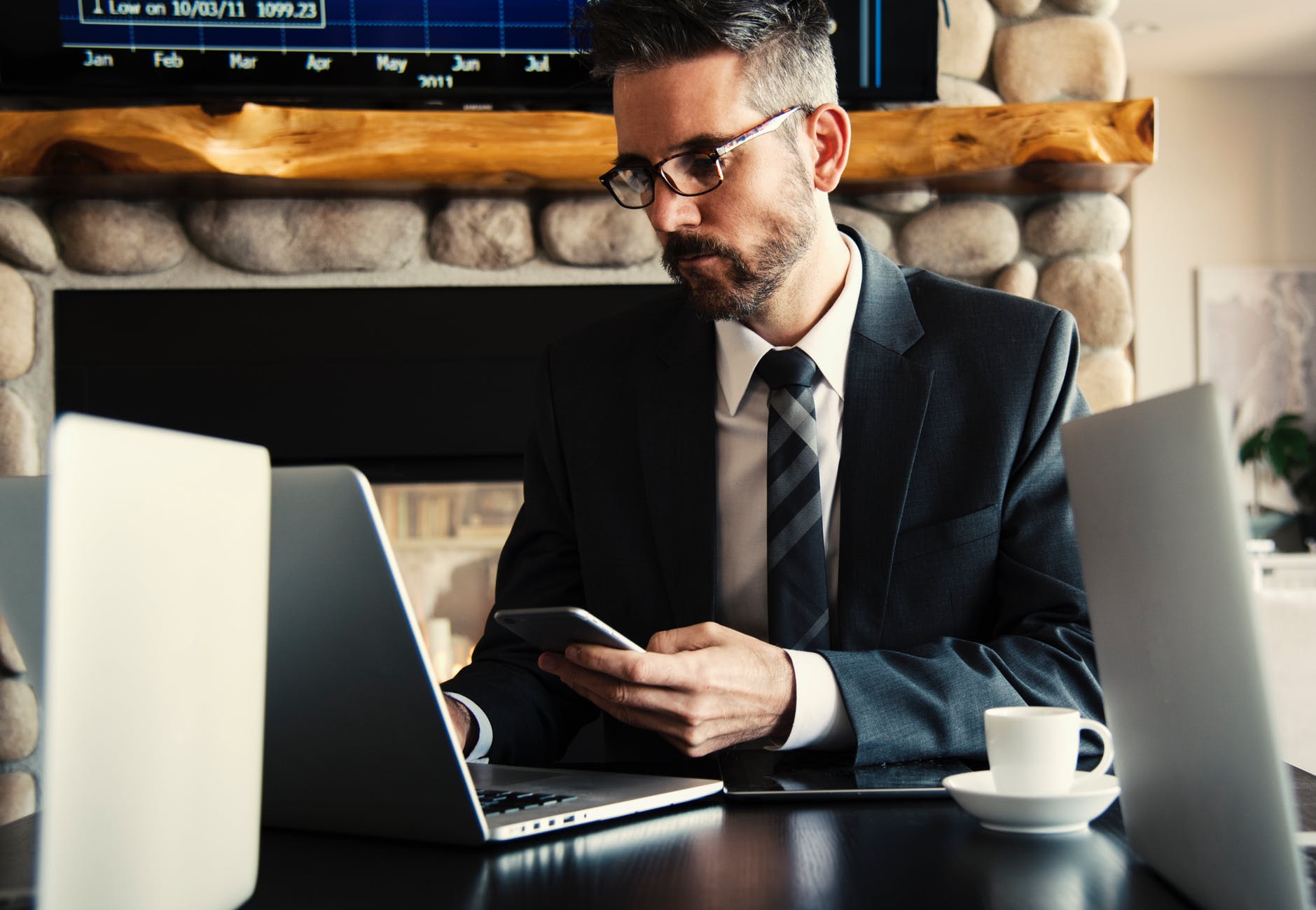 6 Passive Income Ideas: How To Make Money While You Sleep
You can make money while you sleep. If you're re-reading that and blinking in utter disbelief, we don't blame you. After all, there is no such thing as free lunch, and how could anyone possibly make money while sleeping?
While many might assume that there are no legitimate ways to make money without working for it, there are several ways to make your money work for you and then some. Several people have one or more sources of passive income and make money, even without going to work every day. Let's take a closer look at what is passive income and how to cultivate sources of passive income yourself.
What Is Passive Income?
When an income stream is deemed passive, this usually means it requires little to no maintenance to keep generating income. All you have to do is keep a watchful eye on your investment and watch it grow. There are several ways to earn passive income in today's day and age, but undoubtedly, they all need investment.
Passive Income Ideas: How To Make Money While You Sleep
Let's discuss six simple and common passive income ideas that you should consider if you have enough capital to invest: 
Invest In Cryptocurrency
You don't have to be a crypto expert to start investing in cryptocurrency. All you need to do is understand a few basics, and you may end up making a lot of money. Instead of looking at cryptocurrency as digital money, start looking at it as an asset. You could buy and hold digital assets, become a miner, take part in airdrops, or set up a lightning node.
It all sounds highly technical, but it isn't that difficult to execute because there several reliable sources of information available online. However, beware, cryptocurrencies do not hold any legitimacy in India and are extremely volatile in their value. 
Purchase Real Estate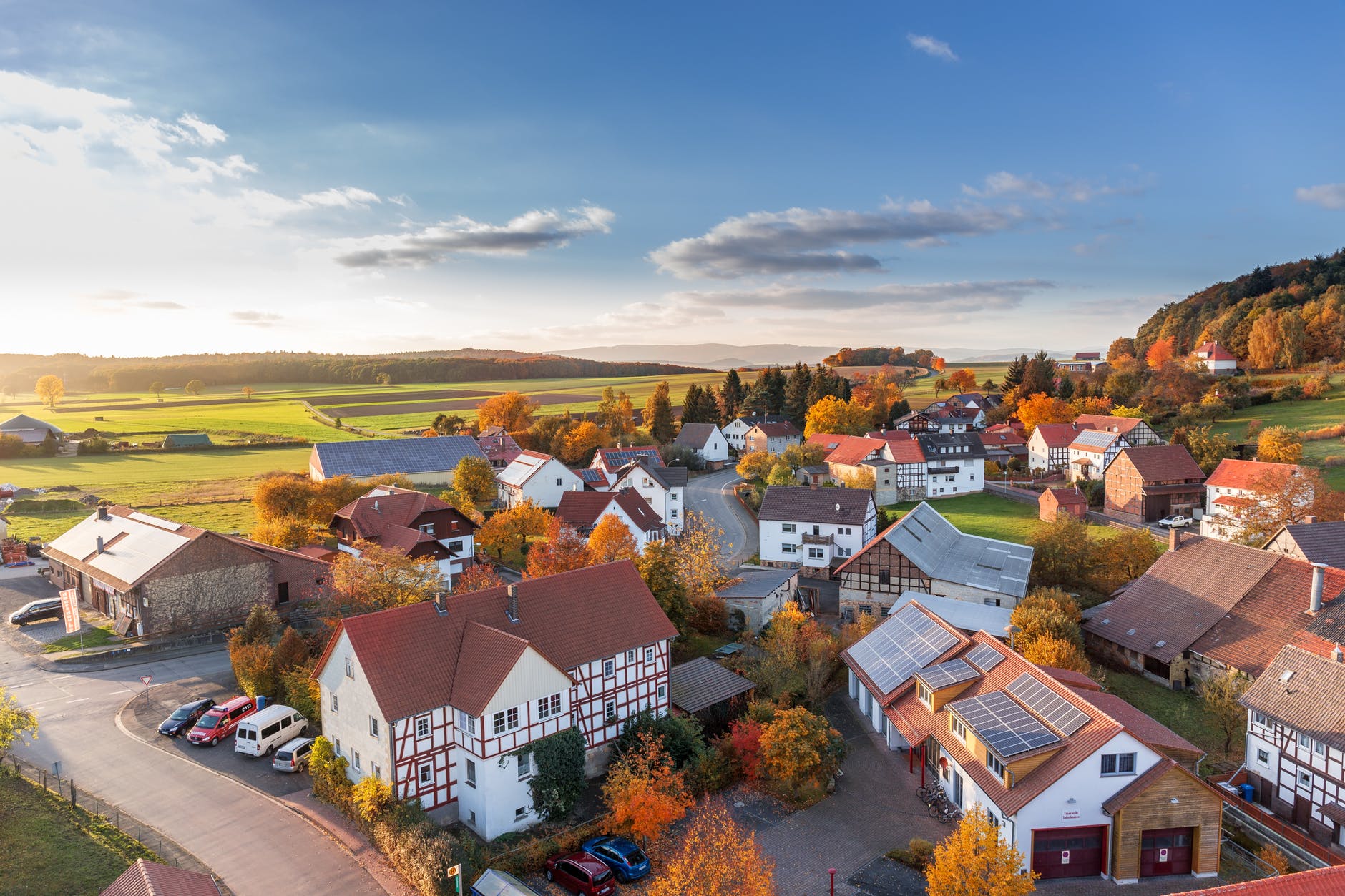 Becoming a property owner may not have been part of your life plan, but real estate is a winner when it comes to generating passive income. You could start by renting out properties as this is the easiest way to make money with minimal effort.
Apart from some minor repairs here and there, all you have to do is let the building exist. You may want to scale to buying commercial properties and leasing them out for higher rental incomes. Most property experts begin their journey small, and this is a sure-shot way to make it big in the business as well. 
Start A Franchise Business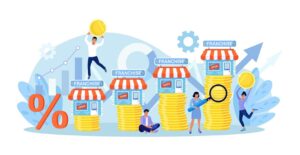 Another perfect example of easy money is by investing in a franchise business. A franchise essentially buys the right to use the name and trademark of the original franchisor. As a matter of fact, a large chunk of the retail stores of franchise outlets.
Many people wrongly assume that starting a franchise takes a lot of investment, but there are several low-cost franchise business opportunities that allow entrepreneurs of all kinds to begin their journey. Subway, Giani's, Xero Degrees, Mokart, Kathi Junction, The Burger Company, Amul, Bata – there are several options for investors looking for low-investment franchise opportunities in India. It doesn't take an expert to figure out why franchise outlets are expanding at a breakneck speed in India; the amount of disposable income is increasing, and people are getting international exposure as well. Furthermore, since the franchisor has already had a proven model in place, the franchise outlet simply has to replicate the processes and practices to achieve success. 
The reason why the franchise model is so popular is also rather simple. Strictly speaking, anyone can run a franchise. There is no experience required. All you need is an entrepreneurial spirit or just hire the right set of people to run the franchise for you. However, choosing the right franchise to invest in an arduous task, but once you land upon the right choice, there is no turning back. 
First, narrow down the industries that you are most interested in and then come up with a list of franchises. Next, verify the legitimacy of these franchises by visiting the headquarters, meeting other franchisee owners, attending orientation sessions, and understanding what is being asked of you vs. the rate of return. Most potential franchise buyers hire a franchise consultant to help them with this, and while this is not necessary, it is definitely recommended. After you successfully submit your application, you will be handed over a comprehensive document called FDD or Franchise Disclosure Document. It is vital that you go through this thoroughly, along with your franchise consultant, to make sure that there no unfair terms or clauses. 
Affiliate Marketing
No, you won't have to sell products door-to-door or convince your friends to invest in a get-rich-quick scheme. Becoming an affiliate simply means you get a percentage of the purchase someone makes when they click on the link you have provided.
If you already have a website or blog up and running, becoming an affiliate marketer is a child's play, and you will be up to speed in no time.
Most e-commerce websites and retailers have dedicated affiliate programs and tools. And once you get started, there is no limit to what you can offer; you can even sell your own guides, e-books, training manuals, and so much more.
Sell Stock Photos
Do you have a memory card full of pictures from all your travels and trips? Select the best ones and consider uploading them to a stock photo website. If someone decides to use them, you will earn a royalty fee.
The most popular sites that accept stock photos are Shutterstock, Getty Images and Alamy. Once you start getting the hang of it, you could try a different approach to ensuring your photo gets selected. Most stock images are used to convey a concept or an idea.
You could also edit your photos sparsely to improve their chances of being used by others. 
Buy Stocks And Shares
You can make two kinds of investments. One to satisfy your short-term goals like going on a vacation or buying a car or you can invest long-term in retiring early. Most people like to do a mix of both. If you don't follow the stock market, you may find it a little bit intimidating at first but rest assured there are companies that can handle this for you.
You can find a financial advisor who invests on your behalf or online websites that make sure your money is going in the right stock for your portfolio. The general advice when it comes to buying stocks is to ensure you have a diverse stock portfolio, invest in companies that you care about along with ones that are predicted to do well and don't jump at the first chance to sell your stock. Warren Buffet advises that you hold on to your quality stocks "forever." 
There are several other ways to earn passive income as well. All you need to do is keep your eyes and ears open for opportunities to learn and earn. No matter which path you go down to generate passive income, what you have to do is understand is you still have to do your due diligence before you can sit back and watch your money grow. If you're interested to know more about how you can open a profitable franchise business in India, please get in touch with us by filling this form.
Share it on Social Media: