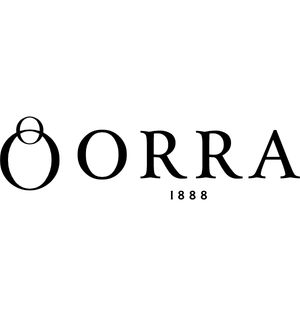 Creating Sparkling Profits In Jewellery Industry
Owned by Intergold Gems Pvt Ltd, ORRA, a brand is jewellery retail is fast growing in the Jewellery Industry driven by communities and discount schemes. Talking about its designs and innovations, Founder Director of ORRA, Vijay Jain shares journey of his brand and also where he wants to take ORRA…
Tell us about your voyage
I have had exposure in areas such as Advisory, M&A and investment banking across diverse industries, before ORRA. I was an advisor across verticals such as Luxury, Retail, Beverages, Conglomerates, Media, Internet and Infrastructure. A sense of entrepreneurship and love for retail made me take over family-run jewellery business, conceptualise it and successfully launch ORRA.
I wish to make ORRA a premium destination for diamond centric jewellery with a national presence and a focus on design, consumer experience and craftsmanship.
What makes your brand promising?
ORRA's specialty is in design and innovation. An ORRA piece starts out as a tiny spark before it is chiselled and crafted into perfection by a team of designers. Apart from the finest quality of diamonds, ORRA also brings to the forefront, a design skill that has consistently wowed consumers, be it in diamonds, gold or platinum. Taking inspiration from traditional motifs, bringing in its expertise through new techniques and materials, ORRA caters to the modern Indian consumer by creating contemporary jewellery designs.
How many stores ORRA has?
ORRA is operational since 2004 but took the franchise route in 2013. We have 34 stores in India. We are targeting to have eight more franchisees by March 2016.
Tell us about the laurels and awards ORRA has bagged recently.
With its design centres spread across the globe in New York, Antwerp, Hong Kong, Tokyo and Mumbai, ORRA's designers have won several prestigious awards like the De Beers International Award (DIA). ORRA has also won awards from the National Jewellers Association, Retail Jewellery Awards, PGI, etc. ORRA has always believed that the fourth dimension in retail is the "experience". With our core target being mid and high end luxury customers, factors like store space, décor and ambience become very important. ORRA launched its latest generation stores inspired by its diamond heritage. The design won the best Store design and transformation award internationally. We continue to delight the customer with a world-class luxury experience within the store.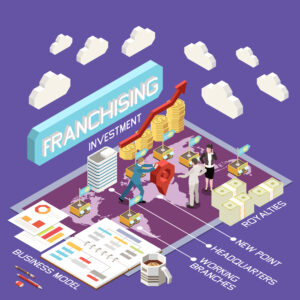 Since awareness about Branded Jewellery is no longer restricted to big cities and has spread to smaller towns, cities and rural areas, ORRA decided to opt for the franchise route. The local Business house have powerful network locally in their particular vicinity. The Franchise model is a win-win for both the parties as it promises and covers all the risk involved in the Creating Sparkling Profits In Jewellery Industry (Guaranteed 10% RoI 3 cumulative years). To make it Accessible to all sections of society nationwide prompted the brand to look at growth through franchisees in tier I, II and III towns.
So, you are currently offering franchise opportunities for which cities?
New Delhi & NCR, Varanasi, Kanpur, Mohali, Allahabad, lucknow, Faridabad, Srinagar, Ghaziabad, Baroda, Ahmedabad, Nasik, Gwalior, Hyderabad, Vizag, Vijayawada, Mysore, Bangalore, Chennai, Patna, Raipur, Ranchi, Bhubaneswar and Kolkata.
Share it on Social Media: