Founder Speaks: China Box
Chinese cuisine is loved by almost everyone and is a widely accepted in our country. They are available in various forms like the favorite fast food joints or the warm ambient dine in. The present situation is grave as the world is locked in their homes and life has come to a standstill.  Social distancing has caused a catastrophic damage to most of the industries. Cloud kitchens are a unique concept for those who wish to invest into the Food and Beverage industry with low investment and risk factor. During the trying epidemic times, this could prove to be advantageous. With the lockdown slowly relaxing, and life resuming track, cloud kitchens will be the new normal. With having no actual space for the customers it helps keep a track on the spread of the disease, while at the same time, serving the customers. China Box has established itself in the realm of cloud kitchens and lip smacking Chinese cuisine. In a conversation with the founder – Mr. Rohit Tandon, we attempt to uncover the factors behind this unique concept.
How has been the journey so far with China box? What was the idea behind it? 
The journey so far has been very successful. China Box was conceptualized after the growing need of cloud kitchens and future concepts of food. Being part of Hospitality for over 20 years created an immense experience in identifying the future fields. As more and more industries are opting for the digital way, I decided to implement the same in the food industry. It is also a very innovative way to start a business with low capital investment and risks.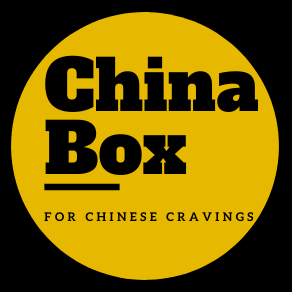 Menu
Our menu boasts of Urban Pan Asian food. You are bound to encounter lots of color and lots of zing which will tantalize your taste buds. There is a long range of dishes to choose from, carefully curated to satiate your cravings. There are varieties of vegetarian and non –vegetarian dishes which makes it all inclusive.  China Box is all about colors and freshness.
Ambiance
As of now we deal majorly into Cloud Kitchens. We ensure quality food reaches our customers doorstep while it is still piping hot.
Food Served
We serve delectable Pan Asian Fast Food. We serve non- vegetarian and vegetarian dishes, which are available in a number of delicious options. We have delicacies ranging from soups, appetizers to main course which is like a one stop solution for all your Chinese hunger pangs.
   You must have started with a certain investment. How challenging was it for both of you?
Beauty of cloud kitchens is the concept of minimal investment and lower risk. My knowledge in the hospitality made it very easy to plan the concept and financials are easily achievable as compare to any other F&B services.
What made you start a brand in Chinese Cuisine?
Chinese Cuisine is preferred and wildly accepted in India and almost a secondary meal for any household. The cuisine is not challenging, and the operation cost is much lower than any other cuisine.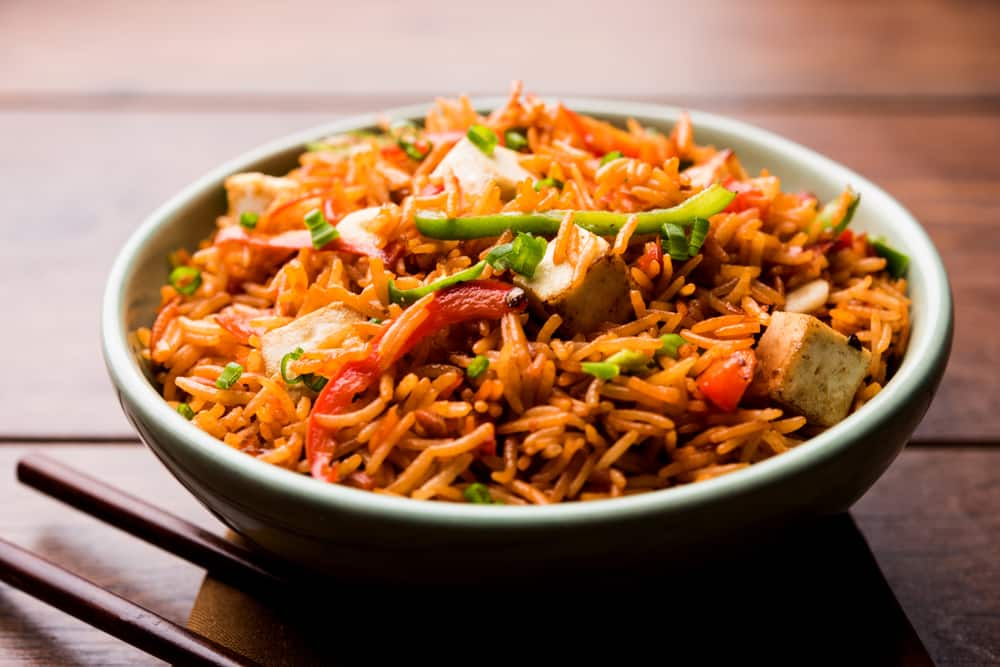 Why did you start a cloud kitchen instead of a full-fledged restaurant?
It is unfortunate but in these times of corona, cloud kitchens are a boon. Online shopping, webinars, and work from home are the future.  We all are made to rethink about the future of social gatherings and places. Cloud kitchens are offering an alternative and we are already well versed and settled in the system.
How is Momo box different from China box and why was it started?
Cloud Kitchens gives us an opportunity to expand our horizons and create multiple brands from a single unit. This helps in increasing your stakes in market shares. Momo Box is an allied branch and represents a Tibetan touch and stand on its own. It focuses on the demand and love for momos and to ensure hygienic and best quality versatile momoms for all momo lovers.
How many stores are you operating currently?
We are currently operating at two locations. One is located in Gurgaon and the other is located in Vasant Kunj. We are in the process of expansion and there are ongoing discussions for at least four more outlets.
What Does it Take to Make a Mark in the F&B Industry?
The Food and Beverage is a much sought after discipline but it is easier said than done to sustain. The industry is filled with cut-throat competition with new concepts emerging daily. The only key to success is Dedication, Ability to Adapt and Happy Customers.
How to Decide the Location and Format Based on the Target Audience?
Our Experience played a vital role in this aspect and we used multiple tools and 3 party services to ensure the best location. The location has to be accessible to customers and in a prime location to enable customer influx.
On Franchising China box and the future plans?
We are expanding and looking to cover lot of Tier 1 and Tier 2 cities. Our product and execution are controlled by us and that gives a relief to our partners. The success of our brand and the trust acquired via our customers are a big motivation to expand further.
 Benefits of operating from a Cloud Kitchens and its future?
It gives you the benefit to operate multiple brands and the costs of operations are less as compare to any other F&B sectors.  It will be one of biggest F&B sector in the near future. It was 3 billon USD dollar worth business before the epidemic and projections shows that it will double up soon.
How has been your franchising journey?
The journey has been smooth so far as we completely rely on processes and system. We are aware how to execute the plan for franchise and adhere to it which makes the entire process facile.
Next regions and areas that are part of your Franchise expansion plan? You can also mention if you plan to venture into the International markets
We intend to expand across Delhi NCR, North India in this year and Moving in TIER 2 following years. We wish to create a loyal customer base pan India and delivery quality and delicious food.
   How do you manage a Franchisor-Franchisee Relationship?
We control major part of communication through mails and process and it makes the journey easy for both parties. It is like going through a written plan and everyone needs to follow it. Transparent communication and, mutual understanding is the key to success.
How do you maintain the food standards and consistency across all your outlets?
We put in a lot of efforts in order to ensure that the quality is maintained. We begin with training of the staff with the designated equipment's and design of operation.  We standardize the vendors and share the same negotiated competitive pricing with franchise. We also provide recipe made pre-packed gravies used in cuisines on all sites to ensure same taste. All the ingredients and preparations are fresh and hygienic is paramount.
Share it on Social Media: