How Does Bad Credit Impact Your Ability to Buy a Franchise
India is a developing economy, and the government has recognised the value of franchises in terms of innovative solutions to real-world issues and employment creation. The franchisee may produce a lot of positive outcomes for you, but it also takes a significant investment. We'll start by learning about the franchise and practising operations.
If a company wishes to expand its geographical reach or market share at a minimal cost, it might franchise its product and brand name. A business owner (franchisor) authorises a third party to run a business unit or provide goods and/or services under the franchisor's brand and system (franchisee). We should be prepared to make a significant financial commitment in order to purchase a franchise.
To get a franchise, a minimum investment of 20 lakhs is required, with the franchisor offering marketing help. In addition, to set up your product inventory, you'll need 1000 square feet of floor space in a high-traffic location. Why should we consider buying a franchise? Is that of much use? So, in a mature, well-designed, and managed franchise system, there will usually be a proven mechanism to offer you the franchise's experience, as well as the information you need to operate the business according to the franchisor's brand standards.
Great franchisors have well-designed initial and ongoing training to provide you with knowledge. However, not every franchisor has a tried-and-true idea and system, an experienced management team, or the capacity to give you the training and support that a tried-and-true system would provide. A business may help you earn an unlimited quantity of money in a shorter period of time if you work hard enough. India is one of the most significant commercial and economic centres in South Asia today, with a plethora of international corporations rushing to the country to take advantage of various franchise opportunities.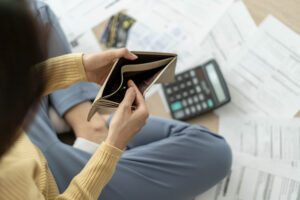 Franchises let businesses grow their footprint in India while also contributing to the country's economic development by creating jobs.
Many sources can give a loan for the long term since franchises demand a large initial investment and also set capital after a certain period as a maintenance charge, but if you have terrible credit, this notion will not work in your favour. It's possible that you'll have to pay a higher interest rate.
A bank may be willing to lend you the money you need to start your franchise, but you may be charged a higher interest rate. In this case, you'll have to pay bigger monthly instalments. As you research the franchise opportunity, consider your estimated monthly expenditures and revenues.
Despite the higher interest rate and monthly payments, the investment might pay off over time. If you have terrible credit, calculate the costs of getting started as well as how fast you plan to generate money to ensure you can afford your monthly payments. To estimate this, get a feel of what's going on in your target market and chat with other franchisees who have recently acquired the same franchise.
So, if the conclusion drawn from the essay is correct, bad credit will impact your ability to own a franchise, which requires ongoing upkeep and initial investment.
Share it on Social Media: