How to Start a Fashion Retail Store in India
Expanding global markets, increased smartphone penetration, social media influence and emerging disposable income of the middle-class have led to advancements in retail as well as the fashion industry. In the Indian fashion retail industry particularly, the consumers are now surprisingly gravitating towards Indian ethnic wear as much as they have loved western fashion over the years. All of these factors sum up and create a facilitating environment for all types of fashion retail businesses to grow. If you are planning to start your own fashion retail business in India – whether a shoe brand or maternity wear, now is the right time to get started. 
Before we begin and explain the prerequisites that are required to start a fashion retail business, let's take a synopsis of the Indian fashion industry.
An Overview of the Indian Fashion Industry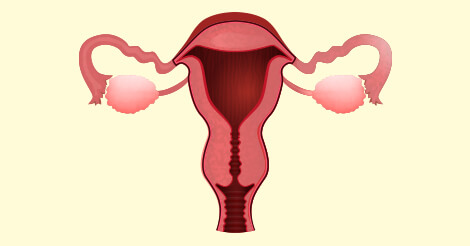 The steady growth of the Indian economy and the increasing population of gold collar workers has expedited the development of the Indian fashion industry. These gold collar workers – who are essentially the highly-paid Millennial professionals – like to splurge on fashion to look as well as feel good. As a result, there is an increased demand for clothes and other fashion items in the Indian market from Indie as well as international brands. 
According to a recent study, the Indian apparel market alone will be worth $59.3 billion by 2022. This growth and progression will not only make the Indian market the sixth-largest in the world but also make it comparable to the reputable fashion markets in the United Kingdom ($65 billion) and Germany ($63.1 billion). 
If you intend to venture into the promising retail or fashion industry, starting your fashion brand or store could prove to be an excellent proposition. The start-up sector in India is already on the rise and, with the right knowledge of the fashion industry and entrepreneurial skills, you could start your fashion retail store too. 
To start your own successful retail business in India in this highly competitive market, you must start by creating an efficient business plan. Here are the requirements to formulate an efficient fashion retail business plan:
How to Start a Fashion Retail Store in India from Scratch 
Your passion for entrepreneurship and fashion could help you create a successful business model from scratch. Although formal education in either of these fields would be an added advantage, it is not mandatory if you hold product knowledge or prior work experience. Before proceeding and taking any step in haste, ensure you do ample research and brainstorming. Here are the following elements you should get started with:
Define your niche
Skim through the varied demographics and socio-economic groups present in India and select your target market. Once your target group is defined, you can go ahead and focus on creating a business mission as well as develop the product range. Brainstorming on these factors will help you create a niche and make you stand out from your competitors. In other words, whether you are a designer or a businessman, ensure you have a great sense of design innovation.
Investment avenues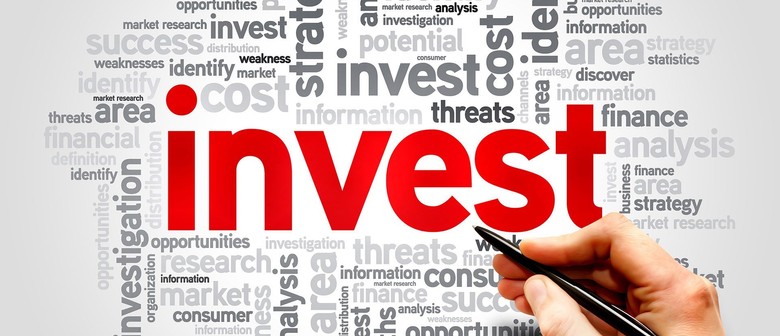 You do not require a master's degree in business management to understand that every business requires investment. Whether you are a fashion designer selling your exclusive designs or a businessman dealing with fast-fashion, you need money to start and run your business. As per your niche, target market, product offering and the scale of your business, you can finalize the investment required. If you do not have sufficient funds, you could seek a loan or contact a venture capitalist or an investor.
Choose the location wisely

The wrong location could tank even the most promising businesses. So, follow the oldest golden rule in the book: location, location, location. Take your time while scouting for locations and pick the one that's suitable and accessible for your target group. For example, if you are planning to sell luxury merchandise, you should select a store location in a high-street or luxury mall, instead of a small neighborhood market. Of course, you must keep factors such as the presence of competitors, costs and visibility of the location in mind too.
Legal Formalities
There is more to naming and registering a business. Before starting your business, you're also required to do the necessary paperwork and fulfill legal formalities. Although you could also take the help of a professional, here is a list of necessary licenses and documents required:
Import Export Code (IEC) – if you import or export your merchandise

Permanent Account Number (PAN)

Taxation Account Number (TAN)

Value-Added Tax (VAT) license

Goods and Services Tax (GST) number

Shop and Establishment License

Professional Tax Registration

Employees' Provident Fund or Employees' Insurance (ESIC)
Inventory Management
The whole purpose of a retail business is to sell its inventory and earn a profit. So, as a business owner, you must use a Retail Management Software to keep track of your inventory. As a rule of thumb, at any given moment, you should be able to find out the following factors:
The number of units you have in stock

Which items need to be replenished

Is inventory sufficient

Which are the best- and the worst-selling items

Is warehouse well-managed
Marketing
Even the most promising, well-established business could tank in the absence of sufficient marketing. As a new business owner, once your business plan is ready, rule out the channels for branding and promotion of your business. These activities will help create brand awareness among your target market. You could promote your business through TV ads, social media promotions and other channels that your target market accesses the most.
Some more factors to keep in mind
Apart from the above-mentioned elements, here are some more crucial factors that could make or mar a new business:
Ambiance and infrastructure

Pricing of your products

Selection of vendors for raw materials and machinery

Human resources
Other Ways to Start Your Fashion Retail Business
Apart from opening a traditional brick-and-mortar store, there are two more ways to start a fashion retail business in India. Have a look: 
Online Fashion Retail Store
Online shopping is gaining more popularity by the day but experts consider it as costly as setting up a physical store. So, choose this way only if you could fund setting up and promoting your web domain. You could also consider selling on an existing platform but it does not guarantee increased sales. 
This is an excellent way to start your own low-risk business even if you are not experienced. But, this model is not suited for creative businesses as the product line is decided by the franchisor. Experts suggest choosing this retail model for fashion merchandise only if you do not have a unique product to offer. 
Although both of the above options are excellent for selling your merchandise, they are not suitable for entrepreneurs with creative minds who want full authority over the sale of their merchandise. So, make sure you compare the pros and cons of all three options before finalizing while the mode of selling is best suited for your business.
The fashion industry is a highly dynamic and fast-paced globally, not just in India. To become a successful fashion entrepreneur, you should be flexible and adjust as per the evolving taste of your target group. The opportunities in the fashion industry are tremendous, but it exists only for those who can visualize the future and reinvent themselves in order to overcome the challenges. Starting a fashion business is no easy feat but with persistence and hard work, it could be a highly profitable all-encompassing experience. To know more about fashion retail franchise business opportunities in India, please get in touch with us.
Share it on Social Media: