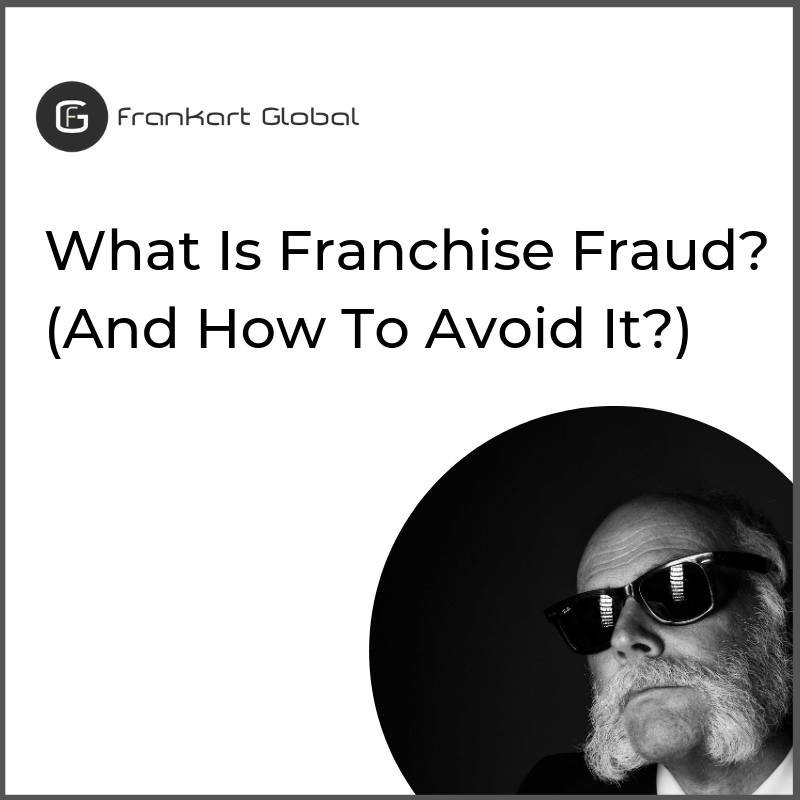 What Is Franchise Fraud? (And How To Avoid It?)
It's never been a better time to enter the Indian franchise industry.
According to a report by KPMG and Franchise Association of India, as of 2018, the market size of the Indian franchise industry was $50.4 and is estimated to grow up to $150 billion in the next 5 years.
What lures a majority of potential franchise investors is the well-established business model which has a lower failure rate as compared to starting a business from scratch. Having first entered the market in the 1990s, the franchise model business has grown rapidly over the last three decades and attracted some of the most well-known global brands as well. The other important reason that has resulted in the increasing popularity of franchise businesses in India is the growing economy, strong demand and rising disposable incomes. The increasing exposure to global lifestyles and cultures has further bolstered the industry.
However, like any other business, the franchise industry has also been prone to frauds and several conmen have tried to take advantage of investors. In most cases, fraudsters use the lack of information amongst the business owners as a tool to dupe them. In March 2018, for instance, several fake websites cropped up on Google running ads claiming to assist people in starting an Amul franchise outlet. These websites sent out fake letters and forms to unsuspecting clients before Amul India sent a cease and desist order to Google and stopped the spread of misinformation. Similarly, a few retailers were tricked into paying for non-existent Mi Stores complete with forged documents and fake signatures this February this year. Once this was revealed, Xiaomi India's Managing Director sent out a tweet telling the public know about the situation.
Although such instances are alarming and may act as a deterrent for potential investors and franchise owners, it is important to note that equipped with the right knowledge and information, the risk of franchise fraud can be completely eliminated. Let us look at how potential franchise investors can detect franchise fraud and how they can prevent being a victim of the same:
What is Franchise Fraud?
To put it simply, any type of misrepresentation or illegal sales practice on the part of the franchisor can be deemed as franchise fraud. Franchise fraud can occur in a number of ways.
Misrepresenting how much money a franchise will make

: This is one of the most commonly-used strategies adopted by scammers. Usually, new franchisors quote an unrealistically high amount to attract as many investors as possible.

Lying about the number of existing franchises

: Another common fraudulent practice, franchisors lie about the number of existing franchises to establish credibility and trust.

Cost of building a new franchise

: Franchisors may misquote the amount of money it takes to build a franchise. For instance, they may add undisclosed amounts to the initial set-up costs or inflate them beforehand.

False information about the product

: Franchisors may even lie about the features and quality of their products resulting in customer complaints and issues for franchise owners.
One of the most prominent real-world instances that serve as a warning to potential investors is the Nirval Modi scandal. Over 2 dozen firms and 18 businessmen were on the receiving end of Nirav Nodi and Mehul Choksi's jewellery brand franchise fraud between 2013 and 2017. There are several such high-profile cases of franchise fraud all over the world.
If you have been also been a victim of franchise fraud, get your franchise agreement scrutinised by a lawyer to understand the legal recourse you can take. Again, ideally, you should be able to recover the total investment and also be able to claim punitive damages. However, prevention is the best cure in this case and you should gather enough information about the franchisor before signing on the agreement.
How to identify a potential franchise fraud?
When you are scouting information regarding your franchisor, you may come across several red flags that should not be ignored. There are many tell-tale signs of a potential scam that you should look out for:
Zero trading history

: A phoney franchise will have zero or minimal trading history whatsoever. When you start short-listing franchises that you are interested in, make sure you check the company's filings and past trading details.

No physical location

: A franchisor that doesn't enlist a physical address or provide the address to its headquarters is not a good sign.  Remember, creating a legitimate-looking website is a piece of cake so does not be swayed by a swanky website.

Missing trademark

: A legitimate franchisor will have a trademarked company name, brand name, and logo. If there isn't one, be wary.

Insufficient details

: Franchisors are required to disclose their financials and other details to their franchise partners by law in several countries. If you think they are hesitating to do so or giving you insufficient information to prove that they are a lawful company, do not rush into signing an agreement.

Bad reviews

: One of the most important steps that you should follow when planning to buy a franchise is to look up what other franchise owners have to say. If you see that they speak ill of the company or the financial model, it may not be a wise idea to invest.

Complicated contracts

: If the agreement that you receive has extremely complex or confusing clauses, seek the advice of a lawyer to ensure that you are not being led to signing a predatory agreement.

Low royalty fees

: One of the ways a franchisor makes money is by levying royalty fees on the franchises. If someone promises you a marginally low or negligent royalty fee, it should be a cause for concern and verify the company's business model before investing.

Persistent franchisors

: If the franchisors seem to be in a bit of rush to get you to sign the dotted line, it is best to approach the situation with caution. Any authentic franchisor will first build trust, satisfy all your queries and then discuss a long-term partnership.

Low advertising fees

: One of the important steps in setting up a franchise is advertising and the franchisor is usually responsible for this. Usually, they also let franchisees know the advertising budget beforehand. If this seems too low, make sure you discuss your concerns with them.
How to protect yourself from becoming a victim to franchise fraud?
Knowing what to look out for and what information to seek is the first step in protecting yourself against franchise fraud. Apart from being aware of the various ways a franchisor can try to commit fraud, you must also know how to go about verifying the claims a franchisor makes. Here are a few steps that you can take to prevent falling prey to franchise fraud:
STEP 1: Research, Research, Research
Before making any big-ticket investment, you need to find out everything you can about the franchisor. This means conducting comprehensive research of all publically-available information and talking to relevant stakeholders. This usually entails scouring the web for details about the company like when it was established, how much revenue it generates and what is its franchise model. It may be a good idea to enlist the help of a franchise consultant who can do the heavy lifting for you.  
STEP 2: Take it Offline
Apart from online research, you should also ensure that the company has a physical presence and isn't a shell corporation with a dummy website.  Visit the franchisor's head office to get all of your questions answered and understand what is expected of you. If you get the sense that the franchisor is trying to rush you into investing, be wary. It is also crucial that you visit existing franchises and have an honest discussion with existing owners to verify the claims the franchisor is making.
STEP 3: Attend Meetings and Events
Most franchisors organize events for potential buyers that you must attend to further understand the company's business model, royalty fees, capital required and the level of support and training it provides.
STEP 4: Analyze the Contract and FDD
Proving the legitimacy of the franchisor is only the first step. Even after you have decided on your business partner, don't hand them over your money right away. Spend sufficient time in analysing the agreement and franchise disclosure documents (FDD). The agreement may have some convoluted clauses that may be used against you in the future. Seek the help of an experienced business or franchise lawyer to clarify any doubts you may have. Franchisors are required to disclose their financials and any other details deemed important in the FDD; so, make sure you thoroughly go through the same.
STEP 5: Verify all the Details
Once you receive the FDD and the agreement, you have 14 days to verify the information presented in the document. Use this time wisely to go over the fine print and make sure everything is in order. If the franchisor asks you to forego this period, be very cautious. You should be able to substantiate everything the franchisor claims. If you doubt the authenticity even the slightest bit, make sure you get your queries answered before signing the agreement. You can hire an independent third-party consultant or franchise solutions provider to confirm whether the company has been truthful in its proposal
Only after you find that the franchisor has passed all your benchmarks, go ahead with establishing your own franchise. Do not get swayed by lofty promises or sky-high returns and ignore the red flags in the process. In order to verify the franchisors' claims, do your own independent research by reaching out to the right consultants and lawyers. Not only do you have to ensure that your agreement is in order, but it is also important to verify that the franchisor is able to corroborate all their claims. Remember, if it sounds too good to be true, it probably is.
Share it on Social Media: