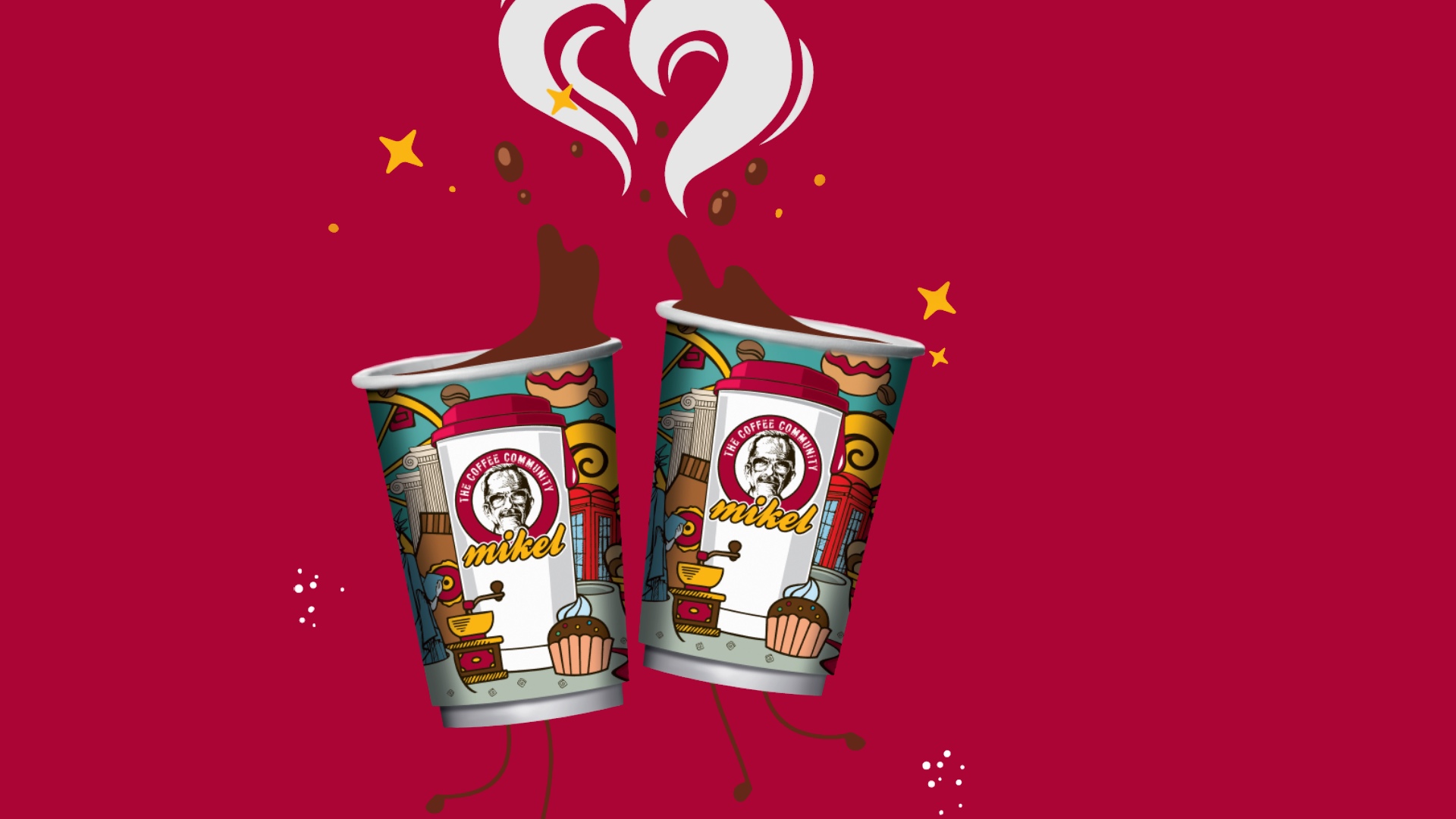 Mikel Coffee Company: a Coffee that the Old Gods praise.
The year was 2008. In the peaceful city of Larissa, people comfortably went about their businesses. As far as an average onlooker was concerned, it was business as usual. And yet, the serene, mild Greek weather was in stark contrast with the storm raging within a man who was about to change the Greek coffee market.
Eleftherios Kyriakakis had always been a man with a vision, and the skills required to turn them into reality. Starting in the earlier 21st century, Mr. Kyriakakis had set out to create a conglomerate in the F&B industry. After setting up a string of multiple businesses including cafés, bars, and restaurants, he eventually settled upon coffee. And not just any coffee.
In the overly saturated Greek café market, local cafes found, to their dismay, that their ever-decreasing standards were not able to provide specialty coffee lovers with what they required. The inadequate quality of coffee, coupled with the customer's requirement to fuel their daily needs set up the foundation for the birth, and subsequent rise of the Mikel Coffee Company. A high-quality branded coffee chain that would take the city of Larissa in Greece by storm in 2008. This revolutionary step in the local café industry was christened Mikel. Pretty soon, Mikel began acquiring a large fanbase, creating permanent customers, and expanding out in an ever-increasing number of stores.
The USP of Mikel, frankly speaking, is its coffee. A premium, second-to-none coffee, instills a supreme sense of faith in its brand image. And maybe, just maybe, it is knowledge, entering life through a new medium. That is also the MIKEL acronym and motto. "Maybe Its Knowledge Entering Life", or MIKEL.
Here is a timeline of the Mikel Coffee Company
2008: The first Mikel store opens in Larissa, Greece.
2010: Establishment of Georgia Fresh Flavours.
2011: Establishment of Mikel Coffee Company S.A.
2012: Creation of Mikel Franchise network with 10 franchise stores.
2013: Mikel stores reach 60. The first store in Athens.
2014: 100 Mikel stores all over Greece.
2015: London base established for international development.
2016: Mikel enters the United Arab Emirates market.
2017: Master Franchise agreement in Cyprus, 15 branches.
2018: Outlets in London, Australia, and the USA.
2019: 240 stores worldwide.
2020: 275 stores worldwide, with new openings in Romania, KSA, Turkey, North Macedonia, the UK, and Kuwait.
2021: India beckons.
Mikel began franchising in late 2011, officially expanding to cover cities across the nation of Greece. Beginning with Volos, the expansion gradually took the Mikel name throughout Greece. In 2015, it set foot towards global expansion, beginning with Cyprus and the United Arab Emirates. Today, the numbers speak for themselves. In March, August, and September 2018, Mikel opened outlets in the UK, Australia, and the USA, respectively. As of 2021, Mikel Coffee Company has over 225 stores in Greece and 50 more international outlets across 13 countries throughout the globe.
In 2020, Mikel actively stepped into the second-largest franchise market in the world, India. Continuing its development and expansion juggernaut, Mikel is on the lookout for new Master/Area/Outlet franchise partners. The only prerequisite for being a Mikel franchisor is the capability to be true to the Mikel code and spreading its values and philosophy around the world.
Franchise Model: FOFO
Area Required: 250-7000 sq. ft
Area for Expansion: PAN India
Payback period: 18 months
Royalties: 5% of the Monthly Revenue paid to the Franchisor
Other current payments: 2% of Annual Revenue for Marketing Purposes at the Franchisees disposal
Initial Investment: INR 75 Lac for a Normal Franchisee
INR 2 Crore for an Area Franchisee
INR 6.5 Crore for a Master Franchise
It would be unwise to claim that Mikel is the first of its kind. It is, however, not an overstatement that it surely has the potential to be among the best. With the inception of Mikel, the market is set to discover a premium, top-of-the-line Coffee Shop Franchise in India, which does not shy away from approaching its customer base with gusto.
Share it on Social Media: