6 Important Learnings from Franchise Failure
Franchise Failure is considered the stepping stone to success. However, to achieve success, you do not have to experience failure first hand; even learning from the mistakes of others can prove to be helpful. When it comes to failure in business, it not only makes you lose your money but makes a big dent in your confidence too. Although franchising is considered safer than startups with lesser chances of failure, they also tend to tank. 
At times, lack of training from the franchisor or approval of the wrong location could lead to such failures, and at other times, loopholes in supply chain or insufficient marketing programs could drive it. Regardless of the reason behind the collapse of the franchise, you can take lessons and avoid making such mistakes when choosing or running your franchise.
You cannot always rely on your instincts.
Business is not guesswork. Whether you choose to start your own company or buy a franchise, you must understand that business involves thorough research. Apart from looking up on the internet, ensure you talk to your peers, take expert advice, meet the franchisors, consult with existing franchisees, and do any other type of research that would provide more tactful clarity. As a franchise business owner, you should not let your emotions come in the way decision making. 
You cannot survive without working Capital.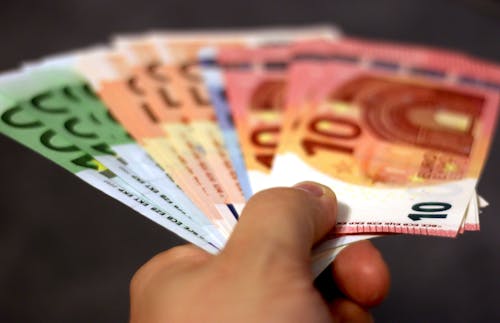 You might assume that paying initial money and fee will have you sorted, but that's seldom the truth. Just like any other business proposition, franchising requires you to be patient before you start earning from your business. During the initial few years, you might have to use your own money to survive or reinvest in your business to boost its growth. Before investing in a new franchise, consult an expert as well as existing franchisees to find out the amount you'd require.
Seek guidance, even if you are not a beginner.
The franchisee and franchisor need to have a healthy relationship. It would be best if you did not consider the franchisor your business partner but as a mentor or guide who has managed to create a profitable business. Maintaining a good relationship with the franchisor and seeking their guidance has many benefits. By doing so, you not only become a part of a successful brand but also learn the tricks of the trade. It will also give a chance for the franchisor to figure out the issues with your outlet and eliminate them before they start impacting your profits.
Nothing can redeem a lousy location
.
Location is the prime factor that can affect the success of any real business. Whether you open a restaurant or a salon, ensure you pick an area that's convenient and visible enough for your target market. The cost of location – either leased or rented or acquired – comprises a significant part of your investment. Hence, make this choice wisely. You can change your staff or even machinery but changing your location means starting a new outlet from scratch, which costs a lot of money. Most franchisors provide location assistance; make sure you take advantage of that. 
You are not the boss
.
Yes, you are the boss of your staff. No, you are not the ultimate boss of the business you are running. A lot of franchises fail because individuals start them with the desire to be their boss or to run the business their way. This attitude often does not go well with the franchisors, and they get compelled to make decisions such as revoking your outlet. So, if you want your franchisor to be a success, follow the set of rules as told by the franchisor and ensure every step of SOP is followed diligently. 
You have to be actively involved
.
If you think buying a franchise, setting it up, and hiring the staff will automatically make your outlet a success, you're wrong. Your franchise business will work as much as you do. To gain profits from your franchise, you must be involved in every day to day activity of your franchise. To get started, ensure your staff, and you take part in the training provided by the franchisor. Apart from that, follow the set operations plan, seek assistance from the franchisor, and offer the best customer service possible.It is one learning learnt from franchise failure.
Usually, businesses – including franchised ones – tend to fail when there is a lack of capital or necessary skills. While at times, there are factors that the franchisee could control, other times, they can do only so much to make the outlet work. Understanding the most common reasons why franchises fail and learning lessons from their failure could be life-changing for you. If you are planning to buy a new franchise or already own one, you must keep these lessons in mind, and you are sure to taste success. To venture into the advantageous Franchise industry in India, send us a query right here. 
Share it on Social Media: