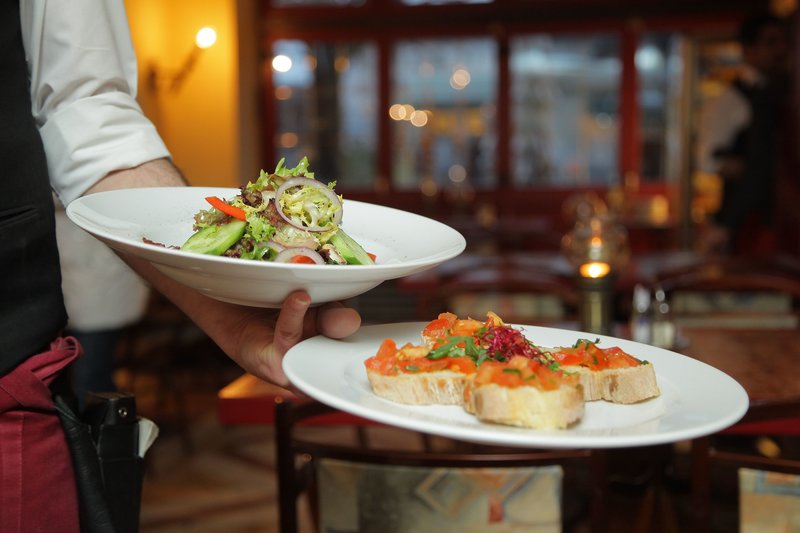 6 New and Exciting Restaurant Franchise Business Opportunities in India
India is the fastest-growing economy in the world. In fact, it has been predicted that by 2025, India will become the fifth-largest consumer market in the world, replacing the United Kingdom. As a result, the Indian food and beverages (F&B) Franchise is expected to reap significant benefits of this growth as it is one of the biggest consumption categories. Thus, for anyone interested in launching their entrepreneurial venture, restaurants are a relatively safer and simpler industry to set foot in as they come with a better chance of success. 
If you have already decided that starting a restaurant business is your calling, then now is the best time to act upon it. However, if the risks associated with the failure of your restaurant venture or you have minimal to no business experience has you worried, then buying a restaurant franchise is the ideal option for you. Investing a franchise business opportunity can not only help you reduce the risk of failure but also the pave way for the crucial support and knowledge required to survive in the industry.
Restaurant Franchise Business Opportunities in India
The Beer Cafe
Taco Bell
The Salad Story
Kake Di Hatti
Subway
KFC
Here are the details of the restaurant franchises that you can consider investing in:
Operating since: 2012
Number of outlets in India: 40+ (approximately)
Space required: 1000 sq. ft. (approximately)
Investment required: INR 1-1.5 crore (approximately)
As India's largest and most awarded beer chain, The Beer Cafe offers a range of 50 different varieties of beer from 20 nations. The franchise brand was founded by Rahul Singh in 2012 and has successfully established a name and loyalty for itself among consumers, especially the millennials. The brand seeks to expand itself across the country and has also successfully launched its outlets in South Asian countries such as Singapore.
Operating since: 1962
Number of outlets in India: 35+ (approximately)
Space required: 1000-1200 sq. ft. (approximately)
Investment required: INR 3 crores (approximately)
America's largest Mexican fast-food restaurant chain, Taco Bell is an international household name with a presence in 17 countries. It has also successfully created a name for itself in India with outlets across 11 Indian cities and plans to expand at a much larger scale. Recently, the brand announced its plan to launch 600 new Taco Bell franchise stores in India over the next decade. In the long run, owning a Taco Bell franchise could make for an excellent investment, owing to its unique and exciting menu and the strong compatibility of Mexican spices with the Indian taste buds. 
The Salad Story Franchise
Operating since: 2018
Number of outlets in India: 10 (approximately)
Space required: 300-1000 sq. ft. (approximately)
Investment required: INR 30-60 lacs (approximately)
The Salad Story isn't just a healthy food restaurant; it's a reaction against the age-old stereotype that "eating healthy is boring." The objective is to let consumers know that one does not have to eat unhealthy just because they are eating out. The Salad Story provides a sustainable and delicious alternative to the widely available unhealthy junk food. It offers a wide range of salads, sandwiches, whole-food dishes, nourishing bowls and has both vegetarian and non-vegetarian options in these categories. As health concerns and awareness among the urban Indian population rise, a great future awaits the brand like The Salad Story.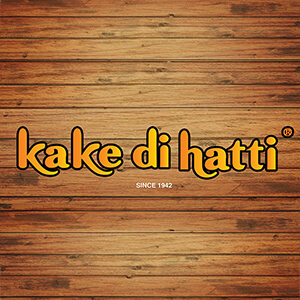 Operating since: 1942
Number of outlets in India: less than 10 (approximately)
Space required: 900-2000 sq. ft. (approximately)
Investment required: INR 30-60 lacs (approximately)
While not new, this is definitely one of the most exciting franchise opportunities in this list. Kake Di Hatti is an iconic north Indian restaurant founded in 1942 in Old Delhi. The restaurant has successfully established and maintained its reputation for over seven decades now and is currently being run by the fourth generation of the founder. The restaurant offers a wide variety of dishes on their menu consisting of some of their signature trademarked recipes. Mostly famous for their 27 different types of stuffed naans along with their award-winning kake dal makhani, Kake Di Hatti enjoys a wide and an extremely loyal set of consumers who understand that they won't find this level of quality and taste in any other North-Indian restaurant.
Check Out: Franchise Business Opportunities in India Under 20 Lakhs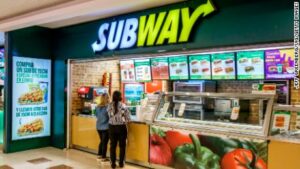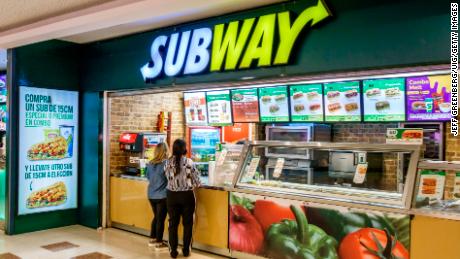 Operating since: 1965
Number of franchise outlets: 600+ (approximately)
Space required: 600-1000 sq. ft. (approximately)
Investment required: INR 54-90 lacs (approximately)
In a fast-food sector that is dominated by unhealthy junk food options, the fact Subway has established itself as a healthy go-to choice for its loyal customers is commendable. As one of the few QSR joints to provide healthy food options at an affordable price, Subway has amassed the loyalty of the more health-conscious consumers. 
While it offers a wide variety of salads and cookies, its core product remains the same famous submarine sandwiches that can be customised with various bread, sauces and fillings. The major chain has also recently added 'Loaded Signature Wraps' available in Multigrain and Spinach tortillas, for its Indian market. Having already established its dominance in the world, Subway has been expanding and succeeding in India as well.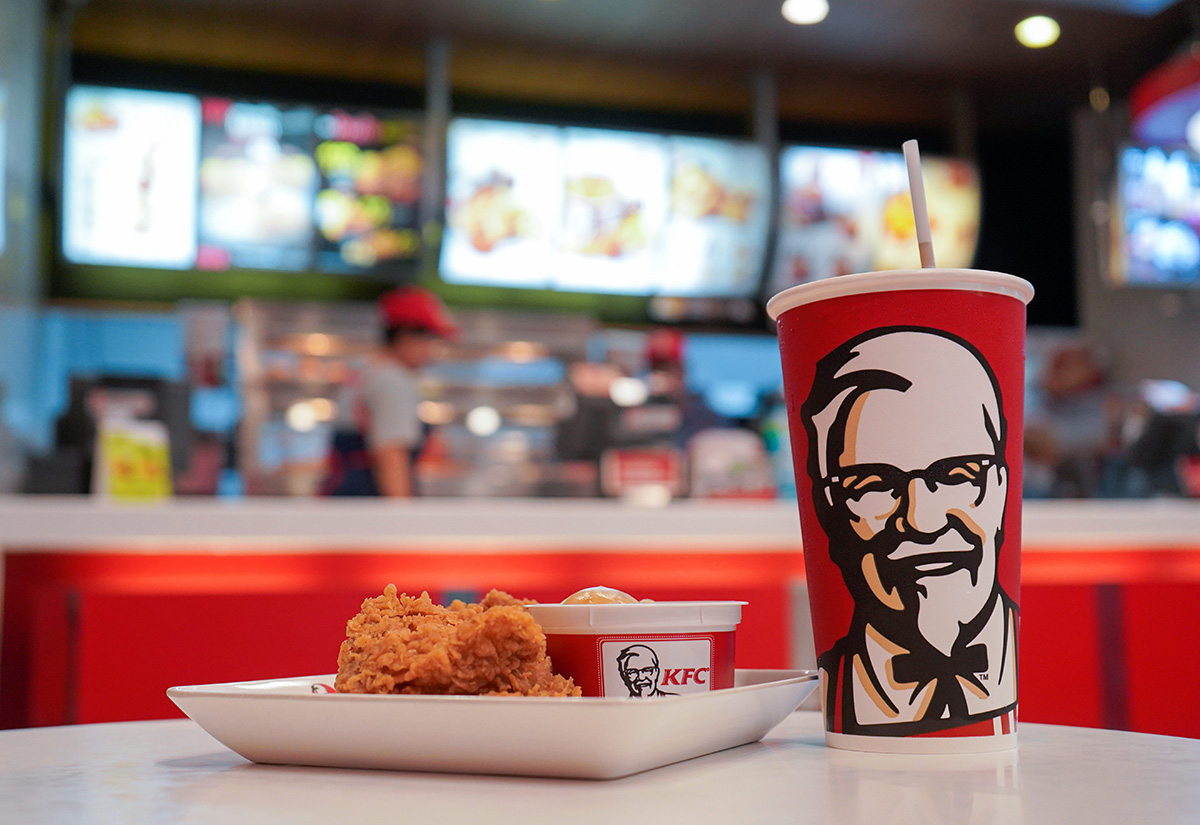 Operating since: 1952
Number of outlets in India: 400
Space Required: 600-1000 sq. ft. 
Investment Required: INR 1.5-2 crore
Again, while KFC isn't new, but it should definitely be considered while you are shortlisting the list of potential franchise businesses you can establish. KFC has had a compelling and inspirational journey. Colonel Harland Sanders founded the company at the age of 62. His humble beginnings and a life full of hardships did not deter him from setting up and working towards his entrepreneurial venture with his iconic fried chicken recipe. Over the past decades, KFC has successfully created and nurtured a global presence with almost 400 KFC stores in India. Owing to its diverse menu, the restaurant has become a household name and a favourite among children and adults alike. Purchasing a KFC franchise can be expensive but absolutely worthwhile if one can afford it. 
As our country leans towards greater economic heights and breaks new frontiers, it is a given that the F&B industry will be a major beneficiary of this growth. Thus, there can be no better time than now to invest in a restaurant business. If you want to start small, The Salad Story, Kake Di Hatti, Subway can be relatively more affordable but equally sustainable options to launch your own business. But, if you have the budget, there are ample options for you to set up a successful restaurant franchise in India. Fill the Investor Enquiry Form to let us know your interests and we will help you select the most suitable franchise as per your requirements. 
Share it on Social Media: