Tech-Based Lead Generation Techniques for your Franchise Outlet
Introduction
Lead generation is considered the lifeline of any business. Sure, existing and recurring customers are a blessing, but businesses always need new incoming leads. To boost sales, and to cut out the rivalry effectively. The efforts were undertaken to achieve this, from promotional newsletters and flyers to print and digital and television ad campaigns, all are run to boost sales and create new leads. Keeping in mind the massive amount of rival competition in the market, here are some techniques that might not be conventional, but can inevitably end up being productive.
1. Merging Online and Offline Marketing Tactics
It is an established consensus that customers who are comfortable with shopping conventionally, i.e., directly from stores and outlets, are hesitant to purchase things online. Similarly, a new customer base that has got accustomed to online shopping refrains from going out into the same brands' stores to make purchases.
Although it does not bear any significant losses in their respective domains, it would be an excellent boost for the brand in general if these audiences were to cross over their thresholds and venture to the other side as well.
One tried and tested formula for making this happen is that while the customers are in their preferred domain, they can be enticed with special deals, exclusive rewards, and promotional gifts to be claimed on the other side. For example, if you run a contest on social media, motivate the participants first to share it as much as possible. Upon announcement of results, the winners can go to a specific, or their nearest store to collect their prizes.
If you're holding an offline, store-based campaign, encourage the participants to spread the same via their social media accounts. As rewards, the winners can be offered limited-period hampers or discount coupons, which are redeemable only on the website or mobile app, thus boosting their usage.
Once the store customers get to use the online options, they will be bound to come back for more. Similarly, online customers who are often disappointed due to their favorite products being out of stock could simply check in their nearest stores.
Most importantly, the more people share this stuff, the higher will be other people's interest level piqued, thus generating new and fresh leads for your business.
2. Via Beacons
Near field communication (NFC) devices have quickly and comprehensively come into the market and made their mark. And so has other, similar devices that look to optimize the use of technology. Primarily among them is the use of beacons. Beacons are wireless sensory devices that communicate messages to users' phones in a particular vicinity via Bluetooth Low Energy (BLE) system. They come in different ranges, based on geography.
3. Usage of QR codes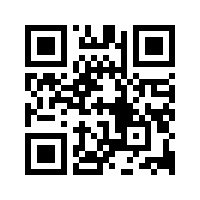 As is the case with beacons, the use of QR codes is another prime example of businesses adapting new resources and merging them with existing marketing strategies. As everyone is well versed with mobile phones in today's contemporary world, QR codes can be easily scanned by users due to its convenience.
Making it easy to create for marketers and convenient to use for customers, QR codes hold the ability to deliver highly efficient results and garner new leads into the business. On top of that, QR codes occupy virtually no space, as they can be printed onto small stickable sheets and stuck into places that catch the attention of potential customers.
A QR code can ideally be used to boost sales per se, considering the various options it gives to a user. For example, you can provide potential users with a guided map to your store via a geolocation code. Once they are into the store, QR codes on tags of products can offer them with origins and ingredients information. Finally, the payment for the purchase(s) can also be made via simply scanning another QR code at the billing counter.
But the real beauty of QR codes lies in the fact that they can be customized as per your requirements, even after they've been created and used. Dynamic QR codes enable you to change the campaign on which the code was working previously, without the tedious worry to remove and replace all those codes. Herein lies the importance that QR codes play in generating leads.
4. Various Social Media Techniques
Facebook
Facebook has been the pioneer of lead generation among all social media platforms, ever since it ventured onto the market. It all began with businesses using URLs and other links in their Facebook posts for advertising their products. After it garnered positive results, various marketing campaigns and contests started being organized. The main benefit was that the people reached through such campaigns were much more significant than offline campaigns, and the reach was 100% organic, i.e., real people.
This lead to Facebook finally launching their own plans, starting with Facebook Ads in 2017. The change in algorithm started favoring accounts that paid for advertising on the platform, leading to a significant shuffle in the scheme of plans that businesses used for generating their leads. With the inception of CTA buttons on pages that facilitate sales and inquiries, promotional campaigns that boost the reach of their posts to more people, and the all-new new Facebook Marketplace, Facebook has covered long grounds in lead generation, making it a very convenient tool.
Twitter
Although a specific audience of users prefers it, this distinction augurs well for generating business leads from Twitter. Keeping organic efforts through hashtags and contests aside, the Twitter Lead Generation Cards have given a massive boost to the purpose. Lead generation cards allow marketers to generate leads without having users leave the site itself. If they are interested, a user can have their details automated into the submission forms, thus becoming an instant lead.
LinkedIn
LinkedIn has always been more than just a social networking site, as it has been focused on businesses and contacts in the market itself. With an inclination towards creating B2B and B2C leads since its creation, LinkedIn has made a refined process ever since. The LinkedIn lead generation forms automatically fill themselves out directly after the potential lead clicks a CTA button, thus making the whole process very convenient.
Google PPC (Pay per click)
When all social media platforms are bent upon achieving excellent results for marketers in the field of lead generation, how is Google supposed to stay behind? The world's biggest search engine receives more than 4 billion clicks every day, and that gave birth to the ingenious pay-per-click click campaign. These are advertisements on search result pages, which generate leads based on the ads clicked. The overall effectiveness of a successful PPC campaign depends upon factors such as competent domain authority, choice of keywords, and target audience. If played well, a PPC campaign is more than able to generate great leads for your business.
 A case study:
Although this happened way back in October 2013, the Starbucks Tweet-a-Coffee campaign was a massive success, keeping in mind the lesser number of people active on twitter. What this ingenious scheme encouraged people to do was to simply use @tweetacoffee and a friend's username handle in a tweet. In return, the user mentioned was provided with a $5 gift card, redeemable at any Starbucks outlet. What was the catch? Well, to redeem it, the user simply had to create a Starbucks account and link it to Twitter. It resulted in more than thirty thousand tweets in a month, raking in a total sale of One hundred and Eighty Thousand dollars.
5. Video Campaigns
A picture speaks a thousand words. Going by the same maxim, a video speaks for a thousand pictures. Ideally, what a good video can do for your marketing campaign, a million words could not do, and therein lies the sheer beauty of a successful video campaign. Let us study a case in point for better understanding.
OLD SPICE: A Case Study
The Brand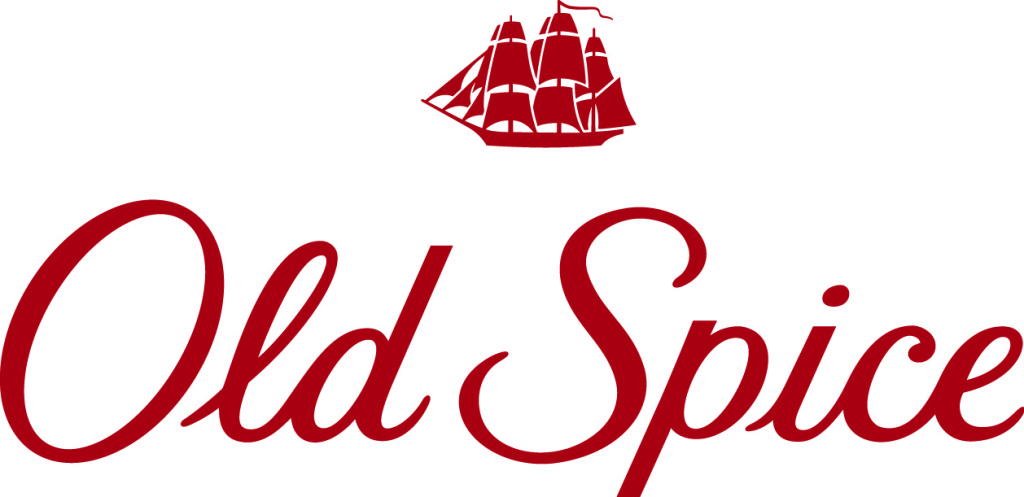 Today, Old Spice has become synonymous with being manly, revolving around its range of men's grooming products. However, not many people know the fact that the first product The Shulton Company (est.1934) made under the Old Spice banner was perfume for women. Not until a year later, in 1938, did the first Old Spice for men came out. The full range of men's products came out in 1990 after Messrs. Procter and Gamble acquired The Shulton Company.
The Problem
By the time Old Spice entered the market in 2003, the competition had grown, with new brands generating innovative campaigns. By the time 2006 came along, Old Spice was failing to maintain previous bars, let alone generate new revenues. In a desperate attempt to break even, the company called upon award-winning advertisers Wieden and Kennedy. They were also the original creators of Nike's iconic 'Just Do It' campaign. They were tasked with the twin challenges of relaunching the brand's history and targeting both segments of society simultaneously. Finally, they came up with a brilliant idea in the form of a video advertising campaign.
The Solution
Roping in NFL hotshot Isaiah Mustafa as the model, the company shot an ad titled "The Man Your Man Could Smell Like." This short, clear, and concise ad, which ran for 30 seconds, was launched on YouTube a few days before the NFL Super Bowl and was released for television the day after the match.
The Result
The video received more views on Day 1 than Barack Obama's victory speech had done. In total, it received more than 50 million views, making the commercial a runaway hit. The raging audience's attention on YouTube turned it viral over the internet within hours. So much so, that it became a phenomenon well before it hit the TV sets, generating great word of mouth.
Mustafa got tagged as the 'Old Spice Man,' and the success of the ad gave birth to a social media campaign boosting net sales and reputation. The ad went on to make Old Spice's YouTube channel the most-viewed sponsored channel. Furthermore, Old Spice body wash becoming the most sold body wash for men after the ad. Old Spice recorded a 300% increase in traffic on their website and doubled its revenues column for the month.
Conclusion
A successful lead generation campaign is not that difficult to obtain, provided the business keeps its eyes open and plays its cards at the opportune moment. Nothing lasts forever, however influential it might be. Ergo, coming up with new ideas and stratagem regularly is the only way to sustain in the long run.
Share it on Social Media: