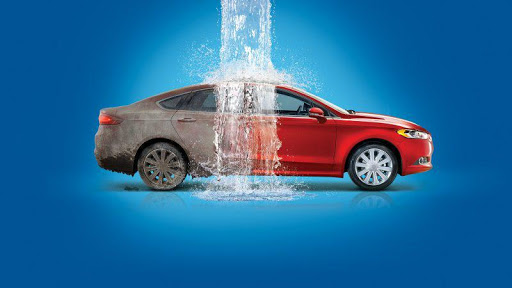 Top 5 Car Detailing Franchise in Delhi
Transportation is one of the greatest discoveries of man, and it acted as a catalyst to his continuous evolution. It is a quintessential for every human and is impossible to live without. There are different kinds of medium available out there as for the amount of money that we wish to spend. From two wheelers to cars and sports automobiles, human needs have evolved. Gone are the days when necessity took control but now the time calls for higher disposable incomes, and hence more opportunities to satiate the thrill for speed. Speed is not only the craze but also cars in particular are also a status symbol. It is become the way of life in metros and millenials mostly, but with it comes the perks of maintenance! We are already aware of the fast paced life of the modern era and the paucity of time that we all have. There is a great demand for enhanced services which saves time and the efforts of the owners. Car detailing franchise and washing or car spa franchise, are the talk of the town, is a one stop destination to pamper your priced procession. They are dedicated to solve all your problems when it comes to your beloved automobiles, if you are contemplating of investing into a franchise that is going to stay,
1. Cozi Cars
Franchise Model: FOFO
Area Required: 1500-2000 sq. ft.
Area for Expansion: PAN India
Min. Investment: INR 10 Lacs
Max. Investment: INR 15 Lacs
Royalty: 12%
Concept oriented centres are a craze in today's world, synonymous to the world of wheels.  Cozi Cars is a concept developed by liv India group, through which they provide doorstep and studio car detailing services in an eco- friendly manner aiming to offer the community a new definition of car care and detailing services. They aspire to make Mechanized Car Washing system as successful as ATMs are for the banks. Today mechanized car washing system is already a $5.97 billion business in US with more than 14,414 successful outlets and in India it is just at the threshold of picking up. With more and more consumers opting for it, this initiative is bound to be successful.  The brand also offers attractive opportunity of franchising with low start – up costs, overheads, Low cost materials. High Net Profits, Fastest system in the industry – 30 mins wash guaranteed. This makes it one of the best car detailing franchise in India, to invest in.
2. Autoz Spa
Franchise Model: FOFO
Area Required: 700 – 1000 sq. ft.
Area for Expansion: PAN India
Min. Investment: INR 5 Lacs
Royalty: NA
Autoz Spa is a highly reliable ISO 9001:2008 Certified car detailing centre. Being a Professional Spa for Cars, Autozspa is dedicated to protecting car's showroom finish and also being environment friendly for a brighter future through using a unique chemical-free, steam cleaning process making it one of the sought after car detailing franchise in Delhi. The brand is also a member of the IDA (International Detailing Association), and boasts of its authenticity.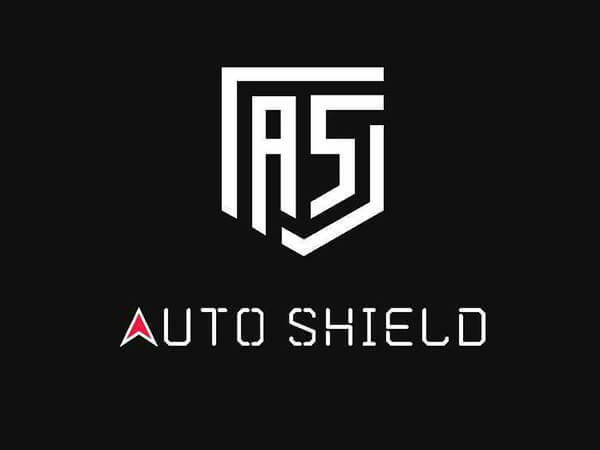 Franchise Model: FOFO
Area Required: 1500-2500 sq. ft.
Area for Expansion: PAN India
Min. Investment: INR 23 Lacs
Royalty: 0%
Auto Shield is an invention in order to redefine the car detailing industry. Started in Delhi in 2015, the concept took shape in a bid to revolutionize the idea of automotive detailing in the country following the principle of enhancing Protection,  improving Prevention, and boosting Performance . Auto Shield is a brand that has changed the way people think about automotive detailing and cleaning. It is a unique mechanized automotive detailing and cleaning concept where cars and superbikes gets pampered by the latest equipment and products that includes premium range of ceramic nano coating products, paint protection films, high pressure cleaning machines, spray extraction machines, high powered vacuum cleaners, steam cleaners and many more latest machines. The brand has currently five facilities in Delhi NCR of automotive cleaning and detailing units, allowing customers to get their vehicle cleaned without worrying about the quality at their convenience in a standardized manner. Auto Shield is dedicated to ensure excellent service to its customers in a pocket friendly manner. The brand has multiple USP, some of which consist of eco- friendly chemicals, guaranteed protection with immaculate precision, delivering everlasting results in car exterior and interior protection system, with stunning visual impact, protection against harsh weather conditions and day to day wear and tear, etc. One of the best car detailing franchise in Delhi.
4. Rapid Mobile Car Wash
Franchise Model: FOCO
Area Required: N.A
Area for Expansion: PAN India
Min. Investment: INR 6- 12Lacs
Royalty: 10%
With so many competitors out in the industry, RAPID CAR WASH is one of the distinguished and exclusive High Pressure car cleaning concepts Developed by Ekaansh Enterprises where car lovers and enthusiasts can get the car cleaning and other detailing services at their doorstep. This unique concept is a rage among the millenials and ensures no more waiting at any outlet /servicing centre. Now one can enjoy car washing facilities while being at the comfort of your home that too at your convenient time. As a RAPID MOBILE CAR WASH franchisee, you will get complete technical education of equipment's, full support for advertisement and Marketing, which makes it an exciting opportunity to grab. One of the best car washing franchise in delhi.
5. Sprayfield Technics
Franchise Model: FOCO
Area Required: 1000 sq. ft.
Area for Expansion: PAN India
Min. Investment: INR 7- 12Lacs
Royalty: N.A
There are many pioneers when the industries of automobiles are concerned but there is another allied sector which ensures optimum services and guaranteed returns. Sprayfield Tecnics is a Car Wash Consulting firm offering consultancy services to enable and design, build, operate and manage a fully equipped car wash and car detailing franchise service facility in India & Asia Pacific region. At SPRAYFIELD TECNICS, they design and offer semi- automatic car wash systems with a trusted franchise model that ensure maximum return on your car wash investment.
Share it on Social Media: