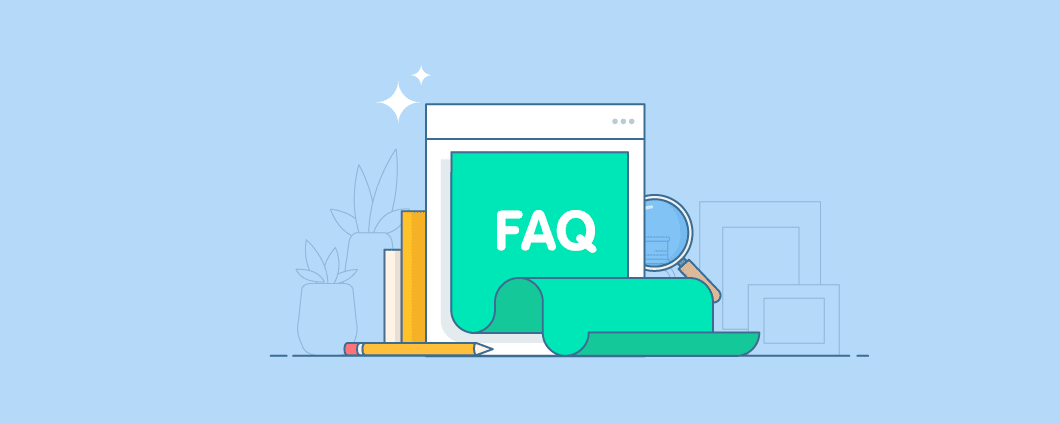 Your FAQs Answered: What You Need to Know about the Business of franchise in India
The business of franchising is booming across the globe as one of the most preferred business models. Although it's widely considered a low-risk and high-profit business model, it's highly encouraged that everyone does thorough research before choosing this route. If you are considering to buy a franchise, here are some facts that you must be well versed with. Along with helping you reach a decision, these answers to the most frequently asked franchise-related questions will help you understand this concept very well.
10 Most Commonly Franchise FAQs Answered
How do I Explore my Franchise Options?
Research is the number one keyword you need to focus on. This one-word answer is all you need to figure out which franchise is right. Once you have decided to own a franchise, you must begin your research right away. Since opening a franchise requires you to invest in a great deal of money and time, proper research will help you narrow down the choices, and facilitate better decision-making.
What are the Benefits of Owning a Franchise?
First and foremost, franchises are known for being more successful than independent businesses and start-ups. That's because they're based on a proven business model with proven success rate. Apart from this, owning a franchise also offers benefits such as brand recognition, brand value and set customer base. Owning a franchise also help you delve into the world of entrepreneurship while getting constant training and support from the franchisor. In essence, it not only gives you a chance to work within a system of a big brand name but also offers a chance to improve your entrepreneurial skills.

What are the Drawbacks of Being a Franchisee?
While franchising comes with its own set of incentives, it does have a few disadvantages as well. For example, it's not a suitable business model for creative people as it leaves a little scope for experiment; it's also not an ideal model if you want to be your own boss. As a franchisee, you are constantly expected to follow the set rules and regulations of the franchisor while meeting their standards. In terms of revenues, too, franchises are not only ones to receive the money from the business. They are obliged to pay a certain amount of royalty as well as other types of fee to the franchisor in exchange for using their business processes.
Which Factors Should I Keep in Mind when Choosing the Franchise?
Owing to the tight competition and a plethora of franchise options, anyone can get confused when selecting a franchise. However, experts recommend considers the following factors before making the final call.
Sales records
Market growth
Competition
Core values
Business model and functions
Earning potential
Brainstorm and figure out which industry is best suited for your aptitude, explore the list of prospective franchisors, read the above-mentioned data of these franchisors. This will help you streamline your list further and choose the best option for yourself.
How do I Find Out if Franchising is Right for Me?
While Business of Franchising is a viable way to get into entrepreneurship, it is not the best choice for everyone. Starting a franchise means following pre-set rules and business processes; which means, regardless of your experience, you cannot take the high road. So, before you invest in a franchise, brainstorm on the following questions:
Are you ready to take the responsibility of being a business owner?
Can you afford to spend the amount of investment required?
Can you look after the legal aspects?
Do you have the support to run a business on a daily basis?
Will you be able to enjoy it in the long run?
If you are confident about solving these problems along with many more like these while following the rules and regulations laid out by the franchisor, you must explore this path.
Should I Buy a Franchise or Start a New Business from Scratch?
Whether you should buy a startup or invest in your startup is dependent on various factors. Here is how we'd like you to think over it:
If you do not handle risk well, are comfortable with following orders and need pre-set rules to follow, you must consider franchising over starting your own business. However, if you have a unique idea, the dream of being your own boss and want to follow your passion on your own terms, starting your own business would bring you more satisfaction.
How Much Profit Do Franchise Owners Make?
Earning potentials and profitability differs widely from person to person and business to business. So, based on how you operate, which industry you are in, how effectively you keep costs under control, your profits will vary every time. Even though most franchisees expect to start earning big money right from the beginning, it's not always the case. They should rather keep their expectations realistic and consult the franchisor as well as existing franchisees to get better clarity about the profits.
Will the Franchisor Help me Finance in Business of Franchising?
Many franchisors offer financial assistance to their franchisees. They offer various financing programs that let franchisees borrow; for example, while some franchisors offer to loan the entire amount, others carry only partial loans. You could directly contact the representatives of the franchisor and find out whether they offer such options or not. Regardless of whether they offer the same or not, you could consult banks and your network for funding and choose the most economically viable option.
Do Franchisors Provide Training and Guidance?
Franchisors tend to support their franchisees in every way possible, including training, setup and other types of assistance. Most franchisors tend to provide initial training to their franchisees at the headquarters and then give follow-up training in real-time at their outlet too. More often than not, franchisors help hire and train the staff as well so that there's uniformity throughout the outlets.
What Points Should I Consider Before Signing the Franchise Agreement?
The Indian Franchise Industry does not boast of many stringent laws at the moment. However, it's still imperative to read, review, analyse and then sign the agreement. Before signing your contract, ensure the following clauses are clearly mentioned:
Intellectual Property
Training and Support
Royalty and Fees
Terms and Renewal
Advertising and Marketing
Every franchise is different and so is every franchisee and every franchisor. Performing proper research, understanding the basic concepts well in advance and knowing what to expect help one in more ways than one. Ensure you perform a thorough research, talk to existing franchises and clear any doubt with the franchisor in advance. We hope these FAQs helped you gain a better understanding of how Business of Franchising works and guide you to take an informed decision.
Share it on Social Media: