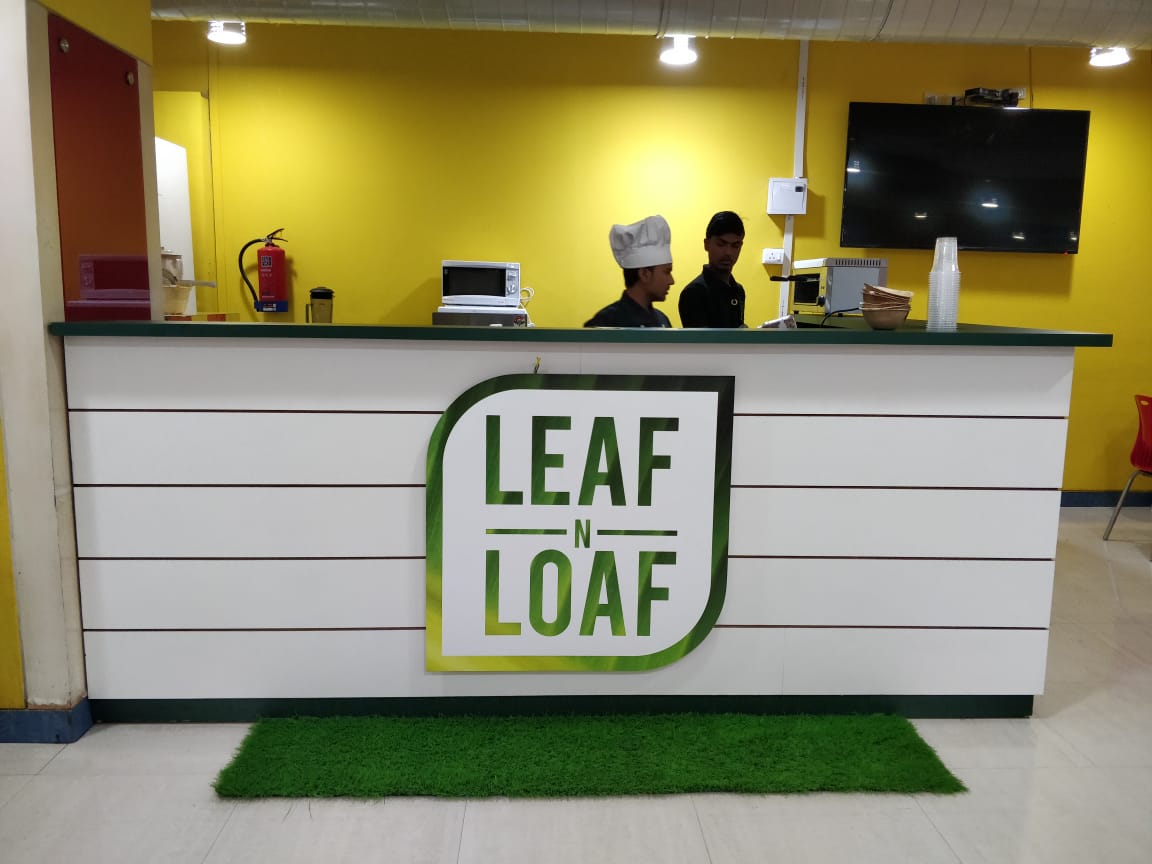 Leaf N Loaf : Founder Speaks
A healthy lifestyle is quintessential and is a dream of every millennial. Blame it on social media, peer pressure, Instagram-perfect pictures, or awareness. To stay healthy is a great recourse but the path that leads to it is indeed difficult. The current lifestyle is fast-paced, with deadlines to meet and packed schedules and food on the go which leads to unhealthy choices. India is still in a nascent stage when it comes to healthy food options which are either inaccessible to bland which does not encourage healthy eating. Keeping this scenario in mind, the founders of Leaf n Loaf strived to make a Healthy India. With sales of more than 50 salads, a day across three outlets and revenue of 16 lakhs per month Leaf n Loaf is here to leave a mark. With an exclusive chat with founders, they reveal their success stories.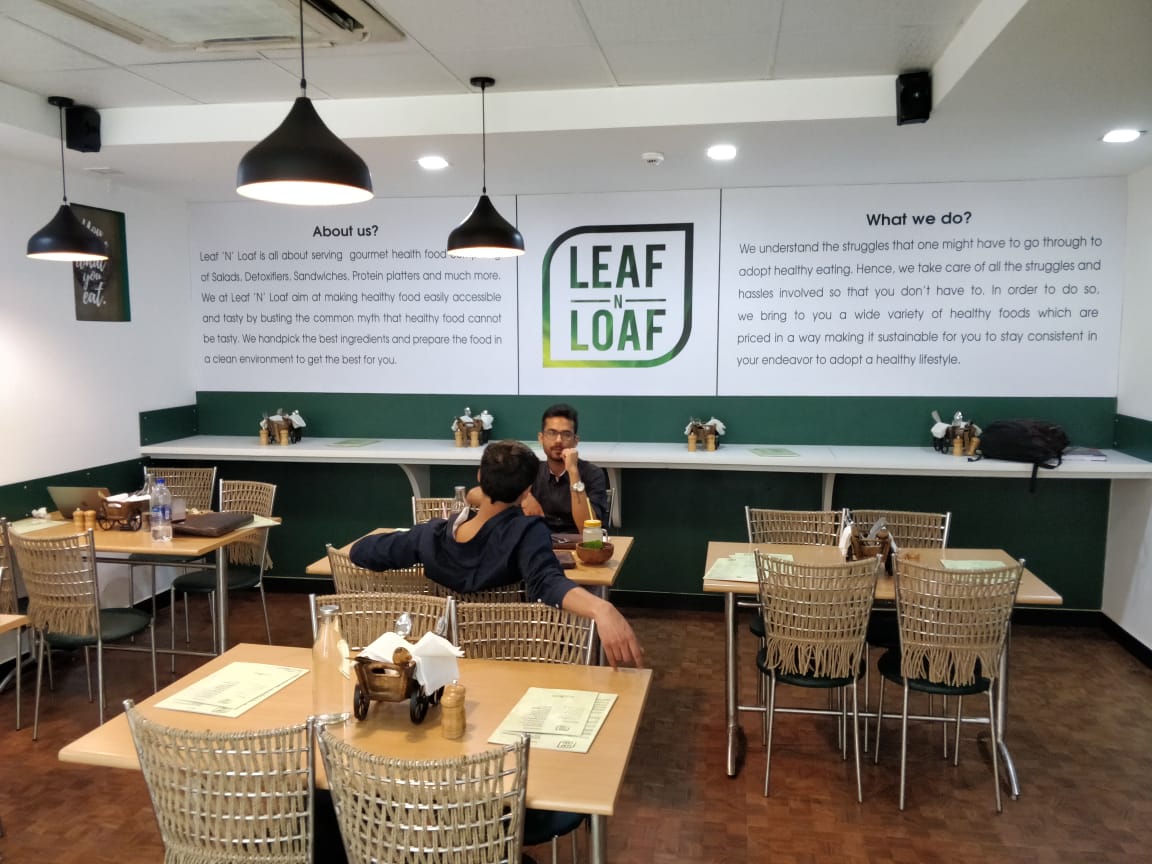 How has been the journey so far with Leaf N Loaf? What was the idea behind it?  
Leaf N Loaf had a very clichéd beginning as we started with a small outlet in the basement of an IT building, with an unconventional idea, dreaming to change the way people consumed food. There has been no looking back from there. Within two years, we are now operating in two major cities and have served more than 15000+ happy customers. The Idea behind us starting Leaf N Loaf was to educate people on what healthy eating is and how you can transform and heal your body by consuming the right food. Young Millennials have one of the worst work-life balances and are always under stress mentally and physically due to unattainable targets and a highly competitive environment. The First thing that goes for a toss in our busy schedule is our health and we take it for granted. People don't have the time to cook their meals anymore and the accessibility and availability of food joints serving wholesome healthy food were limited. We recognized this as a challenge and pledged to find a solution. We set on a mission to indulge people in healthy eating by giving them a unique experience and breaking the myth that healthy food cannot be tasty. We felt the Indian Food space has a huge void on tasty healthy food joints serving organic, wholesome food. We at Leaf N Loaf have more than 40 types of salads on our menu along with other interesting healthy food options like Super bowls (A well-balanced bowl fulfilling all your nutritional needs), Whole Wheat Pasta, Detoxifiers ( Fresh vegetable and Fruit juice blends rich in fiber, vitamins, and minerals) and Smoothies.
Menu: 

Ever since its inception, we envisioned designing a wholesome menu focusing on educating and building a healthy lifestyle for our customers. We made sure we use the best ingredients, procured locally, and curate a nutritionally balanced menu. We experimented with superfoods and antioxidant-rich ingredients to provide you with a nutritionally packed meal that is lip-smacking tasty.

Ambiance

: We wanted to design a place that is simplistic yet appealing. We ensured every corner of our dine-in space has something which a customer can connect and learn from and take home with them as an experience.

Food Served: 

Our food is served in wooden utensils while drinks are served in glass jars with bamboo/ steel straws. You can choose from a wide range of salads, Super bowls, Fresh detoxifiers, and many more. Each item on the menu is carefully designed to give you a unique experience and to create that experience we have made sure that we serve diverse varieties of wholesome organic ingredients on your plate.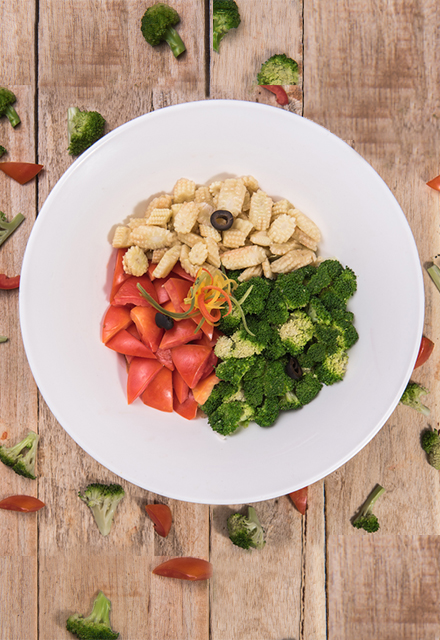 How did you all three start this? Each of the partners please share your background and interest and objectives in life in sync with leaf n loaf
We have always been inclined towards the idea of a healthy lifestyle and having said that, we were not sure what exactly healthy eating means. After having tried quite a few healthy food joints we realized that healthy food served at these places wasn't tasty which deterred most of the people from staying consistent in their endeavor to adopt a healthy lifestyle. Hence, we decided on creating a concept that is tasty and healthy.
Vishnu Murali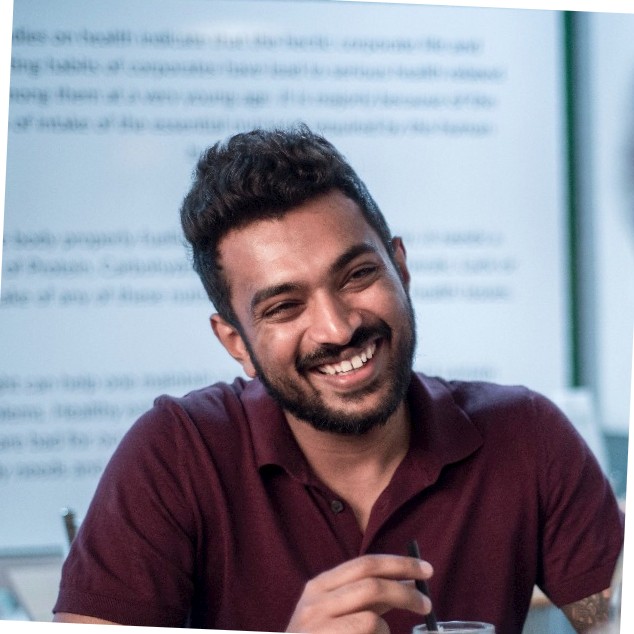 I come from a Hospitality Family Business background, Engineer by profession, and entrepreneur by passion, Our Family- owned business has been a pioneer in the Hospitality industry for the last 26 years. Our family ventured into the restaurant business back in 1991 with Delhi NCR's first authentic Kerala non-vegetarian cuisine in Green Park called MALABAR. Since then we have managed more than 15 restaurants and run a successful Facility management company and worked with 200 + clients for providing F & B support and Hospitality services.
I found my orientation in Health and Fitness back during college and was in a constant search for healthy and wholesome eating options. I eventually realized there was a huge void in this space and there were more people like me seeking healthier options of eating. This is when I rang up my college friend Utkarsh and we clicked instantly. He connected me to Ampin who was in the same mind space and we brainstormed and came up with an abstract idea of Leaf N Loaf. We connected to potential customers, did our market survey, studied more about nutrition and living the right way towards a healthier lifestyle, and opened our first store in a basement, which became an instant hit.
Utkarsh Singh Patel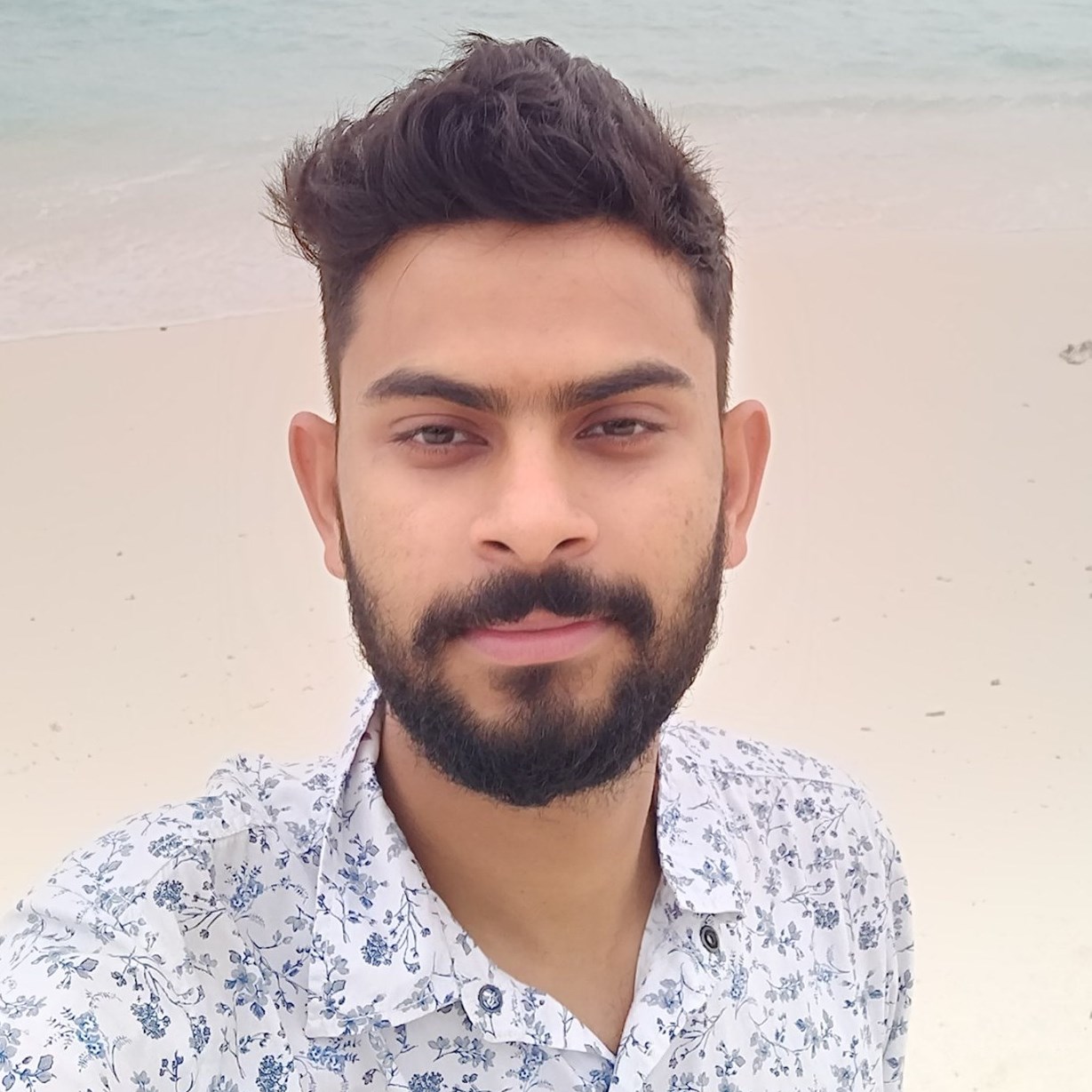 Ever since I got back from the UK after my education, I was inclined towards the idea of a healthy lifestyle. This led me to engage in regular physical exercising and improve my eating habits as well. Having said that, I was not sure what exactly healthy eating is about. Hence I started educating myself about it with the resources at my disposal and decided to try out food from the healthy food joints in the city which were just a handful. After having tried a few of them I came to realize that healthy food is neither easily available nor the food served at these places was tasteful. Hence, it discouraged me from staying consistent in my efforts to adopt healthy eating. That is when I decided to bridge this huge gap by creating something that is both healthy and scrumptious.
Ampin Gupta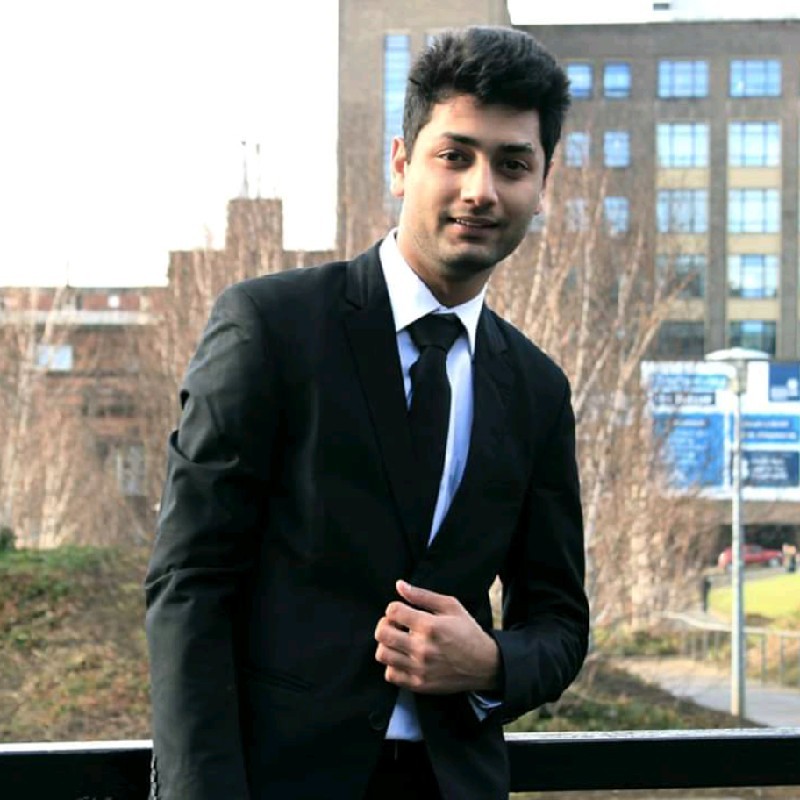 I have been a foodie my entire life and during my post-grad in Business & Management in Glasgow, being around very fit and healthy peers, I started leaning into the health & fitness segment myself. However, as soon as I was pulled into the corporate life and hectic schedule, my eating pattern and diet changed and I started to gain weight incredibly fast which led me to feel lethargic and unhealthy. To find a solution to this, I started looking at healthy meal options in the market but couldn't keep up with the bland food or the limited options available at home. The task to make meals every day did not seem feasible, as is the case with most of the corporate workers and no healthy meal subscription plan existed which took care of my diet and my timings.
You started with a very low investment. How challenging was it for you?
The food industry is a very Capital intensive business. Especially when you are a health food brand because the raw materials especially superfoods are quite expensive. Since the beginning, we believed that by having the right amount of planning and a structured strategy, we can do wonders even with very little investment. Having a limited investment was a fact which we accepted, and did not let it act as a hindrance in innovating and offering the best to our customers. You need to prioritize and implement when you have limited resources, we kept our interiors and infrastructure minimal but smart, and invested more in hygiene and food production. To maximize saving in the financial arena, at the inception, we used to deliver on our own and have also served tables.
How many stores are you operating currently?  
We are currently operating three stores in two major cities within 2 years. 2 of our stores are in Noida and 1 in Gurgaon.
What Does it Take to Make a Mark in the F&B Industry?
The food and Beverage Industry has drastically changed within the last 5-10 years for customers and has also changed as an ecosystem. Having access to such a huge customer market was never possible before the era of Social media platforms and third-party aggregators. But like every coin has two sides this resulted in a boom in the number of restaurants and delivery joints that opened in the last few years. With the new concept of Dark/Shared Kitchens coming into the picture, the F&B industry has evolved much more than just a basic dining space. People have access to the same experience even while sitting in the comfort of their homes.
To make a mark in the current food industry it's really important to be transparent with your customers. They want to associate with the emotions and beliefs of the brand rather than just the food. As a restaurant, we also have access to a huge customer database and their behavioral psychology, which can be studied and implemented to improve the experience offered to the customers by your brand. We as a brand do intensive data analysis and modify our menu every six months based on what items are loved by our customers the most and replacing the least selling ones with what they would love to see on our menu.
How to Decide the Location and Format Based on the Target Audience?
Location is one of the most important factors for any Food and Beverage Industry. The closer you are to your audience the better it is. We as a brand always approach the right location based on the market survey conducted for our product to analyze the target customers we are aiming for. It is imperative to also understand your business model, to choose a property suitable to the economics of your model. If your brand emphasizes giving a great dine-in experience, choose a place that is easily accessible for the crowd, for us, it was more about catering to our customers by providing them a casual dine-in space but majorly delivering the food they love to their doorstep.
We as a brand realized that our audience market is mostly the corporates who are entangled within their busy lifestyles. Most of them don't have the time to cook their own food but they understand the need and benefits of healthy food. Thus all our outlets are located near to corporate areas, targeting crowds between the age group of 25 – 45 years.
On Franchising LNL and the plans?
We Leaf N Loaf as a company stick to our core values, i.e indulging you in healthy eating and helping you to lead a healthy life, by providing you with wholesome, organic healthy meals. We plan to expand throughout major metro cities in North and South India within the next 3 years. We are also planning to set up our indoor farm so that we can give you the best of the ingredients from the farm to fork. We are not ready for franchising as this would help take the vision ahead with like-minded people.
We also have planned to come up with a lifestyle-based meal prep service customized as per your lifestyle and nutritional needs. The subscription plans will be customizable and will be delivered to your doorstep at your convenience. We are also doing extensive research on our menu and are planning to include more exotic ingredients and lifestyle-based foods. We are also planning to go overseas and expand globally within 5 years.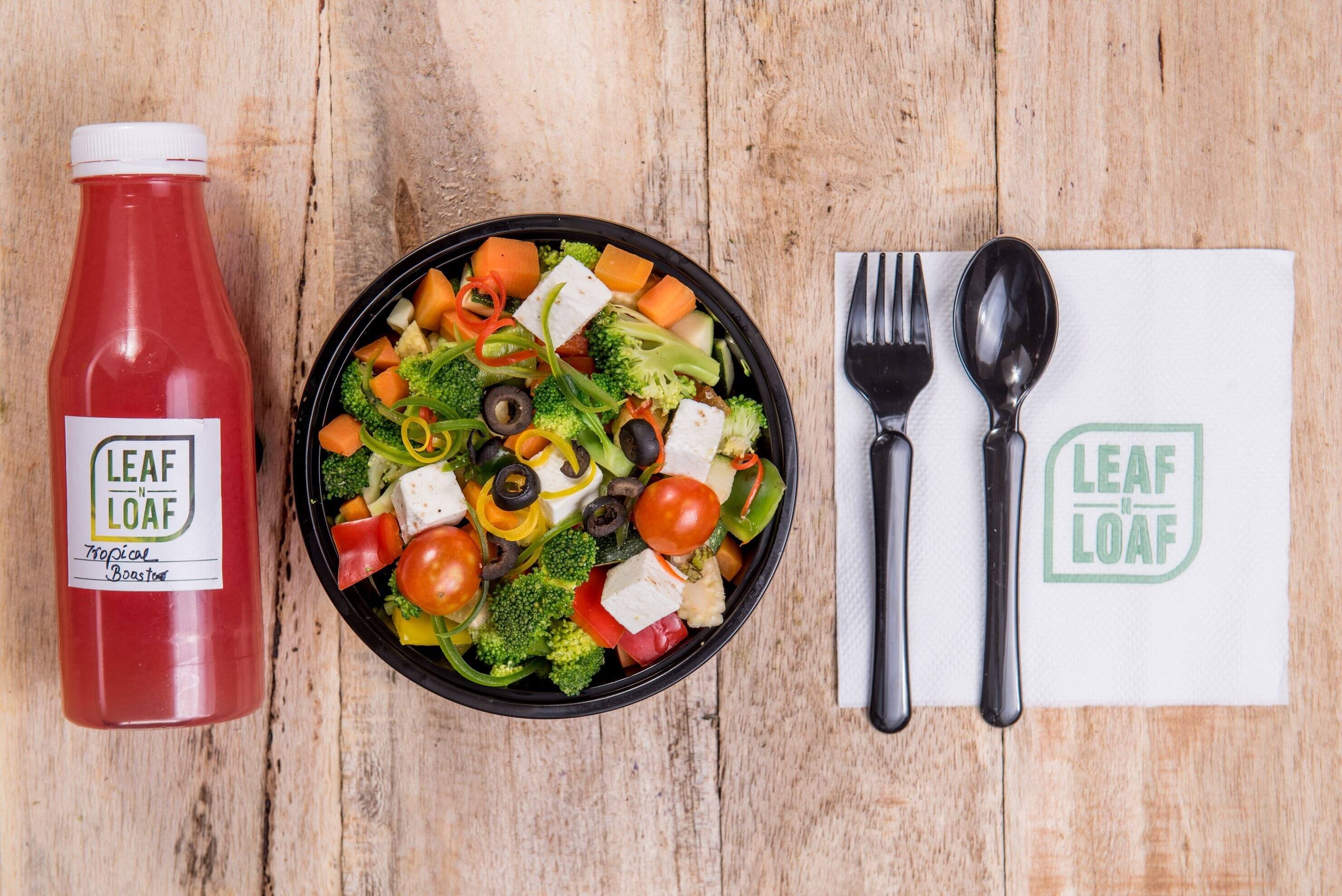 How are you expecting your franchising journey?
We are going to be particular about giving away our franchise. We want someone who shares the same values and principles which we believe in. We at no cost are ready to compromise on our brand value and quality of service; hence our support and supervision will be extensive. Having said this, franchising will enable us to spread out the vision of healthy living. It is significant to be mindful of franchising and we have relied on Frankart Global to help the brand grow.
What are the Regions and areas that are part of your Franchise expansion plan?
We wish to make our mark on a global level. We also understand that it's easier said than done and requires another level of commitment and determination. Hence, we would like to focus on one thing at a time. Firstly, we plan to expand to every metropolitan city in India like Delhi, Mumbai, Bangalore, etc. followed by expansion in the tier 2 cities as well. Further extending our reach to major cities in the world like London, Singapore, New York City, etc.
We as entrepreneurs always emphasize sharing knowledge. Learning is a never-ending process, and we wish to keep a similar balance with our fellow franchisees. We are looking to build a community of like-minded people who want to make this world a better place to live by educating each other about a healthy and better way of living.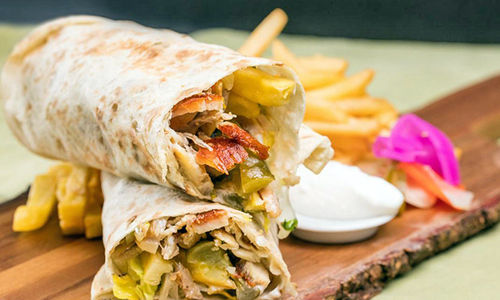 How do you plan to maintain the food standards and consistency across all your outlets?
We are particular about our food quality and consistency for all our outlets, despite it being owned by the franchise or the company. Each zone of the city where our outlet exists will have a centralized base kitchen which will be sending all the raw materials and ingredients needed. We will be personally governing the procurement of raw materials and in any scenario; we will not compromise on any of the above. All the staff members will be recruited by us and will undergo regressive training under the supervision of our production team and executive chef. Our team of chefs makes sure that they visit every kitchen at least thrice a week and weekends are strictly dedicated to quality control and recipe management. All the raw materials will only be procured from the stores which are certified by us and under the supervision of our procurement department.
Share it on Social Media: