Dining with the best: The Most Popular Franchises in the World
Food has been an integral part of our civilization since centuries. It is, therefore, no surprise that the Food and Beverages sector has a solid command when it comes to the franchise business market. Even in there, some brands have established themselves so strongly, it's almost unfair to the other brands. Mentioned below are the most popular food franchises in the world. 
McDonalds:
Founded in 1940 by the McDonald brothers, Richard and Maurice, McDonalds is the world's largest restaurant chain by revenue, serving over 69 million customers daily in over 100 countries. The first McDonald's was founded in San Bernardino, California. In 1954, franchisor Ray Kroc partnered with the brothers to open its first franchise.
Today, it operates a total of 37,855 restaurants worldwide, second only to Subway. McDonald's is also the world's second-largest private employer, with 1.7 million employees in comparison to Walmart's 2.3 million. With a flurry of tempting items on the menu and an established base around the world, McDonalds is the benchmark for food franchises business in the world.
The addition of McCafé, a beverage-based sub-outlet only added to the overall profits to the company.
KFC:
A pioneer of the QSR industry, Kentucky Fried Chicken was founded in 1930 by Colonel Harland Sanders. It all began with selling fried chicken from a roadside restaurant during the Great Depression. Two decades later, the first "Kentucky Fried Chicken" franchise opened in Utah in 1952. As the name suggests, KFC specializes in fried chicken, and is headquartered in Louisville, Kentucky. It is the world's second-largest restaurant chain (as measured by sales) after McDonald's, and has an impressive with 22,621 outlets across 136 countries.
KFC has the distinction of being the first Western restaurant chain to open in China. That happened in 1987. As of 5500+ outlets today, KFC has become the largest restaurant chain in China.
The tagline of "Finger Lickin' Good" and the legacy of Colonel Sanders himself, the man in the iconic KFC logo has always been a key component of KFC advertisements, and remain a key icon of the company as an "international symbol of hospitality".
Wendy's:
When Carter Wilkerson tweeted asking Wendy's twitter handle how many retweets it would take for his tweet to offer him a year's worth of chicken nuggets, he had no idea that he was going to become the author of the most retweeted tweet in history. Wendy's replied with 18 million, and although it did not reach that number, Carter's tweet got a whopping 3.4 million RTs. Wendy's obliged. But the quick service restaurant found by Dave Thomas has much more to offer than just a great social media team.
In a fiercely competitive market, Wendy's outlets stand out via their specialties in the form of square hamburgers, sea salt fries, and their signature Frosty. The USP of Wendy's is their traditional square hamburger patties hanging out the boundary of a circular bun, and the Frosty is a favorite around the world.
Founded on November 15, 1969, in Columbus, Ohio, Wendy's is the world's third largest hamburger fast food chain with 6,711 locations, following Burger King and McDonald's.
Taco Bell: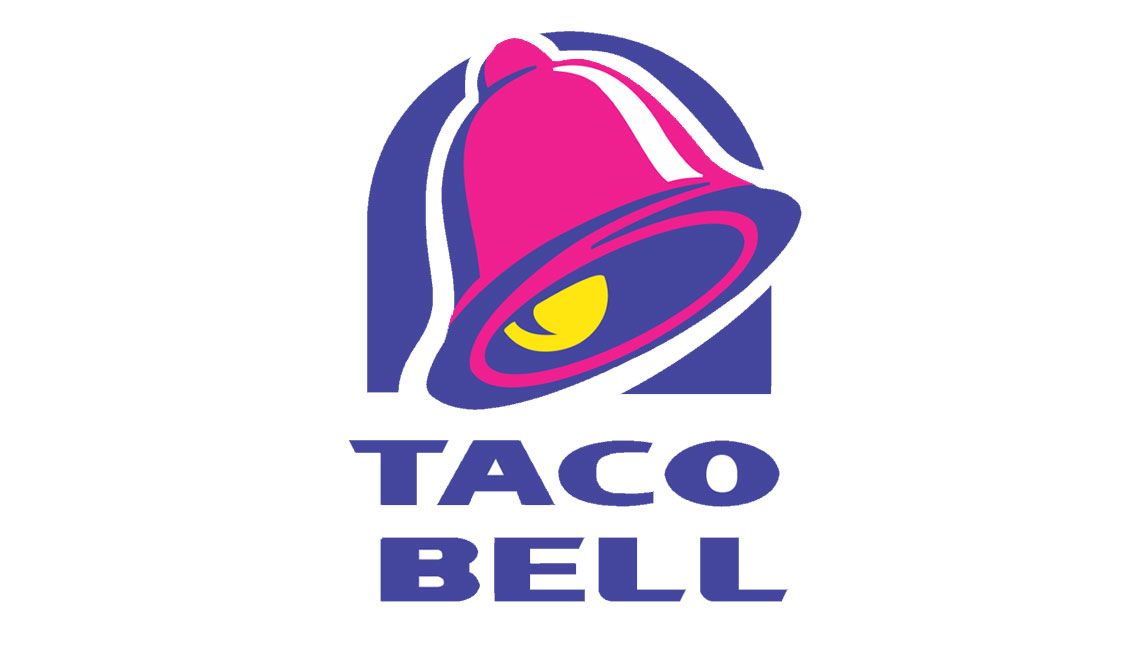 With a menu that boasts of the best tacos, burritos, quesadillas, and nachos, Taco Bell is the benchmark for Mexican snacks and food.
Taco Bell was founded by Glen Bell in San Bernardino, California in 1962. What started out as a hot dog stand called Bell's Drive-In, saw its 100th restaurant opening up merely five years later, in 1967. Taco Bell went public with 325 restaurants in 1970.
In 1978, PepsiCo purchased Taco Bell from Glen Bell, and put it under their food managements division Yum! Brands, Inc. With a total of 7,000 restaurants serving 40 million customers each week, and 500+ restaurants across 30 countries around the globe, Taco Bell has become a household name in the USA, and is now planning big scale expansion in the Indian market.
Another salient feature is their constant innovations and marketing stratagem. From giving out free tacos if a base was stolen in the World Series Baseball finals to a designated clothing line promoting their brand, Taco Bell is always making news for all the right reasons.
Subway:   
Subway was founded by Fred DeLuca and Peter Buck in 1965. With 41,512 locations in 111 countries worldwide, it is the largest single-brand restaurant chain, largest restaurant operator, and the largest franchise in the world.
Subway's serves a range of products, including the submarine sandwich (simply called "sub"), wraps, salad, paninis, and baked goods. The emphasis is on fresh and healthy food, and it continues to deliver without compromising on the core values of the brand.
These are the five most popular food franchises across the globe. For franchising opportunities or more insights into the franchises business, log on to https://www.frankart.global.
Share it on Social Media: