Everything you need to know: The Cloud Kitchen Industry in India
Essentially defined as a food service place that does not occupy any physical space as a restaurant and has no dine-in or takeaway facilities, cloud kitchen is the new way to run a food business. Although the idea was incepted years ago via telephonic food delivery, the advent of the digital age made it skyrocket. With everybody having access to the internet, ordering food online quickly became a trendy, convenient way of eating in.
Instead of having a big space where people can come and dine or take away the food, a cloud kitchen relies entirely on third-party combinations or home delivery orders placed through websites or mobile applications. The kitchen prepares the food and the delivery service makes sure that the food reaches the customers' doorstep. Primarily being recognized due to ease of access, cloud kitchens came also turned out to be a great alternative to the increasing costs of rentals and poor margins on profits for business owners.
The cloud format gives a restaurant the flexibility to foray into being more than just one brand, even while using the same infrastructure. Let us take an example. A delivery kitchen specializing in North Indian food decides that it should start venturing into Thai food as well. As people might be hesitant to purchase Thai food from a Punjabi restaurant, they can start operating as a different brand, specializing in Thai food, from the same delivery kitchen. Consumers are more likely to order Sushi from a place called Yum Dim Sum rather than, say, Royal Punjab Palace.
As consumers do not know that both places operate under the same roof, it gives the business free reign to deliver both sushi and Shahi paneer from the same place without prejudice.
Without further ado, let us have a look at the complete ins and outs of owning a cloud kitchen, from how to start one, to benefits and possible disadvantages.
How to Set up a Cloud Kitchen
The process leading up to owning and operating a cloud kitchen is pretty straight forward, provided you take everything into careful consideration beforehand, as is the case with any business. Here are the eight prima facie factors to keep in mind, prima facie.
Rent and Location
Cloud kitchens are low-budget for a reason, and the reason is real estate. As cloud kitchens do not require high-end location, parking or dine-in space, it cuts big time on the cost of the venue. However, a lot of emphases have to be paid on steady water and electricity supply, hygiene and sanitation. Another aspect to be kept in mind is the customer base and your food type.
A space of 600-700 sq. ft. should be good enough for a cloud kitchen in its initial stages. Such a space could be easily acquired in the desired location, on an affordable rent of around INR 25000. If the locality is more high-end the rent might increase accordingly.
Acquisition of Licenses
Before setting up any food business, whether it is a restaurant, food truck, quick service food joint, or cloud kitchen, licenses are one thing you must take absolute care of. The prerequisite licenses to operate a hassle-free cloud kitchen business include –
Food safety (FSSAI) license
Health/Trade license
Fire license
Pollution certificate
Certificate of Environmental Clearance (CEC)
PFA Act Clearance Certificate
Shops and Establishment Act
Signage license
Night Operations License
GST Registration
You can get detailed information on Food Licenses and how to acquire them here. (insert licensing blog link)
Online Ordering System
Once the venue and licenses are dealt with, you need to strategize an order and delivery plan. A popular option is partnering with online food ordering and delivery giants like Swiggy, Zomato, and Foodpanda, who can accept and deliver online orders on your behalf. This agreement works based on a one-time integration fee and a 15-20% share of revenue per order.
The other way out is making your portal. Since you need a website for your brand, it makes great business acumen to integrate an ordering system right there.
In addition to saving on a major share of your profit, it will also allow people to track their orders and check out the other options on display, garnering buzz and interest for the betterment of the business. The cost of creating a website will be around INR 50K.
Equipment and Materials
The cooking equipment required for a cloud kitchen depends on the menu. Tables, cabinets, shelves, and racks among furniture, and chimney, burners and refrigerators are necessary, of course. If the menu consists simply of fast food and snacks, the equipment required for that is comparatively easy on the pocket. If it includes special cuisine(s) like South Indian, Italian, Mexican or Continental, they would require different utensils and cooking equipment.
Raw material like grocery, packaging boxes and bags, meat, vegetables, etc. will also incur a significant price initially, so make sure to include that in your budget.
POS Software (ordering app)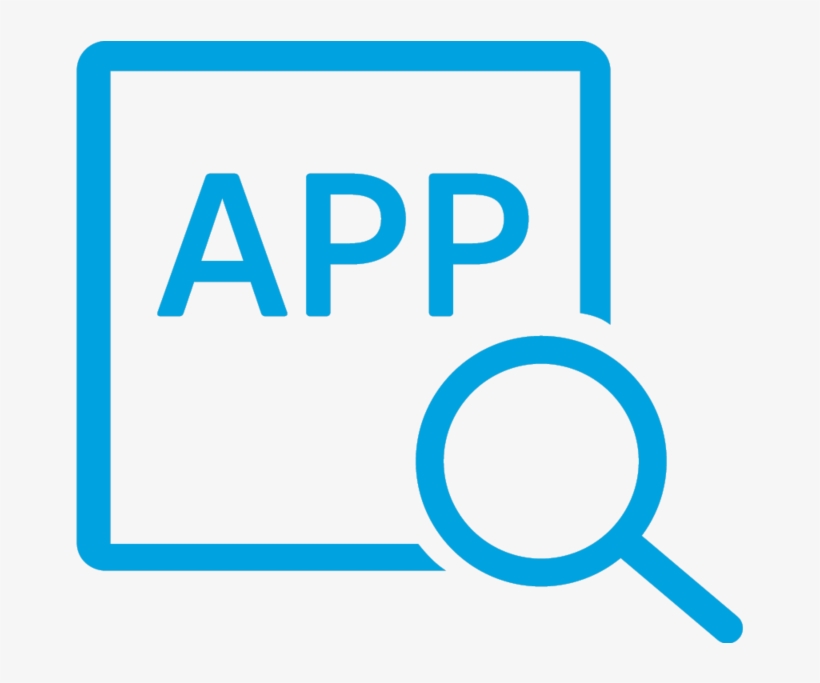 As the major part of your entire business revolves around a proper system of food ordering and delivery, it would make sense to make sure that the process is smooth. An easy way to solve that issue would be the inception of a Point of Sale (POS) software. Apart from letting customers order, track and receive their deliveries, it would also help you keep track of the incoming and fulfilled orders coming I from various platforms. A detailed track report of all orders is the only sure-shot way of conducting a smooth business. A browser-based, hardware-independent POS is the best approach in this regard, which can be accessed from any device that has access to the internet. That means you can use your laptop, tablet or even your mobile phone to generate invoices and track orders.
Staff Requirements
The staff. The secret recipe behind every successful restaurant. As you will not be needing any waiters, stewards, sommeliers or mangers, it would bode well for the business if you invest well in the kitchen. A minimum of two chefs is a prerequisite, as it all revolves around the quality of the food. Also, the whole menu has to be designed by them. Apart from that, two-three helpers, one-two people at the counter taking orders and answering queries, and one housekeeper are compulsory. The number of delivery boys (if any), can vary according to your orders, or you could also partner with third-party delivery people company. Although it is a cloud kitchen, a proper dress code for the staff is a recommended add-on. In addition to making them work as a team, a uniform also helps maintain discipline and keeps the work atmosphere in an orderly fashion.
Marketing
No food place ever went places without fair reviews and piqued interest. And what makes that come true is a proper marketing plan. With so much competition in the market, plain old advertisement just won't do. What you need, is a strategic advertisement. Since you are saving up on maintenance and location-based costs, you can invest that money into marketing.
Here are some pointers as to what you can do.
Distribute pamphlets in the target area, and beyond.
Get your restaurant registered on restaurant listings and sites like Zomato and Yelp.
Generate positive reviews on sites like Mouthshut and Tripadvisor.
Go Digital. Use social media sites like Facebook and Instagram to offer special discounts.
Once this is done, a positive word of mouth will work wonders for your business.
Miscellaneous
High-speed internet for instant receiving orders, a cloud mobile subscription, multiple mobile phone hotlines for customer queries, small counters and chairs, odd stationery, spare packaging, cabinets for the staff, et cetera et cetera. There are a lot of small things that are vital to the smooth functioning of a cloud kitchen. Keeping them in mind, and even upgrading from time to time would help maintain semblance in what can be a real chaotic place during peak hours.
From the aforementioned information, we can infer that the average initial costs of setting up a cloud kitchen include –
Expected Rent of Shop: INR 25,000 per month
Licensing Charges: INR 50,000
Online Food Ordering Expenses: INR 50,000
Kitchen Equipment – (Grocery and Food Packaging): INR 2,50,000
Point of Sale Software (ordering app): INR 25,000
Marketing Expenses: INR 30,000
Expenses on Staff (Uniforms etc.): INR 20,000
Miscellaneous Expenses: INR 60,000
Total Expected Cost: INR 5,00,000
Pros and Cons of a Cloud Kitchen
While we are at it, let us also have a brief look at the pros and cons of a cloud kitchen business.
Advantages
Low Operational Costs: Cloud kitchens incur significantly lower costs than fully-fledged restaurants. People are working more, leading to lesser dining outs and more dine-ins, take-outs and home deliveries. The cloud kitchen model allows the restaurant to bypass expensive real estate costs and focus more on the food.
Competitive Pricing: Lesser management costs allows the kitchen to offer food at lesser costs, thus luring economy-conscious regular customers.
Achieving Automation: A simplified menu opens the prospect of automation for cloud kitchens.
Quality of Food: Bypassing several costs make it easier for cloud kitchens to focus on food health and quality, leading to many customers becoming regulars. So important is the quality factor, that it has become the central theme of marketing and advertisement for many of these kitchens.
Disadvantages
Technological Expenses: Although real estate costs are bypassed in the cloud kitchen format, the cumulative technological costs can end up being very high.
Hygiene: Hygiene is something that is sometimes overlooked during chaotic rush hours, which results in a general bad impact on the business
Internet Dependency: In circumstances like internet failure, cloud kitchens are instantly crippled due to not being able to receive orders or accept payments. A possible solution to the dependency dilemma can be acquired via installing an in-house server that syncs all data with the cloud.
Conclusion
Owning a cloud kitchen business is not all black and white. It has a lot of gray areas, where one has to remember to tread carefully. That being said, Cloud Kitchen is an exciting and profitable venture, and if you venture into its streets, you will find it worthy of your acumen, interest, and investment.
To know more about cloud kitchen, or franchise opportunities in India, please get in touch with us.
Share it on Social Media: