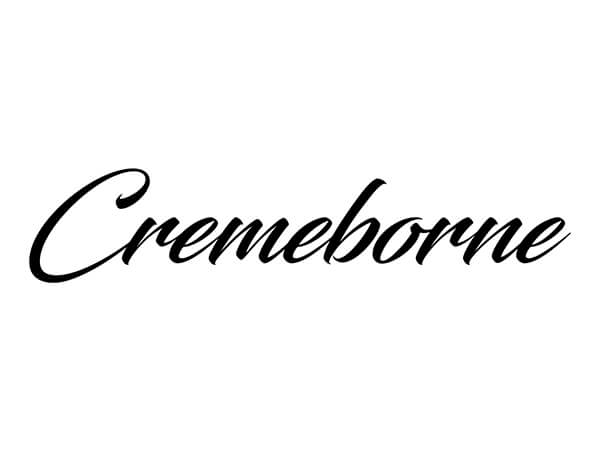 Cremeborne Founder Interview : A Candid Discussion
In a one-on-one candid interview with the visionary owner of Cremeborne, Mr.Yashpreet Singh Arora, we try to understand his brave journey to embark on his footprint in the Food and Beverage industry. Within only 2 years the brand has earned a credible name for itself for its unique flavors, courteous staff, and out-of-the-box concepts. The brand has carved out a space for itself in Delhi among food lovers and is here to stay.
How has been the journey so far with Cremeborne? What was the idea behind it?  
The journey has been fantastic and successful so far. We are overwhelmed by the response we got in the past 2 years. I hope we continue serving delectable cuisines to customers in the future as well. It all began with a passion for food. I am a foodie myself and I love to try new things and concepts. I stumbled upon the idea of using activated charcoal in the flavors as it is known for many health benefits. It has been in vogue in the beauty products and cosmetics industry. Many people around the globe use it in food as well. I am sure people have heard of black burgers and pizzas, which were quite a thing in 2016, we carried the idea forward with Cremeborne and that is where 'Black Ice-cream' came into existence.
At Cremeborne, we have a collection of delicious flavors such as Cookie-dough, Irish Mocha, Vanilla Birthday Cake, Charcoal Nutella, and many more. The idea fascinated many, including our customers. We started with only ice-creams but today, Cremeborne serves a range of mouth-watering desserts including ice-creams, waffles, and shakes. We are one of the few places in India that serve Spanish churros, one of the most preferred sweet-course on our menu. Recently, we collaborated with 'Blue Tokai' to bring our customers their amazing coffee. Now, you can also savor different varieties of coffee on our menu. It brings immense joy to us as we rank in 'Top 20 places to visit in Delhi', due credit to our customer support.
You started with a very low investment. How challenging was it for you?
It was indeed challenging in the beginning. I started with a decent amount but a big vision. The first hurdle we faced was finding a location where our new ideas would be appreciated by a large audience. We found a lot of places where we could potentially start but we have encountered problems. With some dedicated effort and talking to relevant people, we were able to find the place we are today located in. Next, we had to work quite a lot on designing the interior of Cremeborne, which appeals to many. As we began with a modest budget, we did the interior all by ourselves. My father and I invested a lot of time looking for designs and improvising on them and the result is what you see today, which is loved by everyone.
The other big challenge I faced was networking with the food industry as I required connections that I could rely on for my raw material supplies. This was very tedious because people in my family are from the textile industry. We started from scratch and started making new connections on which we could invest our faith in providing excellent quality and sufficient quantity. This does not end here and we faced further challenges in choosing a reliable staff, managing our process and our product, marketing, and optimizing flavors and quantities, but as they say, everything is a process; we also learned our way through it. The Cremeborne one sees today is a combined effort of a lot of people who helped me financially, morally, and emotionally.
How many stores are you operating currently?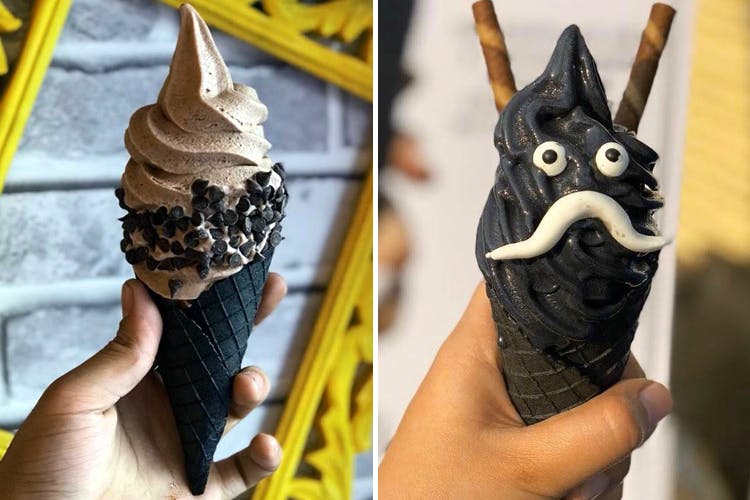 As of now, we have only one outlet in Connaught Place, Delhi but we are looking for expansion.
What does it take to Make a Mark in the F&B Industry?
I think the foundation one lays for their vision is quite important, to begin with. The motivation to start a business can be different for different people but it is essential to have a strong vision of how things should be. The next aspect which brings the vision to reality is a proper business plan. This should be clear in the head of the entrepreneur as this helps in achieving the end goal. One has to put in a substantial amount of effort to cater to market needs, resources, and new trends. Alongside, it is beneficial to always evaluate the risks and strategies to enhance their business. Furthermore, one should invest in the core of their business. This implies a continuous dedication of one's time and energy. For a successful business, it is very important to focus on outreach that is visible to its target audience and marketed well amongst them. The product should appeal to many and the customer should be attracted to it. Last but not the least, maintaining product quality and service is extremely pivotal. These are the backbones and stepping stones for any F&B business. If a customer did not enjoy your product and service, they will not return the next time, no matter how well your restaurant or café fares in terms of ambiance. Customers today look for an all-inclusive package, from food to service to spending a qualitative time at an outlet in ambient surroundings. In the end, we should always aim to deliver the best of all to the customers and ensure their satisfaction.
How to Decide the Location and Format Based on the Target Audience?
Location plays a major role in making a restaurant successful. Some key points to keep in mind for the location for a restaurant are:
Parking: Ideally, a new restaurant should have a parking space nearby, which ensures customer influx of those who wish to travel by personal commute or are from another area.
Visibility: A restaurant should not be 'physically' hidden from its target audience. It should be located where people usually come to have fun and spend time. Advertisement plays a very significant role also on social media platforms to improve 'virtual visibility'.
Customer budget: One should plan the prices of their products depending on the location they are situated in and the costs incurred. It should be able to appeal to a large audience who should be willing to spend that amount for your product as everyone prefers value for money.
Footfall: It should be ensured that it is a moving flow market. This would aid to attract customers. There should be sustained efforts to appeal to the mass audience to increase footfall.
Demographics: The restaurant should be located at a place where people work, that is, having offices and colleges in their radius. The restaurants and cafes serve as the best place to go to when people need some time off their work. Also, the location should be in an area where people go to have fun and spend their quality time together. This appeals to large customer bases that are located outside the radius.
Legal complications: In terms of timings, licenses & other legal limitations.
On Franchising Cremeborne and the future plans?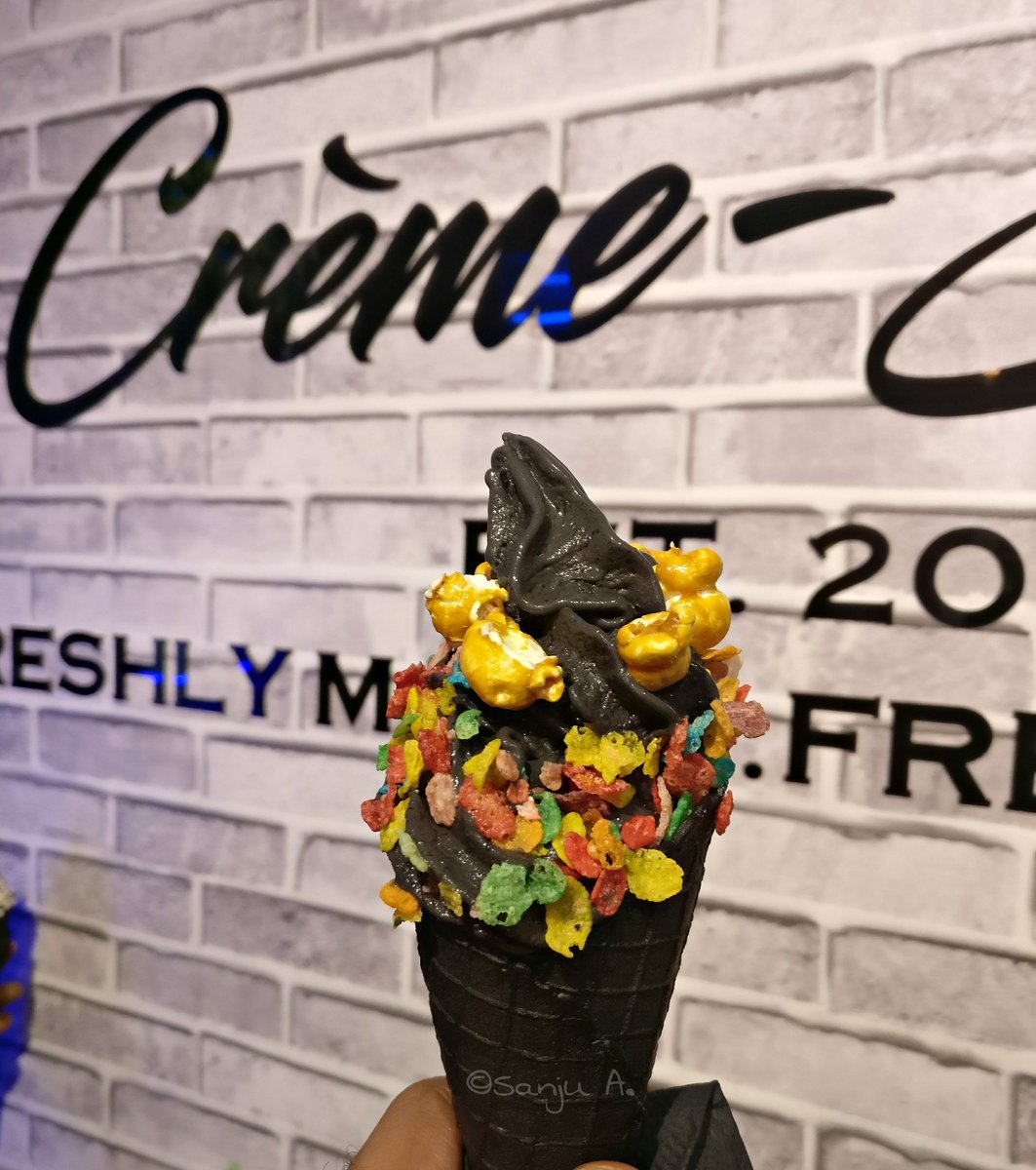 We have been making inquiries for Franchise since January 2020. We have many inquiries from different parts of India and we think we are ready to take this forward.
Along with our Franchise plans, we are also working on new flavors and fusions to cater to the taste buds of our customers. In near future, we would have more to offer on our menu to give our customers an appetizing and exciting experience.
I plan to expand across various locations in India. The prime locations I have in mind currently are: Delhi-NCR, Mumbai, Bangalore, Chennai, Hyderabad, Chandigarh, however, my vision refers to Pan India expansion. We franchise exclusively with Frankart Global – Asia's Leading Franchise Consulting Company
Since you are just starting how do you plan to manage a Franchisor-Franchisee Relationship?
I have some ideas of how we can execute a successful Franchisor-Franchisee relationship. Below are some of the key points which we should take into account and in turn which would make this venture successful. These are:
Seamless, effective, and continuous communication

An initial training program for the staff to maintain quality and taste.

Giving access to the supplier network

Guidance on staff training and hiring

Trust and commitment (to franchise's success)

Maintaining brand consistency: focus on standardization and uniformity

Following a marketing plan with a commitment to succeed

Delivering on promises and expectations set out

Confidentiality agreement between the two parties
These are only a few points I deem essential in starting this relationship and with this, we need to work more on our working terms and management and can only be planned after hearing the Franchisee out.
How do you plan to maintain the food standards and consistency across all your outlets of Cremeborne?
           We have plans on how to accomplish this task. Some essential points to keep in mind are:  
Focus on training:

 

To provide rigorous training to the staff of the Franchisee. This would also include training manuals from our side to ensure the consistency of our delicacies.

Ongoing support:

 We would be happy to extend our support at all times to answer any questions regarding our food preparations to ensure high quality.

Communicating expectations:

 We would ensure that our expectations are communicated and delivered properly so that we do not reach a stage of compromise. We would like to maintain transparency in the system.

Balancing brand uniformity:

 We would like to maintain aesthetics and product so that it meets the customer's expectations. Appropriate money should be spent on buying quality equipment and raw material supplies. The customer should be left with the same experience they had while they visited the main outlet.

Top Strategies:
        Our top strategies at Cremeborne includes:
Profound market research to deduce the suitable target audience for our product.

To have in place a marketing plan that would enable brand building.

Maintaining product quality and service to increase visitor frequencies. This serves as the key step in maximizing our sales as well as increasing footfall.

To maintain a positive vibe, ambiance, and taste at our outlet for enhancing customer experience.

Well-trained and groomed staff to be able to reciprocate to the customers and deliver an ever-lasting experience to them.
Share it on Social Media: