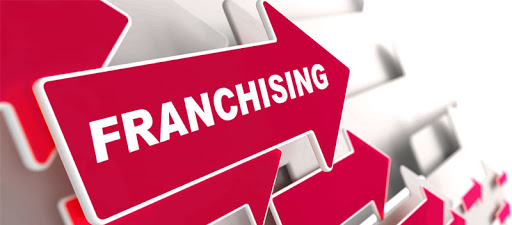 Franchise Opportunities for People with Outgoing Personalities
In this ever-evolving era of development, nothing is devoid of options and versatile ways of doing it. Franchise is one such area and has multiple options which is spread across various industries and of varying magnitudes. However, no matter how lucrative the option may seem, one has to give it a care full thought, along with the idea to identify the best option which suits your needs the best.  A very interesting aspect which is a good consideration is to identify your personality type and see if it fits the franchise you are opting for as sometimes, this may greatly affect the business. If you are an extrovert, chances are that sitting behind a retail desk from morning to evening will make you depressed and want to quit your job soon. It would be nice to choose franchise options which make you happy and enjoy your work.
1. Consulting Franchises
One of the business which has a lot of potential and variants is consulting franchises. They are very popular as they can be operated out of an office or home which indicated low incurring costs. However, this requires a lot of interactions which will not only enhance the skills but also will be an added bonus with your outgoing personality.
2. Business to Business Franchises (B2B)
Owners of B2B franchises need to be energetic and enthusiastic. The reason being, in most cases, their daily activities are focused on business development. The B2B franchisees interact with others on a large scale. Sometimes they do this by phone, while sometimes they meet clients in-person. This could be a fun way to make sure your business grows and could be a fun way secure new business opportunity.
3. Photography Franchise:
Storing memories is bliss full and cannot be replaced by the digital era, only making its operations and preservation easy.  Smart phones have evolved and have made everyone addicted to clicking pictures but special occasions require professionals. Outgoing personalities are a must for photography franchise owner or the employees for that seamless operation and the experience customers are paying for.
4. Adventure Franchise:
Adventure is a passion that many follows and the endless reasons that provide them the happiness and the thrill. It is a very good option to consider when franchise is in question. It could range from multiple formats and a plethora of options to choose from. It you are someone who loves adventure and loves to travel then this may be the best option for you to invest and pursue.
5. Advertising Agency:
The power of dissemination of knowledge, product or an idea is unimaginable. It involves cruising through the minds of a target audience to derive inputs which enable mediums to reach out to them better. Owning an advertising franchise requires not only an outgoing personality but strong understanding of different types of people. It also involves working cohesively with a lot of people, and hence will satiate your extrovert traits.
Conclusion: Not all business franchises are the same and some recourses may not appease to others. Choosing a franchise based on your requirements and personality type, add the required amount of balance and energies to make it happen. Extroverts may opine to consider options that enables them to travel and interact with various people which is also  a plus point for their business to flourish.
Share it on Social Media: