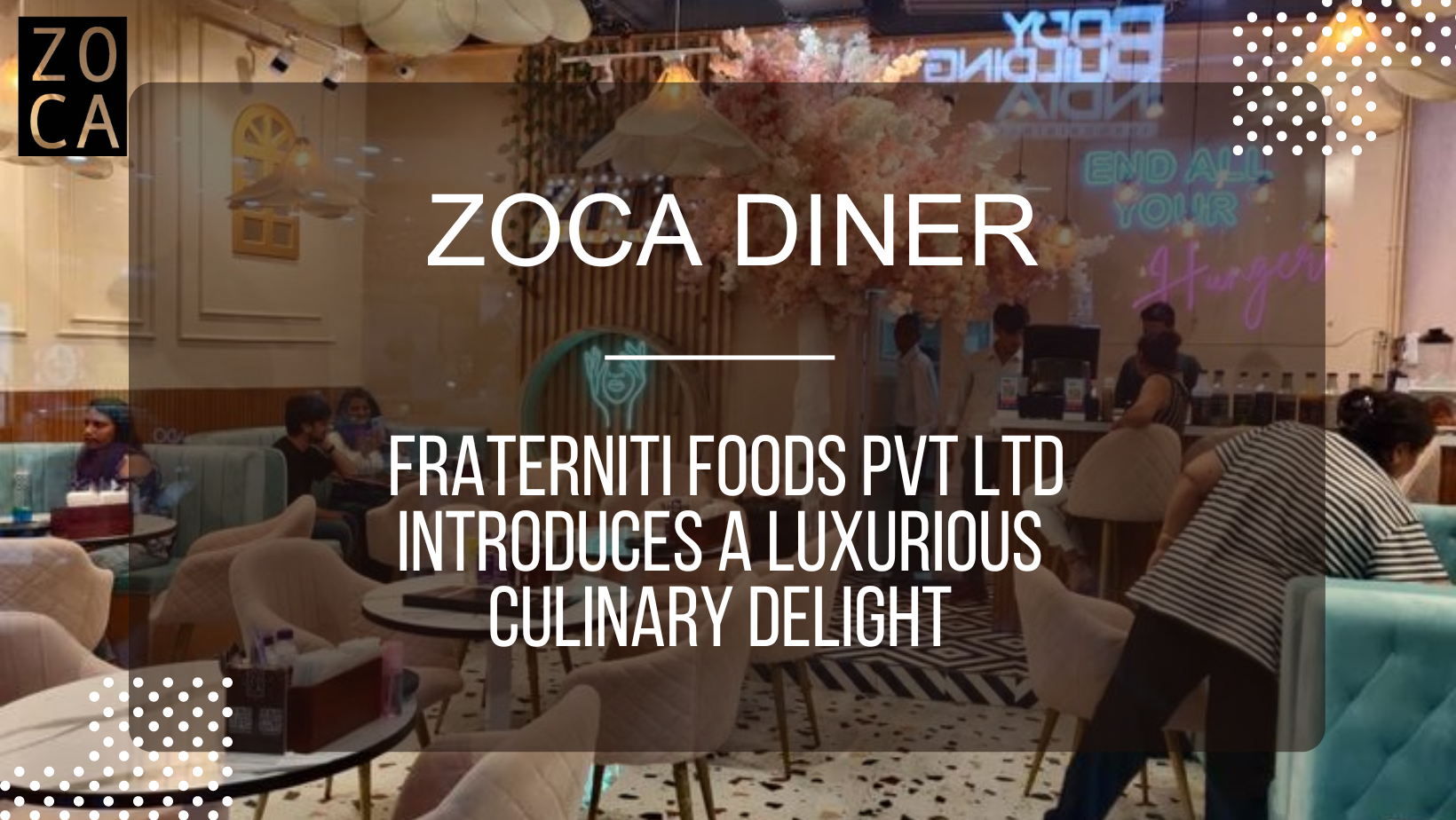 Zoca Diner: Fraterniti Foods Pvt Ltd Introduces a Luxurious Culinary Delight
With its newest addition to the culinary scene, Zoca Diner, Fraterniti Foods Pvt Ltd, known for its wide variety of popular restaurant brands, has lifted the bar once more. Fraterniti Foods Pvt Ltd, which has a stellar reputation for providing excellent dining experiences, has developed an opulent and unforgettable destination by fusing delicious cuisine, a refined setting, and first-rate service. Even the pickiest food experts' taste buds will be tantalised by the gastronomic extravaganza that Zoca Diner promises to offer.
An Unparalleled Dining Experience: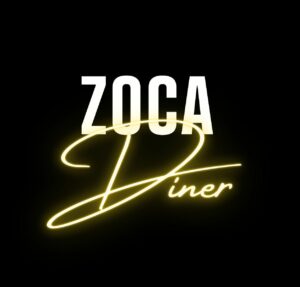 By offering a fusion of modern and traditional flavours, Zoca Diner seeks to redefine the idea of fine dining. The expertly created menu offers a variety of delectable dishes that highlight the best ingredients gathered from all around the world. The menu at Zoca Diner offers something for every taste, from delectable steaks and seafood to handcrafted pastas and vegan treats.
Using organic, locally sourced ingredients whenever feasible is one of Zoca Diner's defining characteristics. In addition to guaranteeing the food' freshness and quality, this emphasis on sustainability also helps regional farmers and producers. The eatery takes pride in its farm-to-table philosophy, which offers a genuine and environmentally friendly dining experience.
Elegant Ambiance and Top-Notch Service:
The atmosphere at Zoca Diner is out of this world. Customers are immediately taken to a world of sophistication and refinement the moment they walk through the doors. A sense of elegance permeates the tastefully decorated interiors, which also feature comfortable seating, delicate lighting, and artistic decoration. The restaurant pays close attention to every detail, including the table settings, to make sure that customers are pampered and at ease.
Fraterniti Foods Pvt Ltd is aware of how important first-rate service is to any dining occasion. The skilled team at Zoca Diner is attentive, informed, and driven to provide top-notch service. The staff goes above and beyond to make each guest's dining experience memorable, whether it's making suggestions about menu items, proposing the ideal wine combination, or accommodating certain dietary needs.
Innovative Culinary Offerings:
To further improve the dining experience, Zoca Diner also introduces innovative culinary concepts. Guests can see the beauty and expertise that goes into making each meal when the kitchen is designed with an open concept. During the chef's table experience, guests can converse with the culinary professionals, learn about the design process, and sample individualised gourmet masterpieces.
The broad wine, cocktail, and artisanal beverage menu at Zoca Diner is designed to enhance the dining experience. To improve the whole experience, professional mixologists are available to create custom drinks that are tailored to each guest's preferences.
Fraterniti Foods Pvt Ltd once again demonstrates its dedication to offering top-notch culinary experiences with the opening of Zoca Diner. The business has developed a refuge for food connoisseurs looking for excellent flavours, a sophisticated setting, and first-rate service through its luxury restaurant brand. All who dine at Zoca Diner are guaranteed a sensory experience that will leave a lasting effect on them. The Zoca Diner is the ideal location for anyone seeking an outstanding gastronomic experience.
Share it on Social Media: