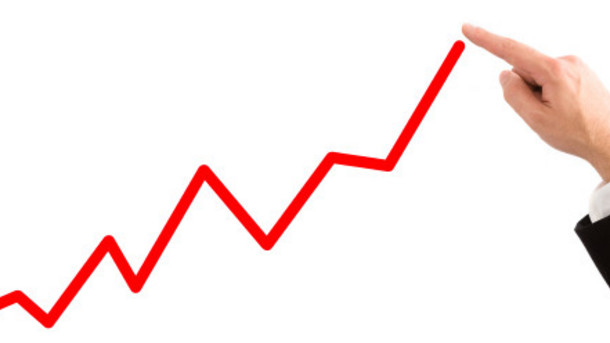 franchise sale growth: Top 10 pointers you are missing out upon
Any franchise needs marketing support to grow their sale, expand their visibility, and attract more customers. This blog-post would aim to explain the strategies that tackle the complexities of the market and how one would become a well-marketed chain.
Marketing of a franchised business is a challenge as compared to other organizations. There is a complexity involved in franchisees' marketing because of inputs from various locations, various owners, multiple outlets, diverse consumer audiences, and different price tiers. There are three distinctive points of difference in marketing a franchised business in contrast with marketing other organizations – First, skills of the marketing team at each place, Second, different amount of expectations and tasks to handle and, Third, formulating and implementing strategies.

How strategic inputs method won't work for Franchise marketing?
Five Ps are the core of the marketing strategy for the Franchises. These are – Product, Price, Place, Promotion, and People. Implementation of the process is challenging as franchises inhibit layered complexities, making it challenging from a tactical perspective.
Various regions and varied customer choices

Owned by a multitude of people having a varied level of expertise

Different price tiers as per the location

Business models of each franchisee according to the physical location

Impact on distribution due to scattered geographical presence

Difference from team perspective –
A marketing team has to undergo a comprehensive set of tasks when seen from a functional perspective. Their workload consists of shining in brand development, consumer research, offering a quality product, and a strategic formulation for the local and national levels, promotions, and channels. The marketing team's work in case of a franchise also extends to budgeting, purchasing, logistics, franchise communications, delivery and freight, production management.
Thus, given the wide range of workload, the marketing team needs to be prepared strategically, highly skilled in strategic planning and execution, and adequately handle the administrator's workload – which generally falls out of the marketing process.

Difference in implementation and logistics –
Implementation is also subdivided into many segments, similar to the expectations of the marketing team. The complexity of the range of processes under the marketing team, donning administrators' shade for them – handling agencies, distribution to multiple outlets, printers – would make it hard to excel in all these fields.
In a franchise system, marketing people get overworked with the administrator's task when proper chains do not support them. This improper treatment and lack of appropriate channels would adversely impact business performance, reducing inputs to more strategic studies. Thus, the job of a franchisee is in danger.

Symptoms that the marketing department needs a shift –
Marketing staff is working long hours and yet always late with their works.

Other departments of the chain who rely on the marketing department are having complaints about it, and they have an issue with the department's not-so-streamlined working system.

Massive occurrences of error and late works.

Franchises are not getting proper support from the marketing team.

Consumers aren't adequately reached by the department, which results in loss of revenue and sales.
10 key steps to management –
Strategizing – 

planning with the big picture in mind by the original business thinkers.

Hiring – Hire the right marketing agency or build successful in-house campaigns.

Skilled staff – 

a focused team that would follow the strategy with utmost care in multiple avenues.

Management – 

Effective campaign management of franchises – location, pricing tier, and planning reports – and monitoring these with proper methods is a must.

Communication – The presence of a crystal communication channel that conveys the franchisor's plan to the franchises is vital to your goals. These guidelines are related to implementation tools, promotion guides, and newsletters.

Cooperating Franchises – 

Any campaign designed sees maximum reach and success when the franchises participate with extra enthusiasm as a partner.

Support – Operations team always ready to extend support in the successful rollout of new products and their promotion. Marketing strategies would bloom once the execution of product placement and positioning is done effectively.
Logistics Management – Administration support or an outsourced solution to managing the logistics of marketing collateral delivered to franchise outlets.
Collaboration – The team should collaborate with franchisees to yield the maximum result in every step of the campaigns' planning and execution strategy.
Procurement – Procurement of supplies in the proper amount from a reliable supplier.
Conclusion –
Any business that has franchises face multi-fold problems while marketing their products and reaching consumers. These problems often tend to lag work schedule, overworked employees, lack of effective communication channel, haywire strategies, lack of execution, and implementation of the business plans. Thus, one needs to be extra cautious in such cases, and in the case of a franchise, marketing strategies should be on par to help the brand and the collaborating franchises.
Share it on Social Media: