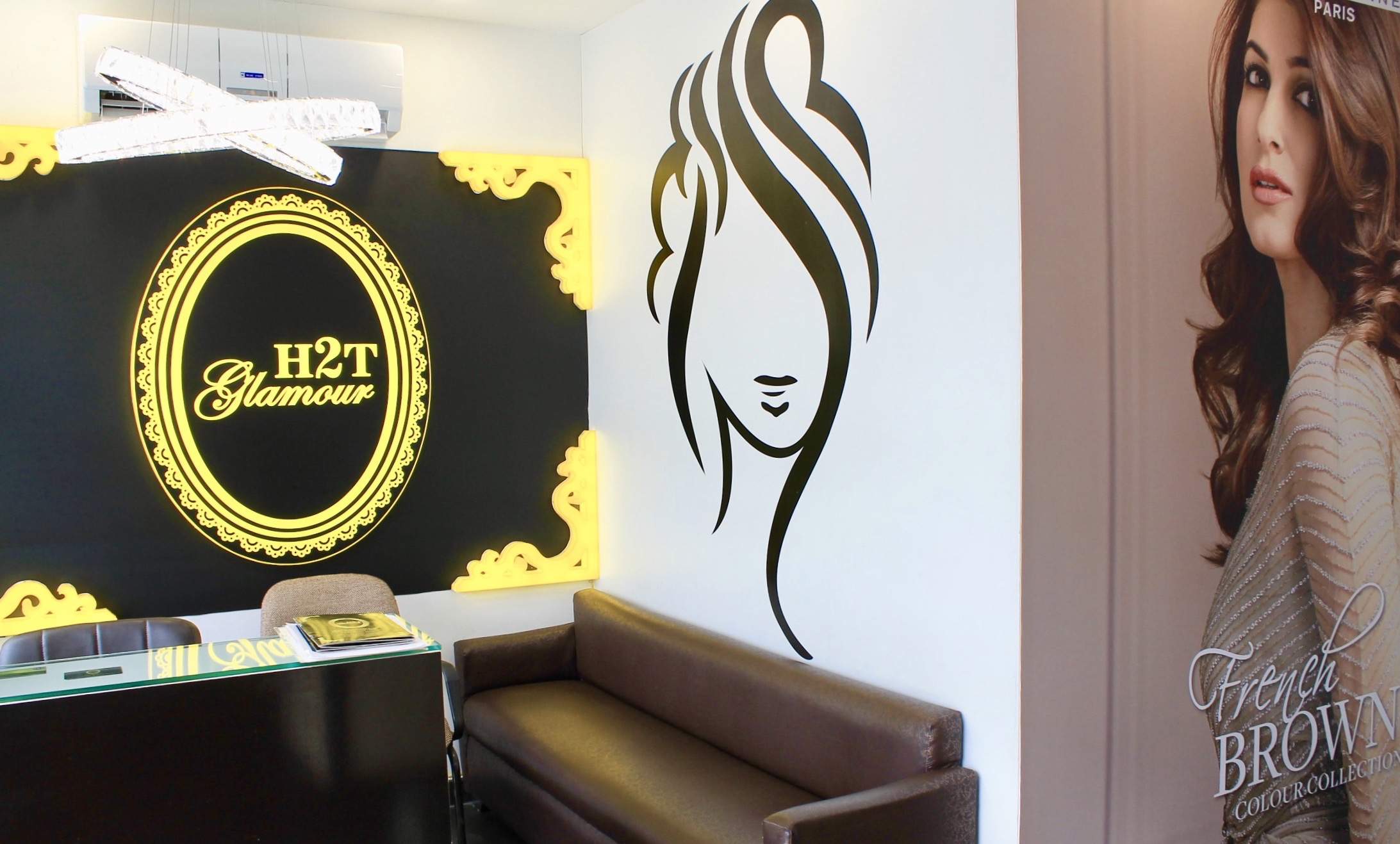 H2T Glamour – How they Plan to Game up to the Next-Level through Franchising?
Study on Behavioral Science shows that it takes less than a second to make a solid impression of your personality. Gorgeous hair, flawless skin, manicured nails all form a very important part of your personality. So, flaunting those glossy manes(be it the latest color trends or stylized curls), showing off that glowing skin and classy manicure – are a necessity to make it count. Nothing comes without effort, but if done right – the compliments that you constantly get make it all worth it!
When talking about Hair, Skin & Nails, H2T Glamour salon is one of the pioneers in the industry. Started in 2017, the brain behind the brand – Arpita (who has  experience in the industry from her Dubai days with certifications from industry leaders like Lóreal, GK, O3+ & Cuccio) had only one motto, to give "premium services at reasonable price".
H2T Glamour is one of the foremost when it comes to hair services across Gurgaon. Each of the hair stylists undergo a rigorous selection process (with Arpita herself conduct the final round) before being on-boarded and is given regular training afterwards so they are completely updated of the new products launched or the latest trends. They are taught the art of consultation and it's mandated that customer satisfaction, hygiene & level of services are the key differentiators.
One of the most innovative salon chains in North which was one of the few salons in Gurgaon to offer Creative coloring with the "RUSK" range of crazy colors! She has even been selected as the Top 50 Salon Owners in India to be personally trained by Federico Longo – the Italian Master Hair stylist.
Skin deep: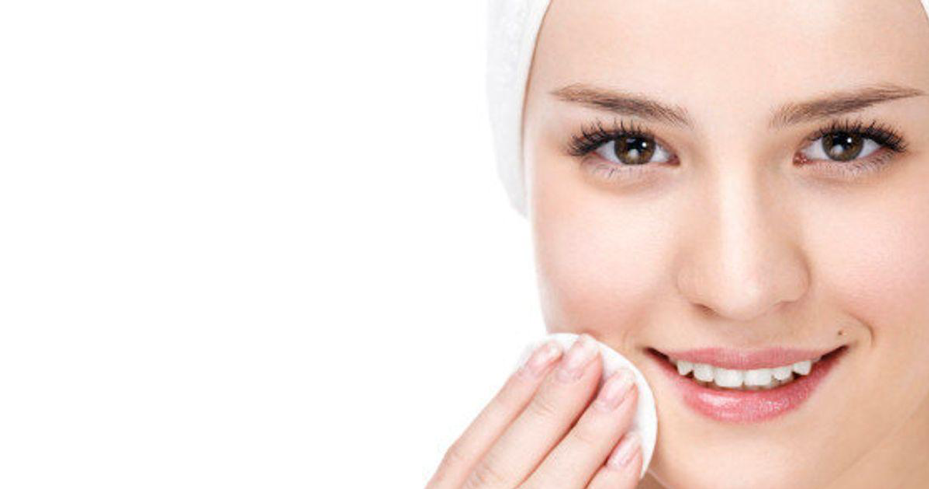 Along with hair, Arpita's H2T Glamour is extremely focused on Skin care & only hire experienced beauticians. Beauticians across the branches are handpicked based on their technical ability – be it the perfect facial or as small a task as to give the perfectly shaped eyebrows.
The brand ensures only using authentic branded/herbal products that are chemical free & Arpita is aware of the wonders a product enriched with active ingredients can do to your skin.
H2T Glamour was the FIRST salon in India to introduce a local herbal brand – Plump – for the organic range of beauty products. Innovation continued with the introduction of Deplieve, the Spanish giant as an option for waxing needs in addition to the very commonly used Rica.
The Art of Makeup: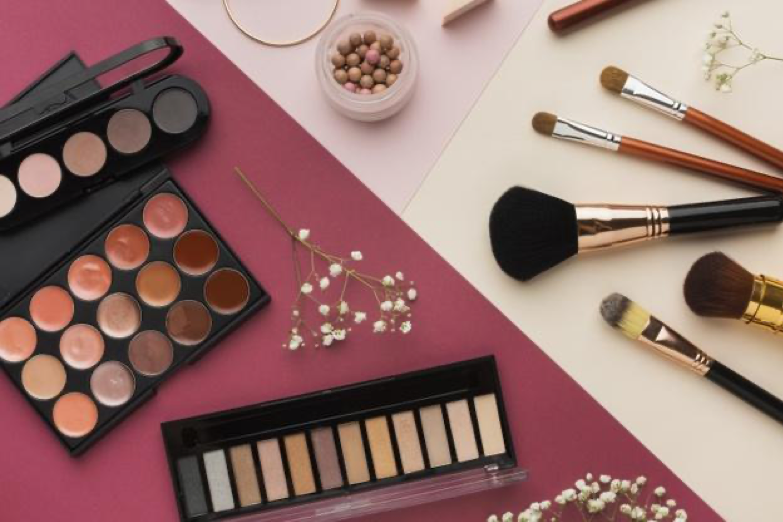 H2T Glamour is proud to have a huge number of referrals that come from satisfied clients. Arpita has been in the make-up industry for over a decade now & she ensures that all her make-up artists are further trained professionally on-the-job directly by her. They are exposed to the nuances to addressing the delicate facets of makeup like Color correction, Contouring, Baking etc.
H2T Glamour is now a name that is trusted since they regularly are able to recommend the perfect look the client needs – be it a simple light party make-up, HD party make-up or the glamorous bridal look to get the perfect long-lasting look to make you look sophisticated and breath-taking for every occasion.
Very importantly, Arpita is very well aware of the number of cases of freelance artists in India using cheap or fake products on their clients to make it cheaper, but the damage caused to the skin is permanent! Hence Arpita ensures that H2T Glamour ONLY use genuine & professional products like Makeup Studio, Kryolan, MAC, NYX etc. to ensure that the client always gets a 'premium service' since it's a combination of experienced technicians with 100% genuine products EACH & EVERY TIME.
Let the Nails do the talking: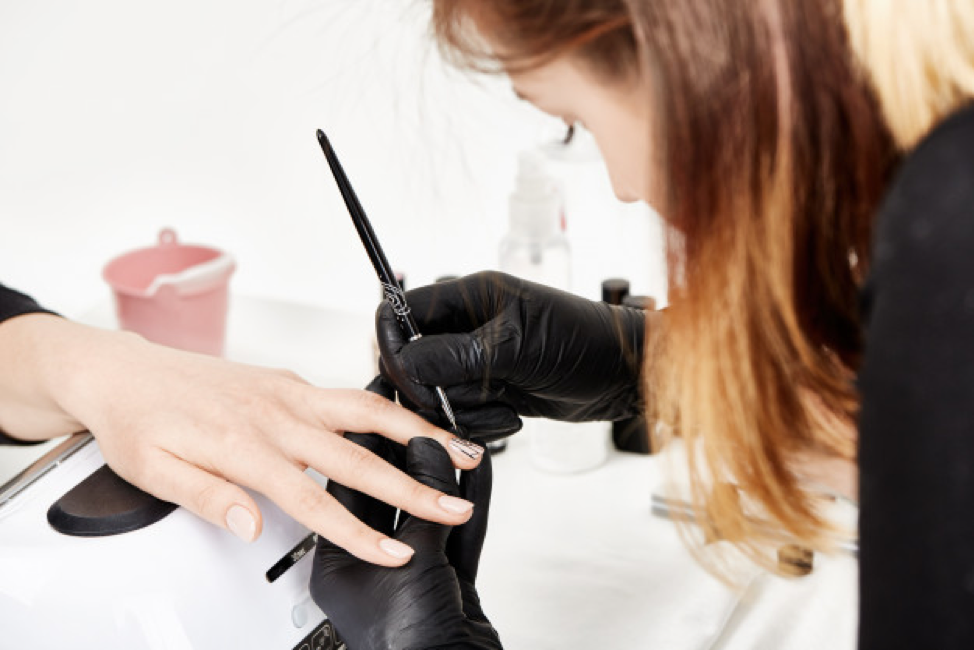 The Nail Garage is the offering that has originated from Arpita's experiences in Dubai. Nail studios are a rage in the "Glamour Capital of the World", Dubai and rightfully so! The main purpose of nail salons, just like regular salons, is to give that "wow" factor as soon as someone meets you!
While regular hair & beauty services have become a norm for most ladies, a lady's hand is one of the biggest reflections of how well-kept the lady is and is one of the focus points right from when you shake hands to when you use your hand to sip the cup of tea, take out your pen or virtually do anything! So, it's no surprise that ladies who want to look sharp and classy won't just focus on their hair or skin – but would also focus on their nails.
With only imported products used, the services offered by THE NAIL GARAGE are par-excellence. Both acrylic and gel nail enhancements are offered in all the branches with special emphasis on the team being nail art experts. They have recently started in-house services also while Arpita conducts regular training sessions for the nails team to keep them aware of the latest nail trends that are making an lasting impression worldwide.
The Brain behind the brand: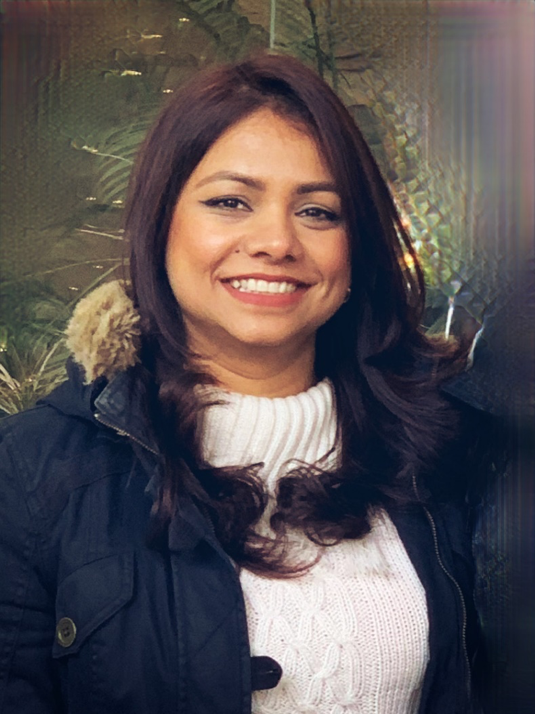 Arpita Bose
H2T Glamour is the wellness arm of the KA Infinity Group founded by the husband-wife duo of Kaushik & Arpita Bose.
It all started in the Dazzling City of Dubai and her 6 years of stay in Dubai, made Arpita understand the importance of appearance in any aspect of life, be it in the corporate culture, hanging out with friends, going for shopping or even taking the metro. Everybody was well groomed and presentable. This piqued her interest in the glamour world. Soon she realized that it takes a lot of hard work to perfect your appearance. Therefore, she dived professionally in the wellness space and got trained in professional make-up and nail enhancement from Dubai. In 2014 she completed her Masters in Skincare and Makeup & started doing freelance work. Within 3 years, she had 1,000+ followers on her Instagram Page and was an extremely popular freelancer. She also had many corporate clients like Emirates Airlines, RAK Bank & Du Telecom.
While visiting Gurgaon, she went to a nearby salon & observed the quality of services provided. She immediately realised that there is a massive gap when it came to the level of service of the staff along with the customer services that is offered. There are questionable hygiene standards (much before Covid times) along with staff's unprofessional behaviour with the customers. There was a lot of room for improvement between 'what a client expects' and 'what the client actually gets'. So, she followed up with an "Advanced Diploma in Beauty" before setting up the first salon of H2T Glamour in Sector 49 Gurgaon in 2017.
There is no dearth of Salons in India, so why open a salon? The only reason was to give clients the very high level of standards & satisfaction that they are paying for. This is the reason that all her salons have grown consistently and the presence of H2T Glamour in a mall is an immediate warning that a few of her competitors will have to close their salons, since they cannot maintain the level of professionalism, hygiene, product quality at the price points offered.
Before entering the beauty industry, Arpita has garnered 13 years of corporate experience in Operations & Customer service  across some of the large multinationals like Vodafone, Evalueserve, FIS, E-Funds & Du Telecom (in Dubai). This enables her the empathy to deal with clients and have a keen eye for attention to detail in operations which is critical to build a salon chain.
She is also an interior designer & her past interior designing projects included residential and vacation rentals in Dubai. In India, she designs all the salons herself & has also designed the compact designs of the 80+ Phixman.com outlets across India. She is also a certified Yoga instructor & has been practicing for over a decade now.
In her free time she enjoys listening to music, cooking & meditation.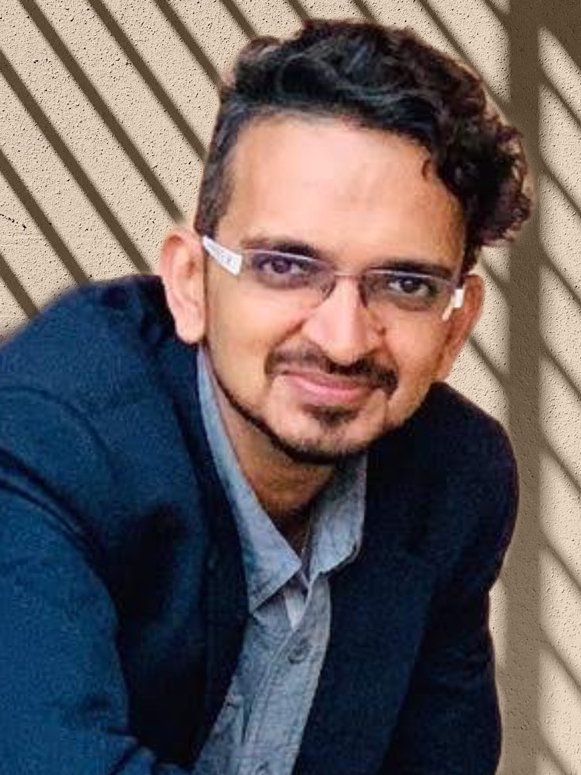 Kaushik Bose
The co-founder of the brand Kaushik, comes from an intellectually rich background. He has always been a go getter. Give him a target and he will make sure that it happens. He completed his MBA from MDI Gurgaon in 2005 after his Engineering from RVCE Bangalore. He has over 17 years of work experience across Corporate Sales & Marketing in IT behemoths like IBM, SAP, Wipro & GBM in Dubai with 5 multi-million-dollar deals to his name. He has led sales teams in the past and is responsible for corporate tie-ups across the organizations and has already partnered with a few big names like HDFC, Kotak Bank, Yes Bank & Air Vistara.
Kaushik is a hustler & will keep brainstorming new ideas to implement & grow the business. He has the sharpest brains one can come across with and he uses his quick-thinking skills for taking day to day crucial decisions. He is an active blogger and possesses immense knowledge almost about anything. He is good with numbers and does all the financial planning for the company. He is very forward thinking and understands the value of talent. He believes in result-oriented decisions which help in getting the company move forward. Kaushik is also responsible for franchising and for corporate tie-ups to have larger footfall across the salons. He is also responsible for the funding of the organization and growth strategy.
With exceptionally high hygiene standards, trained & experienced hair stylists & beauticians, 100% genuine products & single focus on customer satisfaction, Head-2-Toe Glamour would be the "go-to brand" for a premium and holistic experience for salon & nail art clients across the country at very affordable prices. H2T Glamour would be the new-age brand that would disrupt the old names that have been in the industry and are offering the same services for decades.
Incorporation of technology across multiple channels would ensure that Customer Satisfaction remains the pillar around which the brand is nurtured.
Brand Mission :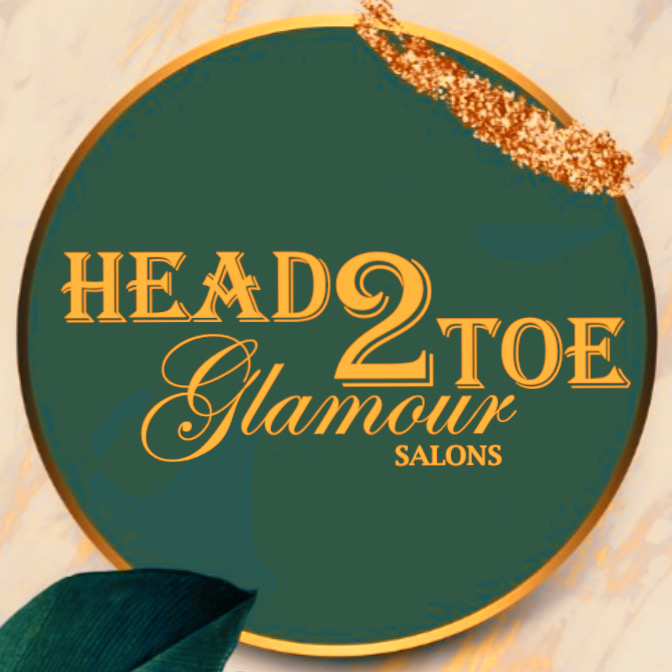 Head-2-Toe Glamour (Wellness arm of The KA Infinity Group) was conceptualize on India's 70th Independence Day, 15th August 2017, with a singular focus: – "Premium Services India Deserve." The mission is to make clients understand the value of Quality Grooming and its role in today's world. To educate the client about the importance of hygienic, high quality services using only high-quality products.
We aim at giving the best experience to our clients when they visit us. We hear the client's requirements and provide quality services to each of our clients without compromising on the quality. We are implementing the best practices from across the industry worldwide with a local flavor to ensure that the clients get a premium experience every time along with an exceptional customer service.
Brand Values: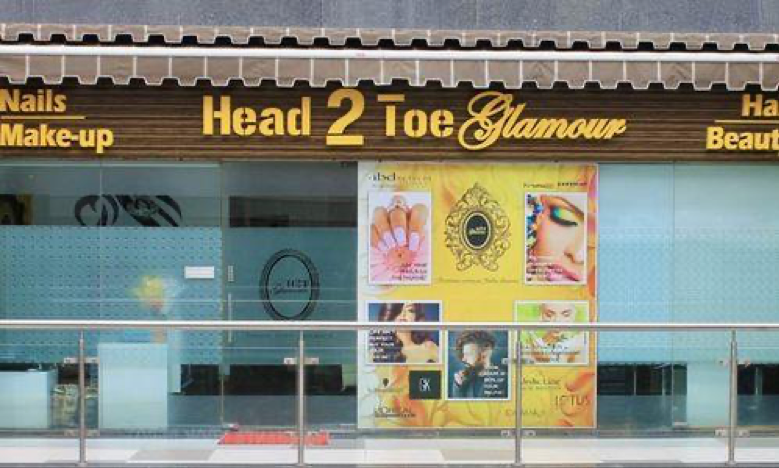 Hygiene – Learn from the best! To incorporate the best practices from Dubai where hygiene standards are one of the best in the world.
Integrity – To always be true & honest to clients, partners, staff & vendors. Only use 100% genuine products even if that means an increase in price, since Indians deserve to get what they are paying for.
New Launches – To continuously incorporate best practices in the respective fields. Examples include Plump, Deplieve, Godrej professional colors & Rusk.
Customer Service – Taking regular feedback from our clients gives us the opportunity to hear our customers & implement the same. Establishing a personal touch with the clients by remembering their birthdays & Anniversaries and extending exciting offers and pampering them in all possible ways.
Training – The quote by Benjamin Franklin says it all – "Tell me and I forget, teach me and I may remember, involve me and I learn." Continuous trainings are integral to the process of staying informed of all the latest trends and offerings.
Passion – We are in for the long run and therefore need to partner with passionate staff, franchisees, and vendors etc to make an ecosystem that always wants to do better than the day or week or month before. The right-minded people who can spread the brand essence with exclusively curated guidance offered by Frankart Global is the way forward.
Why H2T Glamour? :
With a total corporate experience of 30+ years of the founders, Head-2-Toe Glamour is a professionally run company within a highly unorganised industry. Since both the founders have a background in each of the following critical aspects of the business, it makes H2T Glamour one-of-a-kind in the franchising market.
Operations – Our super-tight operations leads to a very well-defined set of processes & Standard Operating Procedures (SOPs) across the board. This can be seen in incentive structures, customer satisfaction surveys, staff hiring etc. There is always a special attention given to the hygiene of the salon and this has given us great feedback from the clients. Every trivial detail like the music playlist is shared with the franchisee, keeping in mind the feedback and preference of the clients.
Analytics – We have data right from Day 1 & actually use that data to customize offers for clients. We are successfully able to cross-sell & upsell based on the type of client, history and likes/dislikes. We only offer services and products which have a great profit margin. The franchise model is based on actual results of the Sector 57 branch even before franchising out to the public.
Sales & Marketing – Our corporate tie-ups ensure that you have a very quick brand recall right from the beginning. We already have pre-negotiated agreements with banks (for card machines), software provider, online marketing partners, digital marketing vendors, SMS vendors, distributors etc to ensure that the franchisee can simply opt for a plug-and-play model to get started very quickly. We have watertight contracts with landlords that will ensure that you get a great deal and are protected during the times even like Covid-19.
Trainings – Regular training sessions like in a corporate environment is a clear differentiator within salons. It's critical they stay informed of the new trends to be able to cater to the requirements of the ever-changing clients. We have tie-ups for trainings with L'Oreal, GK & O3.
Funding – Being an MDI Gurgaon alumnus, Kaushik is responsible for funding & has a great network to get funding to ensure fuel to the growth of the brand. This is critical because this puts us in the league of the big names, since it brings in reliability and the trust in the brand.
All our staffs are handpicked by Arpita & the managers come with a huge amount of industry experience and are only on-board when they are passionate about their job and customer satisfaction to make Head-2-Toe Glamour the brand that we are striving for.
Our parent company (KA Infinity Group) is already the master franchise of a mobile repairing company & has 11+ outlets in their region. Hence, the challenges faced by franchisees are already incorporated in the franchise model to ensure that they do not face the same problems.
We pride ourselves for our continuous new launches – we launched the first-time-in-salon organic range from "Plump", the professional colour range from Godrej, the complete range of the hair experts "Rusk" & the Spanish wax innovators "Deplieve".
We have a very clear roadmap for the future & with 40% growth in the second year; we are on the right track to achieving our 5-year roadmap of being a 5-crore organization.
Mentorship – We know how difficult and critical it is for a new employee (this case franchise) during the initial time. Hence, we will provide full support to the franchise, making it a great recourse to invest into.
Both Kaushik and Arpita feel that with franchise expansion expertise from the Frankart Global Team, it becomes a lot more easier for to expand footprints to the Indian and other global markets. If this interests you, please click here for more details.
Share it on Social Media: