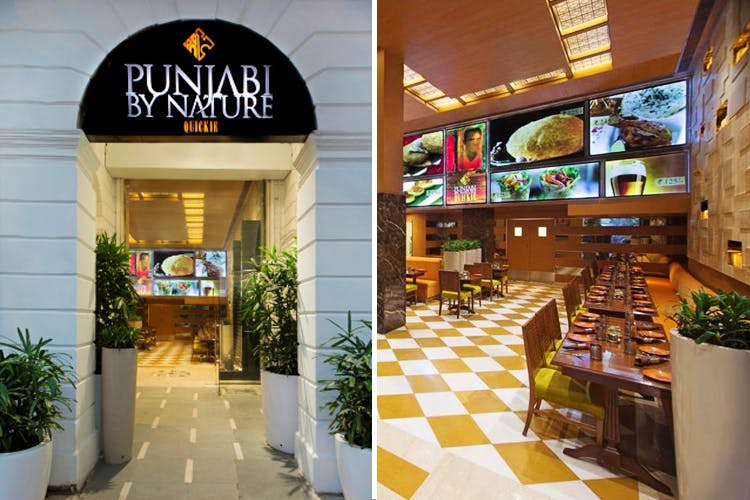 Punjabi by Nature
Punjabi Cuisine
is an artistic integration of sweet and salt, supposed opposites, in the best way. Punjab is one of the most prosperous states in India and the food there attests to this statement. Food has the power to unite people, especially the rich Punjabi with its succulent taste and desi-ghee. Nationwide everyone refers to Punjabi cuisine as an epitome of taste.
Starting from their buttered, lusty naan's to their sweets or a huge glass of Lassi, everyone loves the menu. There isn't an item on the menu that isn't loved by all. These might be some of the reasons why most of the restaurants have Punjabi cuisine on their menu. Be it individual or franchise restaurants, Punjabi cuisine is always explored as a part of the menus. Countless franchises serve Punjabi dishes on their menu. From PUNJABI PIND DA DHABA to Punjabi Grill, countless chains are profiting from the obsession that is Punjabi Cuisine. One such restaurant franchise is Punjabi by Nature. Blended with a perfect mix of tradition and innovation, Punjabi by Nature is a fast-growing franchise and it's easier than ever to become a part of this franchise. All you have to do is click a few buttons and reach
frankart.global
, from where it will be their responsibility to make you a part of this franchise. The requirements for this Franchise Owned Franchise Operated (FOFO) model are very specifically illustrated on the Frankart website. The area required to set up this Franchise ranges from 350-4000 sq ft. The minimum
investment
on this franchise is INR 37 Lacs and the maximum can go as high as INR 2 Cr. The royalty to be paid for the franchise is only 7%. There is an area for expansion since this franchise aims to mark its Presence Across the Nation (PAN) India.
Established in 1998, Punjabi by Nature is home to some of the most authentic tasting North Indian cuisine. Every dish offered on its menu has been carefully and artistically curated using the finest ingredients, fresh herbs, and spices by highly skilled staff in a relaxing and comfortable ambiance. From copious platters, various delicious kebabs, to flavor-packed chicken and mutton preparations, they aim to bring the real taste of North Indian delights to savor the taste buds. The staff aims at maintaining the fine name that Punjabi by Nature has built for itself by catering to every guest and giving them an authentic and satisfying North Indian experience. The elegant, ambiance and décor offered by the restaurant staff, draw in an impressive crowd. The food is prepared and presented with an immense amount of skill, technique, and care which radiates culinary excellence. The menu is designed to impress one and all with its lip-smacking Punjabi delicacies to a high range of vegetarian dishes making it one of the best restaurant franchises in India. These reasons make it one of the best restaurant franchises to be invested in as it is a team of dedicated individuals dedicated to creating a fusion of traditional and
innovative experiences for everyone.
Share it on Social Media: