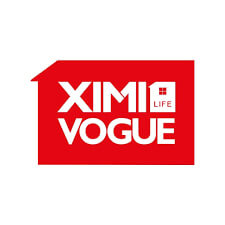 XIMI VOGUE enters into Indian Market
Following the footsteps of MINISO, XIMIVOGUE, also known as  XIMISO, a Korea-based designer brand that is a fast fashion department franchised store, has entered into Indian Market. XIMIVOGUE is the promoter of global 'Green consumer products' and currently has its presence in more than 64 Countries with over 1400+ stores and more than 10000 products. In India, it has currently 18 stores and the company is in a full expansion mode through the franchising route. XIMI VOGUE Lifestyle India, the Indian Arm of the parent company is being led by Managing Director Mr. Ankit Vedi. The brand has earned the admiration and respect of its customers all across the world – who are primarily aged between 12-40 years.
XIMI VOGUE provides the following services to its retail partners:
1. Marketing services.
2. Advertising and publicity services.
3. Organizing fairs and exhibitions for commercial and advertising purposes.
4. Commercial information and advice for consumers in the choice of products and services.
5. Commercial administration of the licensing of the goods and services of others.
6. Market analysis.
7. Business management consultancy.
8. Import-export agency services.
9. Coupon procurement services for others.
10. Sales promotion for others.
Share it on Social Media: