Should You Buy a Franchise or Start Your Own Business
Should You Buy a Franchise or Start Your Own Business from Scratch
Entrepreneurship can be a challenging, insightful, but rewarding journey. To live your dream of becoming an entrepreneur, owning a business, and achieving success, you must have the right approach from the beginning. It's pretty evident that running a business comes with its ups and downs. But, what you need to know that choosing the right business format and creating a vision plan can give you a clear perspective.
Franchising and startups are two of the most common business formats. Based on your capital, ideas, and vision, an entrepreneur can pick a format and start creating their empire. If you, too, are contemplating these two options but cannot figure out the suitable route for your business sense, let us help. With the help of the following ten pointers, we will help you ascertain which path is better for you; whether you should buy a franchise or start your firm from scratch.
Ownership
Entrepreneurship is often associated with ownership or sole propriety of a business, but it might not hold in many cases. As far as franchising is concerned, the franchisor is the owner of the business as well as its operations, and the franchisees own just the outlet that they have purchased. If you want full autonomy over your business, starting your own business is the better option.
Cost
The cost of buying a franchise could be higher than starting your own business, especially a small-scale one. But, it does come with benefits such as the reduced risk of failure and quicker returns. Whereas, you need to put in more money than you earn from your new company during the initial few years.
Brand recognition
Franchising is based on extending an already successful business plan. This means, owing to brand value and recognition among the target audience, it comes with a set customer or fan base. In the case of startups, you have to build the brand from ground zero. This might involve way more cost of marketing and sales than a franchise.
Financial assistance
Even if your startup requires lesser money than buying a franchise, banks and other financial institutions might still favor the former. The reason behind it is that such lenders would instead place their bet on an established business than lending to a risky new business, which might never be able to pay back.
Freedom
Franchising might not be the best-suited route for individuals who want to experiment or create a unique product. It comes with very set SOP, and franchisors are not allowed to make changes in anything – be it product line, interior, or everyday operations. If you have a unique idea and skills to run a company, starting your own from scratch would, no doubt, would be a better proposition.
RoI
Regardless of the scale of your startup, you cannot expect it to start making money or delivering a satisfactory RoI from the get-go. That's obviously because new businesses do not have a customer base or reputation in the market. With franchises, however, you get a loyal customer base that loves your product as well as high-quality marketing support from the franchisor.
Risk
Businesses come with their own set of risks. With franchising, however, the risk involved is lower, especially if compared to starting your business from scratch. It's also based on less paperwork and trial-and-error. With a new business, there is no way of finding out whether it will be a success.
Support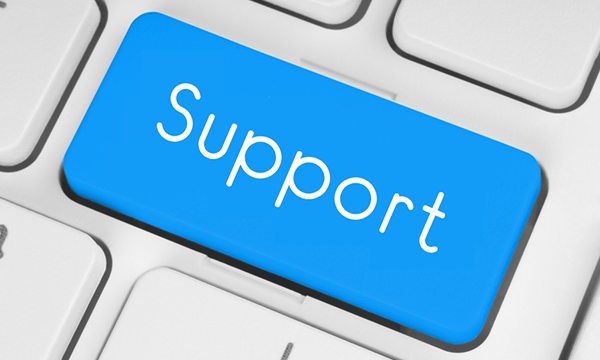 Both types of businesses involve never-ending licenses, rules, regulations, but in the case of franchising, you have the franchisor to guide you. With a startup, you have to learn everything from scratch, which might lead to mistakes and losses too.
Scalability
Once your franchise becomes successful, you can extend an offer to buy more outlets with the franchisor. It will involve lesser work, and you will still get the benefits of franchising. But, expanding a startup business requires extensive capital and hard work; plus, your startup needs to earn significant profits to reach this stage.
Resale value
There are times when a business owner wants to sell it and move on. This is where the nature and type of your business can make or mar a deal. The resale market and value of startups or independent businesses are quite tight. Investors look for stability and safety when buying a business, which – more often than not – is found in Franchise Business.
We're sure you must have noticed by now that both franchising and starting your own business from scratch involves negative and positive aspects. Although most of the pointers above show that franchising can be a better proposition in comparison to a startup, you should take a final call after analyzing your end goal of stepping into entrepreneurship. 
If you want to give birth to your brainchild, have full autonomy and freedom, and want to let your creative juices flow, a startup would be apt for you. Otherwise, franchising is better for it teaches the nuances of entrepreneurship while helping you earn money and create a network. For further insights into the Franchise Business, drop a query right here. 
Share it on Social Media: