Start a Premium Restaurant with Taco Island Franchise in India  
Tacos are a traditional Mexican dish made of a tortilla with a filling. The fillings can be of a variety of things, which include chicken, seafood, vegetables, paneer and lamb, to name a few. They are garnished with salsa, sour cream or guacamole with vegetables like tomatoes, onions, chillies and some other veggies.
They make the taco as fast food using a 'taco shell', which is pre-fried into a U-shaped taco. The stuffing is filled fresh upon ordering a taco.
Is there a demand for tacos in India?
The food industry in India is rapidly changing and is giving opportunities for new flavours to enter the market. The younger generation is pretty lax about the traditions and old practices and is experimenting with new food. Western culture is becoming a fad amongst the younger generation, especially in Mumbai and Bangalore.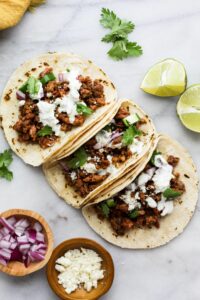 The Indian food and beverage sector is very profitable and not only new companies, but also foreign companies have set up their branches or franchises in India. One such business is selling tacos. This Mexican dish is like Indian preference and is slowly gaining popularity in India. Being relatively inexpensive than other fast food, it is one of the better options Indians have.
Why should you get a Taco Island Franchise?
The main reason to choose a Taco Island Franchise is to reduce the risk of loss of business. Taco Island Franchising system works on a proven method and keeps the minimum risk of loss.
The franchisor provides the design of the franchise, they will tailor the design to the business individually depending on the location and area of the site.
The franchisor will help you with the supply chain. They will set up a robust supply chain that will give you an advantage over a startup.
The franchisor may also assist with contracts or vendors to set up the franchise
You and your staff will receive proper training to ensure that the restaurant operates smoothly.
You will receive exclusive territorial rights. There will be no other Taco Island Franchise in the territory.
What support will you get from the franchisor?
 

The franchisor will provide you with detailed manuals for your franchise. If you still need help, you can contact the head office and ask for help.

 

The franchisor will help you select the location for the franchise.

 

You will get help with marketing and advertising the franchise.

 

An official from the head office will help you set up the franchise.
Things to consider before getting a franchise
 

Before you invest in a franchise or any other business, you must know your financial limitations. You should allot a budget for the business. You should do thorough research at your end on the costs incurred to start and run the franchise.

 

You must have enough capital to run the business for a few months until you make a profit. We easily ignore the working capital. It is a major recurring expense.

 

You should do proper market research and find out if there is a demand for the product. If there is no demand or very little demand, then the business is likely to fail.

 

Knowing the competitors for your business. Competitors can be a likely reason for a business to perform poorly. If there is a well-established business in the area, then your business may not get enough customers.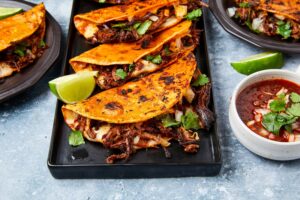 How to apply for a Taco Island Franchise?
Applying for a Taco Island Franchise is a simple process,
Fill up the Investor Enquiry form. The Frankart Global team will contact you after reviewing your application. They will help you by acting as an intermediary between you and the franchisor.
Frankart Global also offers services like financial services, market analysis, real estate services and legal advice.
Share it on Social Media: