Best Franchise Business in Delhi
The magnitude of investing into business has grown manifold, more so into franchise business. This option seems more viable to those who want to switch into business, or want to use it as additional income aspect in their lives. Whatever may be the reason, the best way to enhance your money is to thoughtfully engage it into a, lucrative business opportunity while also getting seemingly empowered in many ways.  There is a plethora of options that are out there to choose across various industries but we bring to you some curated options to choose from. Delhi being the capital attracts people from far and wide and many settle here in search of big city dreams. With a cosmopolitan culture and a thriving population, franchise business promises vast potential.
1. Mufti (Retail)
Retail is one of the very popular options of franchise business which is spread across several industries.  Fashion retail is a thriving business which is catering to the needs of the fashion minded or the necessity driven. Mufti was established I998 and is named after the colonial era term for casual dressing as opposed to being in a uniform. The idea behind creating Mufti was to provide innovative and organic clothing to fashion-lovers and ever since has introduced revolutionary designs in the market, including the iconic stretch jeans. Currently, Mufti has 90 Large Format Stores, 1200 Multi Brand Outlets and 300 Exclusive Brand Outlets PAN India.
Marketed and distributed by Credo Brands Marketing Pvt. Ltd., Mufti as of now has an experience of over 20 years in the first global fashion brand with Indian Roots making it the best retail store franchise in India.
Franchise Model: FOFO
Area Required:1500 – 4000 sq. ft
Area for Expansion: PAN India
Min. Investment: INR 15 Lacs
Royalty: NA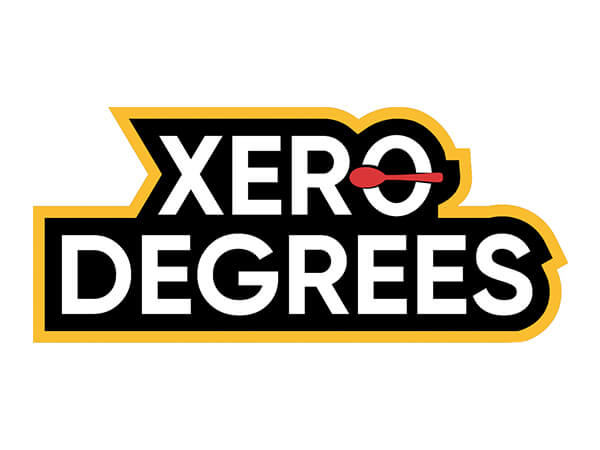 Nothing can make peace with a hungry soul. There is no comparison to the importance of food in our lives and not only food, good food. We all rely on our favourite food brands to relish our favourite delicacies and satiate our taste buds. Food and beverage franchises are a great option to invest as all forms of food franchise are always a get go, be it fast food, or dine it there is always a target audience specific that it caters to.
Known as 'the cheese paradise' among food lovers, Xero Degrees was founded by Kashish Aneja & Shivam Kakkar a few years ago. The primary focus was on giving a cosy vibe to the cafe while curating a true-blue American menu. The food items listed on the menu range from snacks to meals and desserts to beverages – are all customer favourites. The brand keeps upgrading the recipes and the menu as per the demands of their customers, keeping customer satisfaction a priority. Some of the most sought-after treats are Red Velvet Shake, Popcorn Nut Caramel Shake, Big Bang Theory Slider, Cheesy Fries and Pizza in a Jar. It has multiple franchises in Delhi NCR and Chandīgarh and are on an expansion spree and is a likeable option for investors.
Franchise Model: FOFO
Area Required:300-1000 sq. ft
Area for Expansion: Delhi-NCR
Min. Investment: INR 17 Lacs
Royalty:8%
Education is extremely important for the future of not only an individual but the entire nation!  That being said, it is quite a task to find the appropriate educational institution when the industry is filled with countless options existing. Making the right choice would determine a lot about the initial knowledge build-up of a child and the upcoming future. Investing into education franchise should be carefully thought to provide the optimum benefits.  Offering High School Franchise in India, G D Goenka is a great recourse to rely on.
Recognized by the Directorate of Education, Delhi, and affiliated to C.B.S.E., G.D. Goenka Public School is a pioneer in providing quality education through the latest educational aids and equipment and facilitating some unique amenities and facilities to create the required ambience for study.  The school employs faculty members who are qualified and possess all the necessary qualities to accomplish the mission and goals of the institution.
Franchise Model: FOFO
Area Required:150000 sq. ft
Area for Expansion: PAN India
Min. Investment: INR 16 Crore
Royalty:10-15 %
4. Floral Hut (Flowers and Gifts)
Flowers and gifts are one of the best ways to express our feelings and appeals to all age groups. They also comprise of the most gifted items on any occasion and are popular among millennials.
Floral Hut deal with flowers and gifts. They have an exclusive range of flowers in different categories. They versatile options to choose from like flower arrangements, flower bunches, flowers in a glass vase, flower hampers, flower combos, etc. The floral hut is committed to delivering beautiful flowers to people on different occasions, Floral Hut also has a number of gift options suited for every occasion, which makes it a one stop solution for buying gifts for the loved ones. They also cater to services like decoration for all occasions like birthday, anniversary, marriage functions, parties, etc. One of the best Franchise Business in Delhi.
Franchise Model: FOFO
Area Required:250 sq. ft
Area for Expansion: PAN India
Min. Investment: INR 6 Lacs
Royalty: N.A.
5. Tex n Craft (Furniture)
Furniture is a detrimental feature of a space be it official or personal. A good choice in furniture can make the room lively and can create the perfect ambience.
Tex n craft is the company established in the year 2000. It is a Furniture home decor and furnishing service, provider. It deals with the sales of exhaustive and economically priced range of Bedsheets, Blankets, Curtains, Cushions, Bath Mats, Towels, Carpets, Rugs, Poufs etc. They are engaged in supply, manufacturing, and export of premium quality Home Furnishing Products including Shaggy Rugs, Polyester Shaggy Rugs, Loop Chenille Rugs, Cotton Chenille Rugs, Rayon Chenille Rugs, Jacquard Cushion Covers, Cotton Fabric Bags, Designer Cotton Bags, and Topping Cotton Bath Mats to Cotton Kids Bath Mats, etc.
Franchise Model: FOFO
Area Required: 750 sq. ft
Area for Expansion: PAN India
Min. Investment: INR 14 Lacs
Royalty: N.A.
Share it on Social Media: