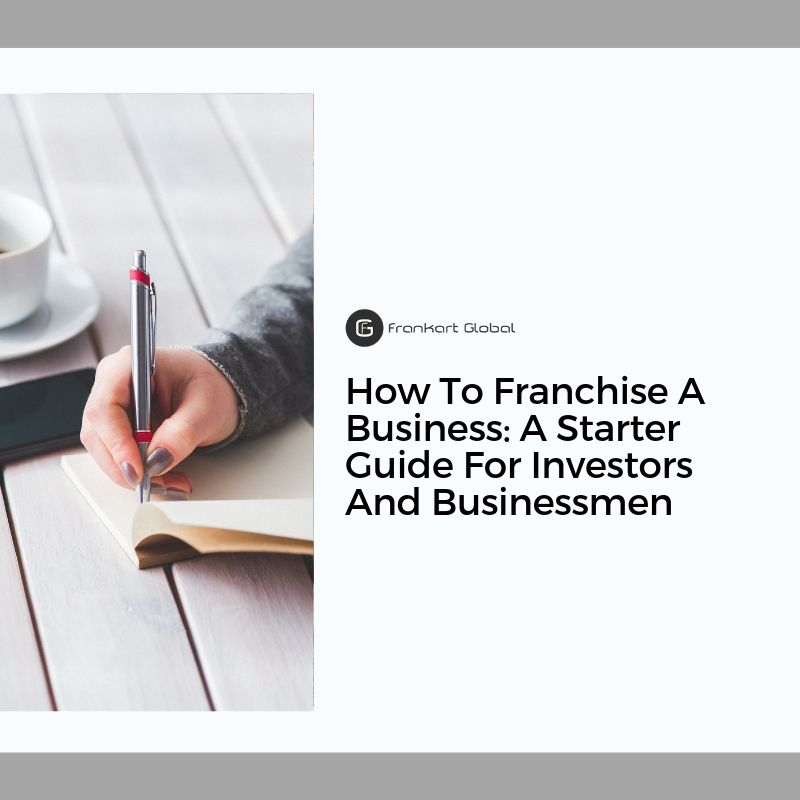 How To Franchise A Business: A Starter Guide For Investors And Businessmen
Expanding a new business has several financial, legal and other market risks which pose as a deterrent for investors and businessmen. The sheer amount of planning, compliance and effort involved in helping a business maintain sustainable growth prevents many small, yet successful, businesses from expanding beyond their first outlet.
This is probably the prime reason why the franchise model is often lapped up by entrepreneurs who want to minimize risk while enjoying continued success.
Franchising your business allows you to expand without the cost of equity or risk of debt and find motivated personnel that can help you grow at breakneck speed.
The Franchise Industry in India: A Bird's Eye View
It is no surprise that some of the most successful businesses in the world have used the franchise model to grow. Currently, more than 120 industries use the franchise model to fuel their expansion and enjoy rapid success. However, before entering the franchise industry, you should be aware of the following:
Franchisor-Franchisee Relationship
The relationship between the franchisor and the franchise owner is one of the most critical aspects of a franchise business. A franchisor is an entity or company which allows third-parties to conduct business under the franchisor's trademarks. The franchise is the third-party (person, entity or company) that purchases the license from the franchisor and receives support from the franchisor to run the business, usually paying a one-time or recurring royalty fee to them.
Cost of franchising
The franchise has to pay some up-front setup costs as well as a fee to the franchisor to start business operation under the franchise name. Most franchisors provide training, marketing and operational support, which is usually covered by the setup fee. The other costs that a franchisee may incur are as follows:
   The capital for acquiring/renting location

   Hiring employees

   Purchasing inventory

   POS setup

   Security
Despite these costs, starting a franchise is less expensive than starting a new business from scratch in the same industry.
Franchise Disclosure Document (FDD
)
If the franchise owner and franchisor agree to enter into a formal business arrangement, the franchisor hands over a document known as FDD or Franchise Disclosure Document. Typically the FDD contains information about the franchisor, any history of bankruptcy, investors, profit margins, work practices, revenue streams along with how much a new franchisee can expect to make. Furthermore, all the terms and conditions of the agreement are also mentioned in the FDD, including the fee, charges and costs. It is recommended that you hire a franchise consultant to go over the FDD to avoid any oversights that may cost heavily in the future.
A quick look at different franchise models
Due to varied nature, complexity, margins and operations of different businesses, it is natural that there exists more than one way to franchise. There are three prominent models for franchising – business format, product distribution and management. Let's take a quick look at each of them:
Business Format
This is your typical franchise model wherein a franchisor gives the rights to trade names, work processes and trademarks to the franchise owner to help them sell the product for a fee. The franchisor sets the brand guidelines and expectations for the franchise outlet and owner, and there is a binding contract between the two parties that requires a part of the revenues, or profits, be paid to the franchisor. Brands in the F&B industry, like Dunkin' Donuts, KFC and Starbucks follow this format.
Product Distribution
This format of franchising is analogous to the supplier-distributor relationship. The franchisor is merely responsible for providing inventory, and the distributor or franchise owner moves the product. The franchise owner usually has more independence than in the business format with the only restriction being the exclusivity of products. There is also often a fee for using the trademark as well. This format is preferred for more big-ticket purchases, like in the automobile industry. Brands that prefer this format include Ford and Coca-Cola.
Management
A management franchise is run by a franchise owner who oversees the business rather than being involved in day-to-day activities. This type of franchise is ideal for someone who has previous business experience and can lead the franchisee business to success. Most B2B franchise businesses follow the management model of franchising.
How To Franchise A Business
The franchise industry in India is estimated to be worth around $47-48 billion and is expected to register a substantial growth rate in the near future. Depending on what kind of business you own, you can consider expanding your business through the franchise model, but only after you have asked yourself two key questions:
   Is your business 'franchisable'?

   Is franchising the right strategy for expansion?
If the answer to both these questions is in the affirmative, here's what you need to know about franchising:
Know your business inside and out
Can you describe your business, its goal and mission, in a short sentence? If so, you clearly understand the ins and outs of the business. For a successful franchisee, as a franchisor, you must understand your business concept clearly to attract investment. If not, start preparing yourself by checking your financials t analyse your business and decide which franchise format would be best suited for you. Read up on different franchise models to select the one that is viable for your business.
Find out the legal requirements
Learn all about the legal issues around franchising. It is highly recommended that you seek the help of a franchise consultant to help you navigate the legalities of the process. It would help if you also prepared the FDD (Franchise Disclosure Document) which will contain all pertinent information about the business for potential franchise partners to review.
Create your franchise model
Do you want to grow nation-wide or only in a particular state? How quickly do you want to expand in the next year, the next five years and the next ten years? To find an answer to these questions, it is crucial that you design a strategic growth plan. Creating a franchise model for your business also requires you to choose from one of the formats that your business would benefit from the most. It is also essential that you set down brand guidelines and the right restrictions for franchisees.
When it comes to franchising, the devil is in the details. Finalize important variables such as:
   Franchise fee

   Royalty fee

   Franchise agreement terms

   Size territory

   Areas where you want to expand

   Type of training and support you're willing to offer

   Supplier-Distribution relationships

   Business experience required

   Marketing and advertising
Create a support network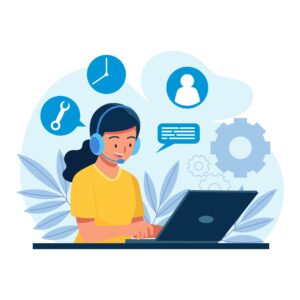 As a franchisor, you need to ensure that your business grows in tandem with franchises and there is a seamless synergy between the two. Most franchisors have dedicated teams to support franchisee owners. These teams are responsible for handling new franchise applications, training teams, providing ongoing support, undertaking promotional campaigns and even help new franchise outlets in setup and launch. Thus cultivate a network of support for all your business partners to ensure high levels of confidence and trust from your franchise partners.
Develop training manuals
You will need a training manual not only to impart your knowledge onto new franchisees but also manuals to help them train their staff. This training manual will help franchisee owners find solutions to recurring business questions; like, what do you do if you run out of inventory; how to negotiate with a new supplier; what to do when a customer leaves a bad review? Remember, all likely real-world scenarios should be addressed in the training manuals.
Screen franchise applications
You need to ensure that your franchisee partners are dedicated and passionate about running their business and are not cutting corners to assure higher profitability. Remember, if a particular franchise ends up on the wrong side of the law or has many consumer complaints against it, the entire network and brand will be negatively impacted. Hence, it is vital that franchisors rigorously screen potential franchisees to ensure that they are capable of running effectively.
Franchising a Business: A Checklist
Here's what you need to remember before taking the plunge and franchising your business:  
Evaluate if you're ready for franchising
Often businesses jump the gun when it comes to franchising and thinks that franchising the next logical step after achieving limited success. However, franchising may not be the right move for you just yet. If your business is wildly successful and has a model that can be easily replicated, you should think. If not, remember that you must create a model that can be scaled and setup easily. Know that if you haven't worked out all the kinks, no one is going to want to buy.
Don't underestimate costs
You will need a substantial amount of money and resources to pay for expenses like hiring a franchise solutions company, getting an attorney, filing the required legal documents and setting up your team. Furthermore, a part of this cost will be recurring, as the FDD and other documents may need regular updating, and your team might need more members in the future. Plus, there will be market costs as well; of promoting your business to customers and investors alike.
Develop a robust strategy
Ask and answer as many questions as possible before initiating the process of franchising your business. How do you intend to grow the business? What kind of partners are you looking for? What will you offer them for the setup fee? How will you provide support? How will you scout for new business partners? All of these questions require concrete answers and proper strategies in place.
Pilot with one outlet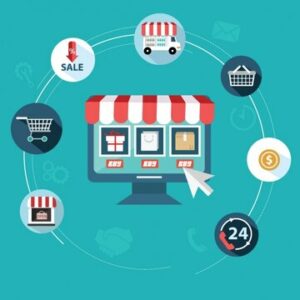 It is often wise to experiment with a single to see if any problems crop up rather than launching a multi-outlet model from the moment go. This experiment can also help you alter the process of screening, providing training and operations support and the marketing strategy based on real-world business insights.
All things considered, starting  may be the best thing for your business provided you have the money and expert help to back it up. Rest assured, if done well, franchising your business can be a sure-shot way to ensure that your business grows exponentially with resounding success and becomes an industry leader.
Share it on Social Media: