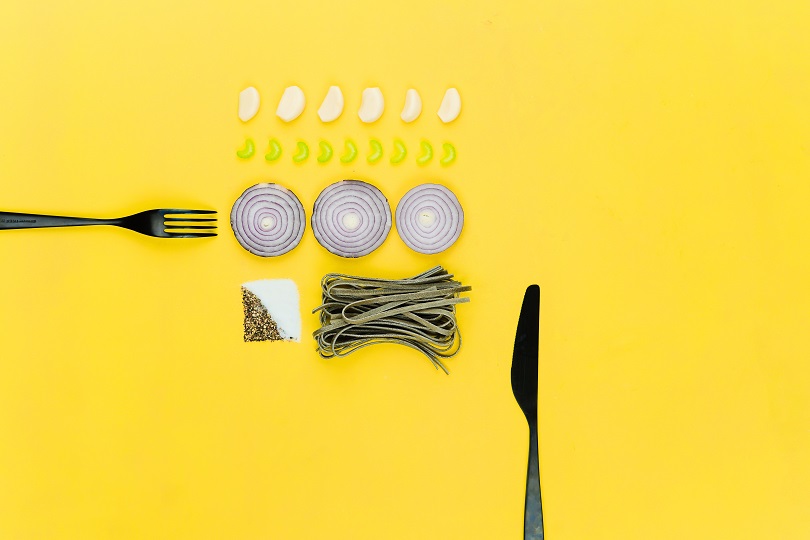 10 Profitable Franchise Business Opportunities in India for Young Entrepreneurs
India is home to the largest youth population in the world and a rapidly growing middle-class as well. Owing to these factors, our country has turned into a mega-market for major international and national businesses. Varied industries, ranging from automobiles, fast food, education, beauty & wellness, postal and delivery, fashion and healthcare are vying to enter or expand in the Indian market. 
One of the primary ways through which these brands are expanding is via the franchise business model. The process involves a franchisor (franchise brand) who provides a franchisee (franchise outlet owner) with the conceptual, structural, legal and training support in exchange with an upfront start-up fee along with royalty charges. 
There are numerous advantages to owning and selling a franchise, for both, the franchisor and franchisee. While the franchisee gets access to the brand's loyal consumer base, creative support, legal counsel and training support; on the other hand, the franchisor can further expand the business in untapped markets, thereby increasing the market share and revenues.
However, it is essential that investors and businesses thoroughly research their potential business partners before signing the dotted line. For investors, it is probably safer to stick to established names and brand.
10 Profitable Franchise Business Opportunities in India for Young Entrepreneurs
Subway
Jawed Habib Hair and Beauty Ltd.
Affinity Salon Franchise
DTDC Franchise
Giani's Franchise
LensKart Franchise
FabIndia Franchise
Kake Di Hatti Franchise
The Salad Story
EuroKids
Let's take a look at some of the most profitable franchise business opportunities in India: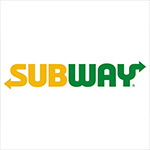 The largest sub sandwich chain in the world, Subway was started by Fred DeLucea in 1965, to help pay his college tuition. Fred began this journey with the help of Peter Buck, who became the first-ever investor of the outlet. The objective of the restaurant was to provide service of the highest quality to its customers at affordable prices: something that the brand abides by even today. Today, Subway is one of the few mainstream fast food joints that thrives on promoting their range of healthy food options. With their salads, endless sandwich combinations on a variety of bread, including whole wheat, multigrain, gluten-free options, Subway has created a very loyal audience of its own.
Founded in: 1965

Industry:

Food & Beverages

(Fast Food)

Investment: INR 54-90 lacs

Space required: 170 sq. ft. area for the food court and 350 sq. ft. for the non-food court space

Outlets in India: More than 500
Check Out: Franchise Business Opportunities in India Under 30 Lakhs
Jawed Habib Hair and Beauty Ltd. Franchise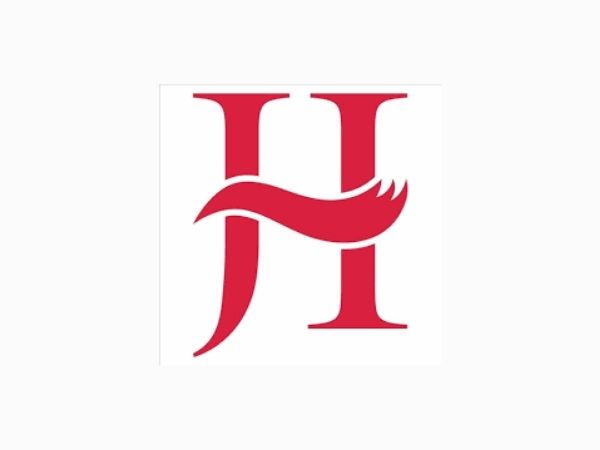 Jawed Habib is a hair grooming and wellness brand that was founded by none other than Jawed Habib himself. He came from a family of barbers, and thus, haircutting was not new to him. However, running a 300 crore rupees business empire was. His grandfather was the barber of dignitaries like Lord Mountbatten and Pandit Jawaharlal Nehru. Following the legacy, Jawed's father was appointed as the official hairstylist of Rashtrapati Bhawan. However, Jawed Habib had different plans for his life and wanted to establish his brand nationwide. Not only did Jawed Habib succeed in his entrepreneurial endeavours, but he also played a crucial role in changing the Indian perception of a barber and helped shift it to that of a more glamorous hairdresser.
Industry:

Beauty and Wellness

Investment: INR 20-30 lakhs

Space required: 150 sq. ft. to 1000 sq. ft.

Outlets in India: 875 (approximately)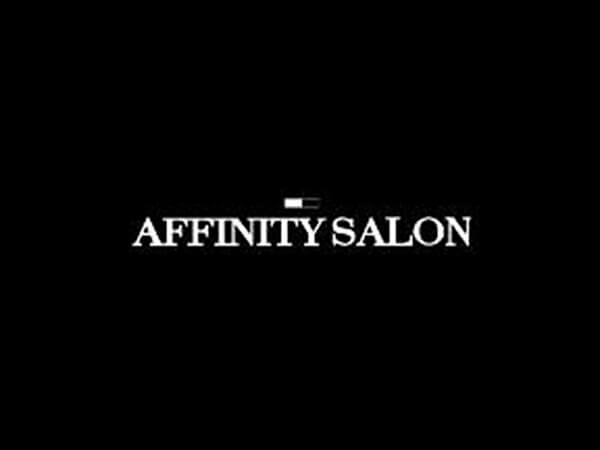 Vishal Sharma founded one of the most sought-after salons in India, Affinity Salon group in the year 1992. Sophisticated and experienced staff, coupled with luxurious and upmarket interiors and an international range of beauty products, is what distinguishes Affinity Salon from its competitors. The group has also secured a place among the Top 100 Best Salons of the World in the Salon Red Book. The brand has set a benchmark for delivering global standards of hair care and beauty services in the country for both the sexes. It has witnessed steady growth and is reaching nearly one hundred stores in the country. They further plan to expand its outreach in tier II and tier III cities, primarily due to the increasing demand of unisex salons in these areas.
Foundation year: 1992

Industry: Beauty & Wellness

Investment: INR 30-50 lacs

Space required: 1500-2000 sq. ft.

Outlets in India: 100 (approximately)
Check Out: Top 100 Franchise Business Opportunities in India
DTDC Franchise
Subhashish Chakraborty is the Founder, Chairman and Managing Director of DTDC Courier and Cargo Ltd. The conception of the company took place in 1990 in Bangalore and has reached over 1000 franchise centers in India today. DTDC pioneered the franchise-based model in the Express industry and successfully so. Most of the franchise owners are first-time businesspeople and investors but, can succeed in their venture due to the streamlined franchise process of DTDC along with their immense structural and training support. Additionally, a study by Deloitte states that the courier and delivery industry is expected to grow at a compounded annual rate of 17% and is estimated to be worth INR 48,000 crore by 2023.
Founded in: 1990

Industry: Courier and Delivery

Investment: INR 50,000 – 2,00,000

Space required: 250 sq ft

Outlets in India: 1000+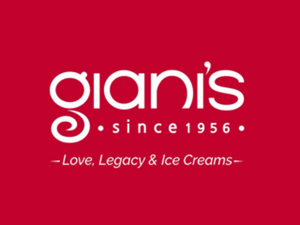 Giani's is one of the oldest and most loved ice cream parlours in the nation. It was founded by Giani Gurcharan Singh who commenced his journey back in 1956 when he launched Giani di Hatti amidst the bazaars of Chandni Chowk, Old Delhi. Its rabri faluda and mango shake won countless hearts and from then on, its popularity knew no bounds. Giani's, thus, went on and launched several company-owned and franchise outlets in northern India and experienced big returns on its investment. Despite some economic downfalls, Giani's continues to hold its regional presence successfully and will probably remain one of the go-to ice cream parlours for families.
Founded in: 1956

Industry: Food and Beverages (Desserts and Ice Creams)

Investment: INR 10-20 lacs

Space required: 80-300 sq. ft.

Outlets in India: 50+ (approximately) 
LensKart Franchise
LensKart is the fastest growing portal for eyewear in India. It was founded in 2010 by Peyush Bansal, Amit Chaudhary and Sumeet Kapahi as an online portal for contact lenses. Later in 2011, eyeglasses and sunglasses were also added to the range. The company then ventured into launching offline stores to expand its retail footprint and thus, reach a wider audience. As of now, the expansion plan is focused on increasing the number of offline outlets to 500 from an existing 330 outlets. The Indian eyewear industry is worth around $2 billion and is growing at an annual rate of 25-30%. When one looks at an industry with this perspective, eyewear becomes a lucrative industry to enter into and LensKart is the biggest success story and brand in the same.
Founded in: 2010

Industry: Eyewear

Investment: INR 30-35 lakhs 

Space required: 300-500 sq. ft.

Outlets in India: 330+ (approximately)
FabIndia was founded by an American named John Bissell in 1960 and has become a household name today, loved by all age groups alike. It launched with the sale of home furnishings before expanding to domestic retail in 1976. In the last decade, FabIndia crossed the INR 1,000 crore sales mark to become the largest retail apparel brand in the nation, significantly ahead of its competitors like Zara and Levi's India. The brand has remained true to its original essence of embracing and propagating Indian culture through apparel and other products. To expand its outreach, FabIndia has been adding new categories of products and expanding their range as well.
Founded in: 1960

Industry:

Retail (Fashion)

Investment: INR 40-50 lacs

Space required: 700-1500 sq. ft.

Outlets in India: 175+ (approximately)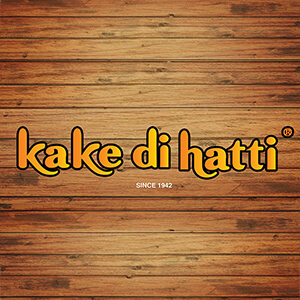 Kake di Hatti is an intergenerational restaurant venture that has been running successfully for more than seven decades. It began as a small shop in Old Delhi's Chandni Chowk in 1942 and soon turned into a household name. Due to its consistent quality, Kake di Hatti has created a loyal and niche audience for itself. It distinguishes itself from other north Indian restaurants as having stood the test of time and maintaining its quality.
The company gives out franchise licenses only after ensuring that the franchise owner will be able to maintain the high-quality standards that it has maintained thus far. Rest assured, if you make the cut, it is one of the safest bets for prospective franchise buyers.
Founded in: 1942

Industry: Food and Beverage

Investment: INR 20-30 lacs

Space required: 900-2000 sq. ft.

Outlets in India: Less than 10
The Salad Story 
To cater to the growing demand of healthy eating, The Salad Story brings about a fresh wave of deliciousness. Supriya Chopra founded the brand and launched it in January 2018 with a vision to promote not just salads but a healthy eating lifestyle and a balanced diet. The brand endeavours to change the perception around the notion of eating healthy as a boring activity and turns it into an exciting one.
With the changing consumer trends, health is a major concern faced by today's population, and not enough restaurants cater to this need.
Thus, The Salad Story aspires to bridge this gap by creating interesting yet healthy menu items while ensuring quality ingredients that are sustainably farmed and optimally fresh. The brand has proven successful in several markets and set to expand rapidly in the next few years. 
Foundation year: 2018

Industry: Food and Beverage

Investment: INR 30-60 lacs

Space required: 300-1000 sq. ft.

Outlets in India: 10 (approximately)
EuroKids 
EuroKids is one of the most prominent preschool chains in India. Prajodh Rajan and Vikas Phandis founded it in 2001, and it was their 'child first' ideology that led to the success of the brand name 'EuroKids.' From being a publishing company to a full-fledged playschool chain that parents nationwide have bestowed their trust in, EuroKids has come a long way. With over 1000 preschool centres in more than 350 cities across India, Nepal and Bangladesh, EuroKids has created a stellar reputation for itself as a perfect place for nurturing young children.
The preschool sector in India has witnessed a steady growth over the years and continues to grow at a compound rate of approximately 32% in the next 3-4 years.
EuroKids endeavours to fully utilize this growth by investing 500 crores into setting up nearly 2,000 more schools in tier II and tier III cities along with corporate daycare centres. 
Founded in: 2001

Industry: Preschool education

Investment: INR 10-20 Lakhs

Space required: 150-250 sq. ft.

Outlets in India: 1000+
These are just 10 of the thousands of options that investors and entrepreneurs have to establish a successful franchise business. If you are new to the franchise industry, we suggest hiring a franchise consultant to help you through the process of identifying the right franchise business opportunity for you. Remember, buying and opening a franchise outlet is a massive investment and will require hard work, patience, creativity and commitment from you. To know more about how you can start a franchise of your own, get in touch with us today and we'll get back to you. 
Share it on Social Media: