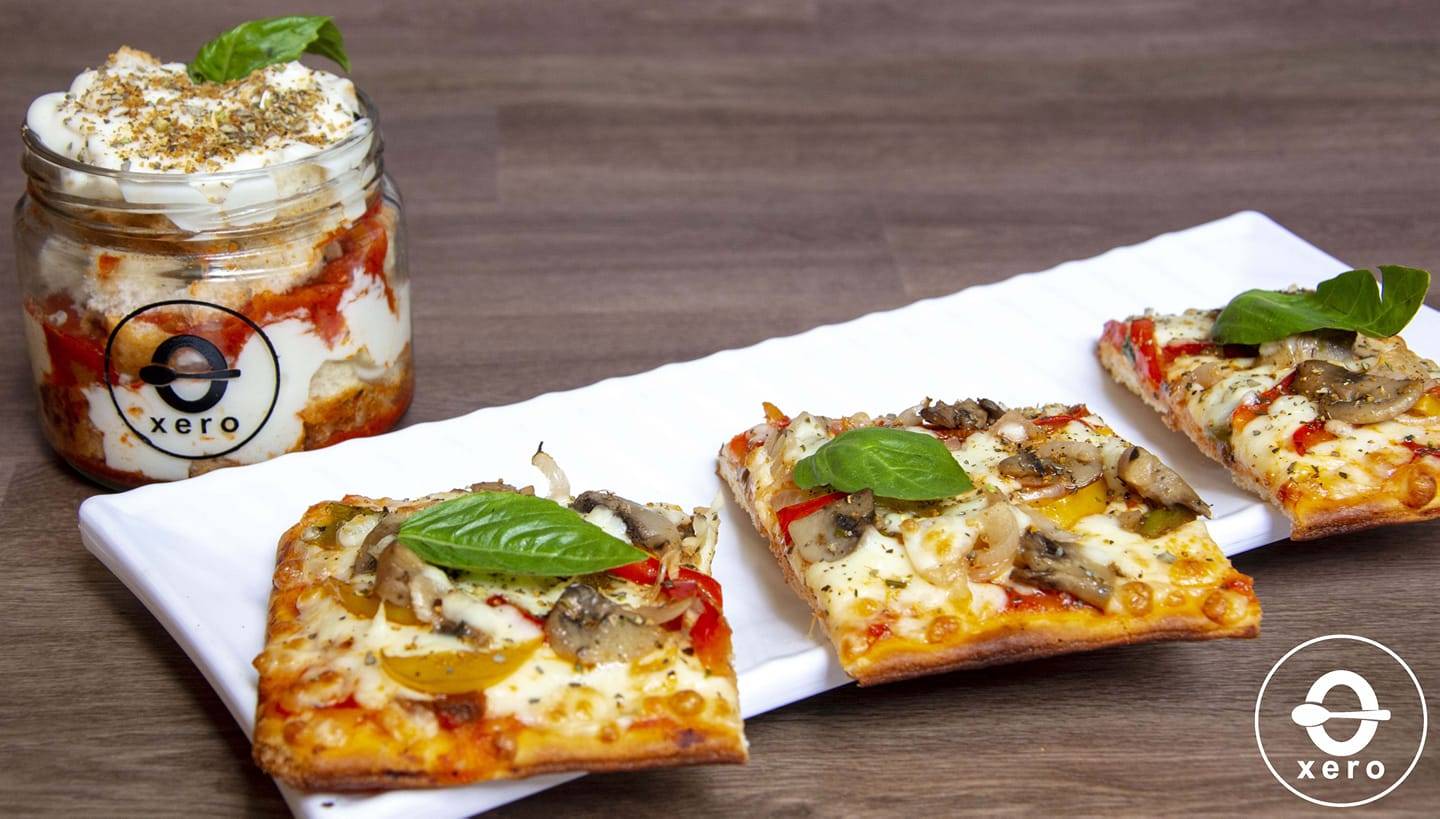 Xero Degrees: A Brand in the Making
Introduction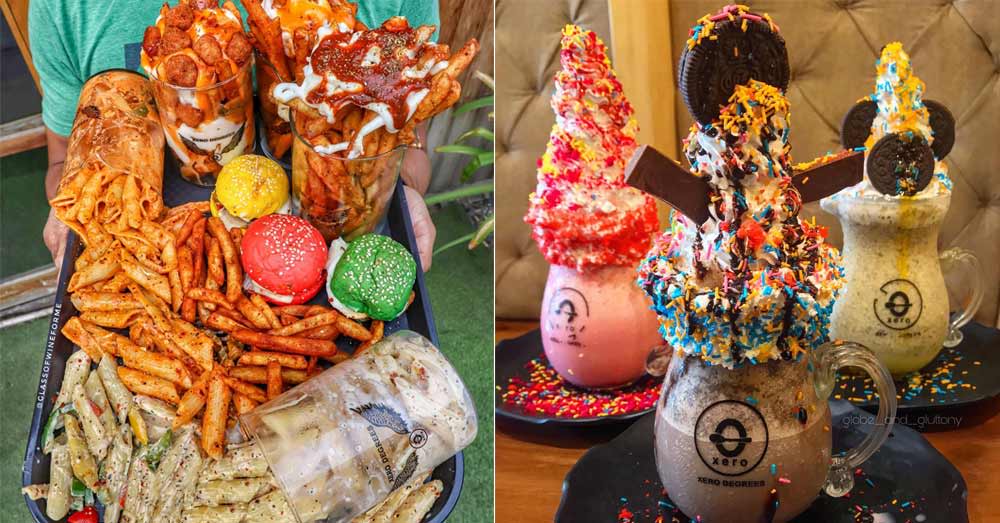 Xero Degrees. The name has a certain ring to it. Before we go on and talk about the food phenomena that Xero Degrees has gone on to become in the Delhi NCR region in such a short span, here is some food for thought.
It is a fundamental fact that we all toil for the daily bread. But as the times have changed, our taste buds crave something else. Something more than the mere factor of sustenance. A new 'taste.'
Globalization has created a cultural amalgamation, which also led to access to cuisines across the globe. This development has led to food franchises as a remunerative recourse for those who seek to venture into the business arena with the love of food. Millennials today demand more and are technologically aware. They explore the 'new' and 'innovate' while continually trying to find new places scrolling on their Instagram. Lifestyles have evolved and so have our food habits. Multi-tasking and a fast-paced life have given rise to the fast-food culture of the popular culture where one can hang out with friends and relish on smoothies and pancakes. In popular culture, the main courses are replaced with unconventional cuisines, which reflect the change is preferences.
Although India is known for its lip-smacking cuisine, the spices, and the herbs, which leave you with a tantalizing taste, American cuisine has carved out a niche for itself. There is a stark difference between the American kitchen and its Indian counterpart, but yet the masses have a strong liking for the same. Grasping and understanding this scenario and bringing a concept to reality was the hard work of Mr. Kashish Aneja. He and his friend Mr. Shivam Kakkar decided to open a café which vouched to satiate the cheeseoholics. Xero Degrees Café is the brainchild of these two industry experts with love for food and passion for delivering happiness to everyone who walks in their café.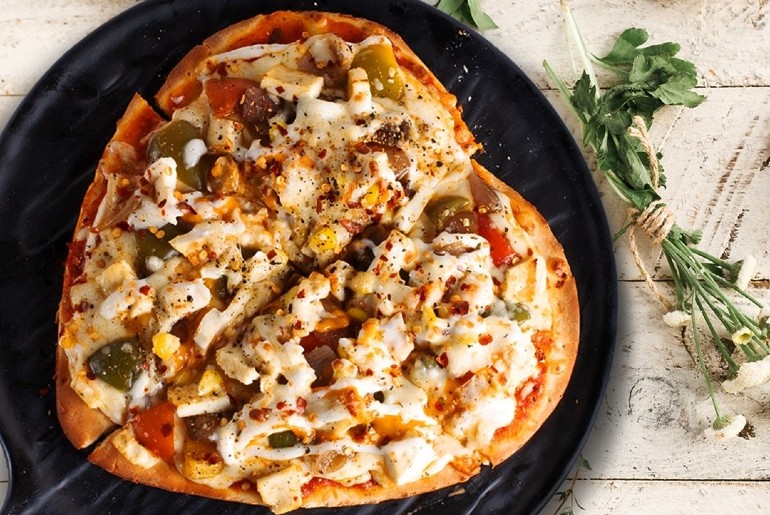 Now, opening a café is not easy, as there are so many out there. It has been a long battle, with every brand competing for their place while jostling with the rivals for years to uphold that position of superiority. To garner trust is the key and is not that easy to create a customer base for your café. It is exceedingly essential to stand out. Keeping these factors in mind, they decided to explore the much preferred and likable American cuisine with a dash of extra cheese for the cheese lovers. This would help them stand out with what they serve, and the rest was truckloads of creativity. Humans are so judgmental that they say they don't judge but eventually judge everything. In the era of social media, with a constant hunger for likes, we live in a world of virtual appreciation which is a major driving force. This scenario demands the 'extraordinary' in terms of the menu, food presentation, prices, and, most importantly, ambiance.
Endless selfies with friends to brag about an outing or numerous clicks applying various filters, trying out different angles for the perfect shot of that beautiful pancake is a trend that is 'hot' and is not dying so fast. Xero degrees, with its latest franchise in Connaught Place, is a perfect café, which is not only useful to chill with your friends and family but also provides you the ambiance that is cool yet cozy and perfect for your beautiful pictures. The dim-lit tungsten lights, brighten yet lighten the mood, the dine-in outside is an ideal way to have a sumptuous meal while enjoying the snug atmosphere.
USP:
Food, which is the principle to our lives, is a little extra here at Xero Degrees Café. The menu is carefully handcrafted for its customers to choose over a plethora of options and never get tired. They have about more than 20+ shakes on their list and 10+ varieties of waffles and again 20+ coolers. The place gives you a vast number of options to choose from. From Brownie to Nutella and Chocolate, and some extraordinary flavors like Bubble Gum, Blueberry, Red Velvet, Popcorn, Strawberry, Oreo in terms of shakes. Xero's vouch that their desserts and shakes can fulfill your sweet tooth fantasy. You can't help but indulge! What is unique about them is that they continuously work on upgrading their menu, which means you never run out of opportunities for indulgence.
The distinctive feature about this café is their enticing out of the box food presentation, which is sure to make you want to visit once and wish to return. The owners of the café perceived the power of media and made sure that they utilize it to its full potential to make sure the cheese lovers find them. They thought of this captivating idea of bringing this cool trend of eating food right out of jars. We all must have heard about cake in a jar, salad in a pot, so they thought of introducing to this league with – the never heard before pizza in a jar, stuffed with pieces of base crumbs and topped with an assortment of sauces and molten cheese. This delight is sure to soothe your taste buds and is quite filling as well. Added with the generous topping of chili flakes and oregano seasoning on the dish adds a pleasant piquant aroma and flavor. The entire jar is an erupting volcano of taste, aroma, and satisfaction.
Epilogue:
Customer service is well understood here and is of paramount importance. Generous staff, with appropriate attire and etiquette, is ready to help and enable the best experience possible for the visitors. What is an added cherry on top are the unbelievably affordable prices for such delicacies, which makes it a must-visit café. Owing to their growing popularity, they are looking at expansion on a pan India level, to ensure the trust and the curated authentic taste by the dynamic and ambitious duo. The brand has outlets in Delhi at various locations like Satya Niketan, Punjabi Bagh, and at the sprawling metro station of Guru Dronacharya, Gurgaon. They also have expanded in Amritsar, Patiala, and Chandigarh. Their expansion spree does not end here. They plan to mark their presence in Dehradun and the IT hub Bangalore. They are a classic example of how business is crafted with love and passion and to extend that across people. Starting with a new concept and executing it is not an easy task with existing competitions in the market. It is this passion that drives you to take that plunge and risk it all to reach the peak of the summit finally. Xero Degrees is a novel concept with a hint of new in it. It is innovative, consumer-oriented, and out of the box in terms of the concept and hence has secured a place for itself in the ever-changing and ever-evolving market scenario.
Share it on Social Media: